Posted by: j3nnay at Fri Oct 20 13:26:38 2006 [ Report Abuse ] [ Email Message ] [ Show All Posts by j3nnay ]


A few posts down I asked about cal kings because a lady brought this little guy into the store, and said the people at her apartment complex were gonna kill him. Soooo I took him, and it's only been three days but he has charmed my socks off



For those who are wondering where he's from, it's the north county part of san diego county... the escondido area.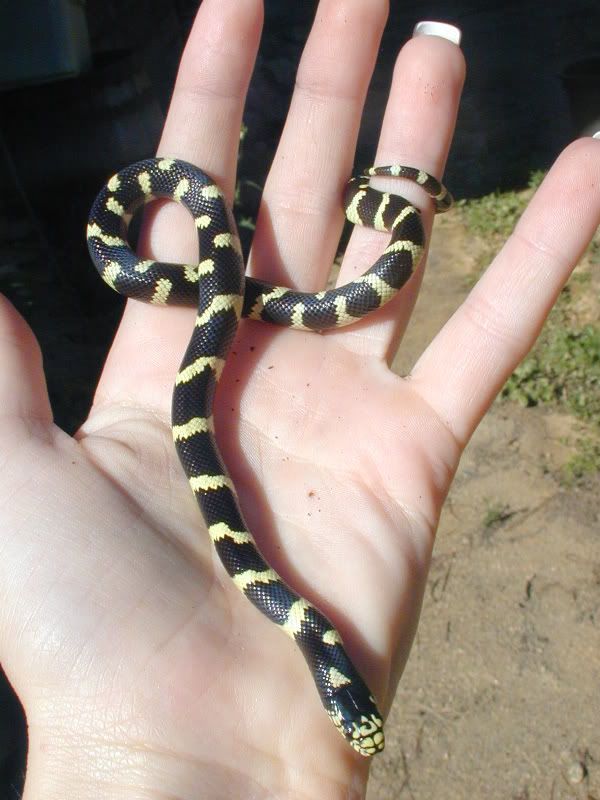 I know cal kings have been bred so that there's no yellow...but I really like how yellow Tetris is. (not sure how obvious it is in the pictures, but compared to the C.B. kings I've seen he is really really yellow.)



I thought his tummy was really neat, although it is REALLY HARD to get a picture of a kingsnake's belly. You can see where the checkers are, and everything below that is checkers, and everything above where the last couple black spots are is clear creamy yellow.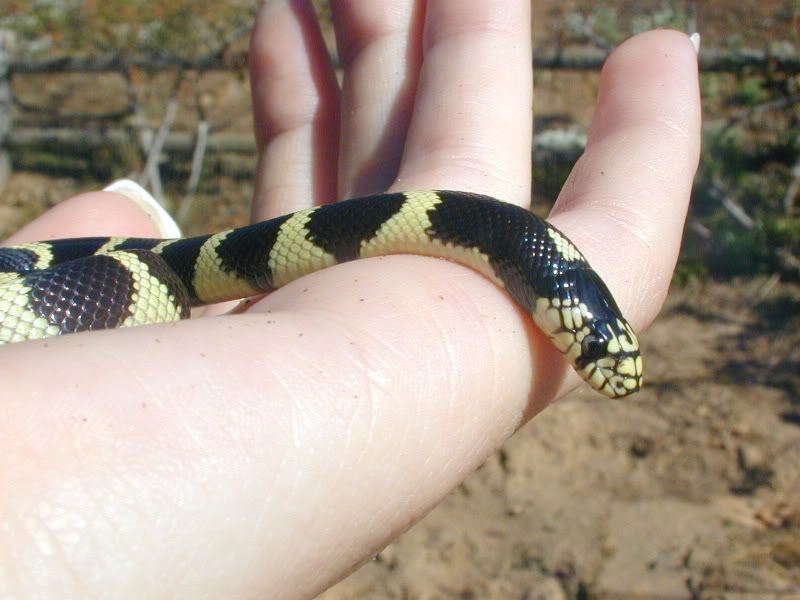 ~jenny
-----
1.1.1 normal ball pythons (Cindy, Darwin, and Periscope)
0.0.1 california kingsnake (tetris)
1.0 rex rat (Scurvy)
0.1 bunny (Spazz)
1.1 betta fishes (Vicious and Killer)
2.2 great danes (Shasta, Odysseus, Merlot, and Watson)
1.0 fat fuzzy mutt (Smokey)
1.1 cats (Thidwick and Turtle)
2.0 horses (Buddy and Sam)
1.0 goat (Billy Jack)
1.25 chickens (Ugly the rooster and his harem)

"God is a comedian playing to an audience too afraid to laugh." - Voltaire
---
[ Reply To This Message ] [ Subscribe to this Thread ] [ Show Entire Thread ]