Posted by: Tarentola at Tue Jan 2 01:29:24 2007 [ Report Abuse ] [ Email Message ] [ Show All Posts by Tarentola ]


Here's a few pics of my male Gerrhosaurus validus.

I have another G. validus with is not as broad as this guy, smaller head and smaller tail base. Hopefully female.

I also own two sudan's which were given to me as 1.1. But who knows.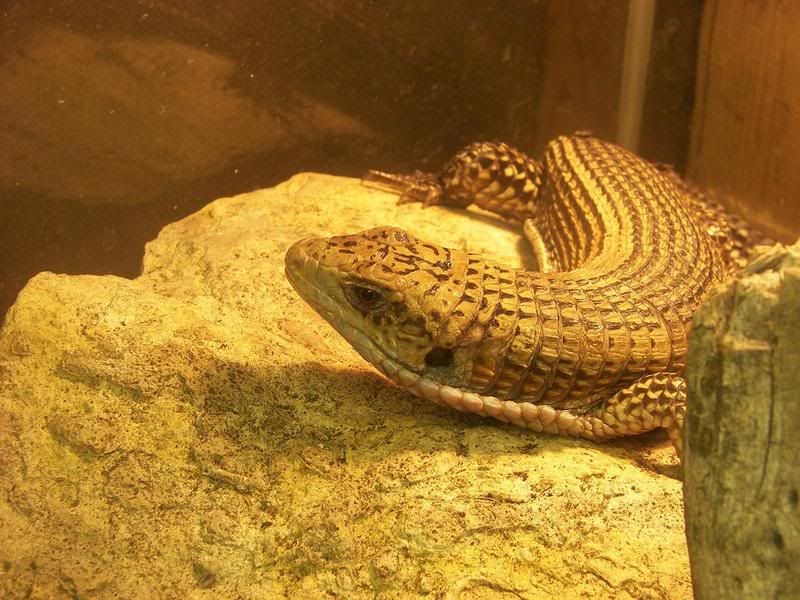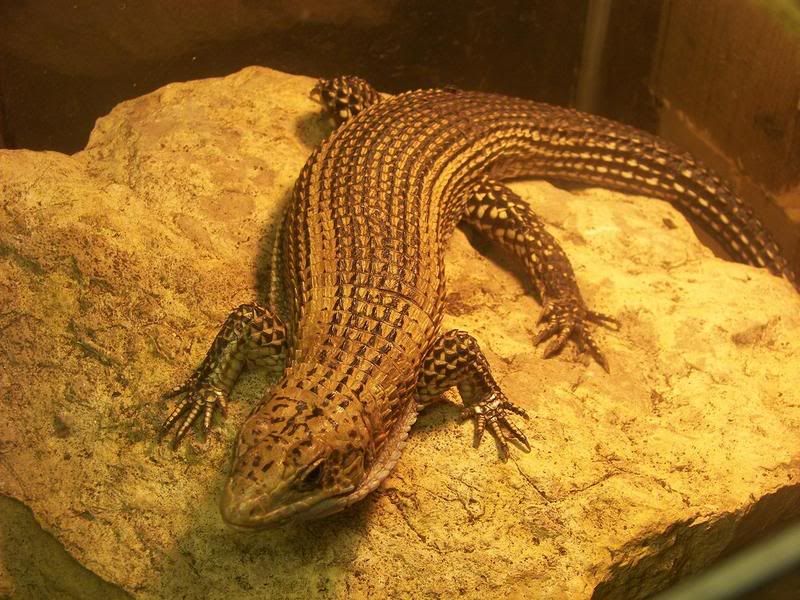 Beautiful species and feel very odd to hold! Neat keeled scales.
-----
Snakes
1.1.0 Corn Snakes
0.1.0 Grey Banded Kingsnake
1.1.0 Amazon Tree Boas
0.0.2 Mackolts Pythons
2.1.0 Colombian Boa Constrictors
0.1.0 Jalisco Milksnake
1.1.0 California Kingsnakes
1.1.0 Vietnamese Blue Beauty Ratsnakes
0.0.1 Egyptian Royal Diadem Snake
1.1.0 Kenyan Sand Boas
2.1.0 African House Snakes

Geckos
1.2.0 Leopard Geckos
2.1.0 Crocodile Geckos
1.1.0 Tokay Geckos
2.1.0 Fan Foot Geckos
1.1.0 Pictus Geckos

Assorted Lizards
1.1.0 Inland Bearded Dragon
0.1.0 Indonesian Blue Tongue Skink
0.0.1 Mangrove Monitor
0.0.2 Leopard Lizards
0.0.2 Jeweled Curlytail Lizards
0.0.1 Beaver Tail Agama
2.1.0 Veiled Chameleons

Other
0.0.1 Spectacled Caiman
0.0.2 Western Painted Turtles
---
[ Reply To This Message ] [ Subscribe to this Thread ] [ Show Entire Thread ]