Posted by: Rachel4Rent at Thu May 3 08:28:47 2007 [ Report Abuse ] [ Email Message ] [ Show All Posts by Rachel4Rent ]


I just adopted a Cuban Knight Anole from a senior at school that can not take him home with her this summer. He is still fairly young (I'd say between 6 months to a year at most). From nose to tail he's around 6 or so inches. From the stress of moving I have not handled him yet (just received him yesterday afternoon). She said he's never bitten her and is fairly docile (minus jumping in her hair from time to time and always wanting to climb up and never go back in his cage). I have a 150 watt spiral bulb, a heat lamp and a dark purple bulb (that I was told by a herp friend to put it on the cage at night). There is a thermometer to monitor the temperature as well as a humidity gage. I have misted his cage a few times already and he still has a few crickets left in his tank from when she last fed him along with s shallow water dish. He has some vines and a branch and half stump thing to climb on (for now). I'm planing on building up as I know these guys love to climb. Once I get home after finals I will make a cage at least 5 ft high with plenty of branches for him (considering he's only going to get bigger from here). He is only in a 10 gallon right now so I planing the move as soon as possible.

Now that I've said all that I'd like to ask any Knight Anole owners or anyone experienced with them to share any tips that they have found helpful in the past. Any little bits of information would be greatly appreciated.

Also, I was wondering if he might take a small piece of cantaloupe (I have some leftover from breakfast).

Thank you to all of your help in advance!

By the way... any idea of a name for this cool little guy?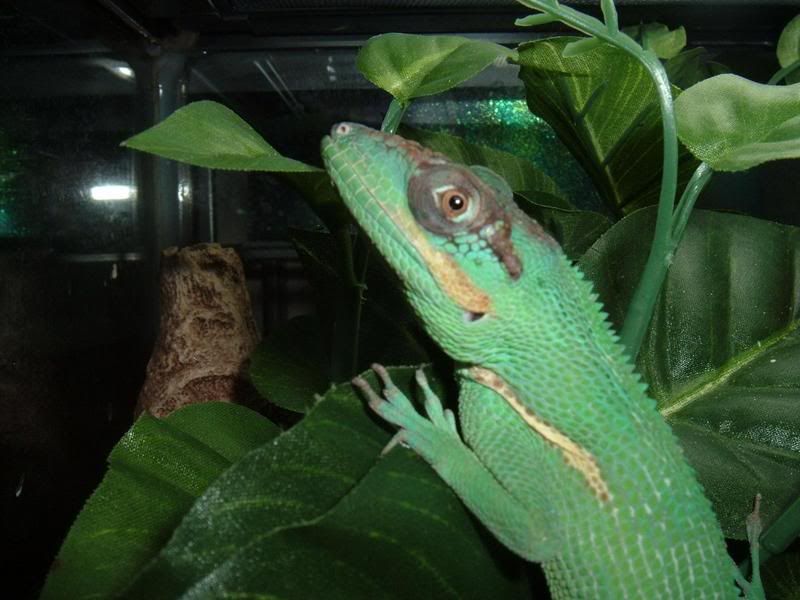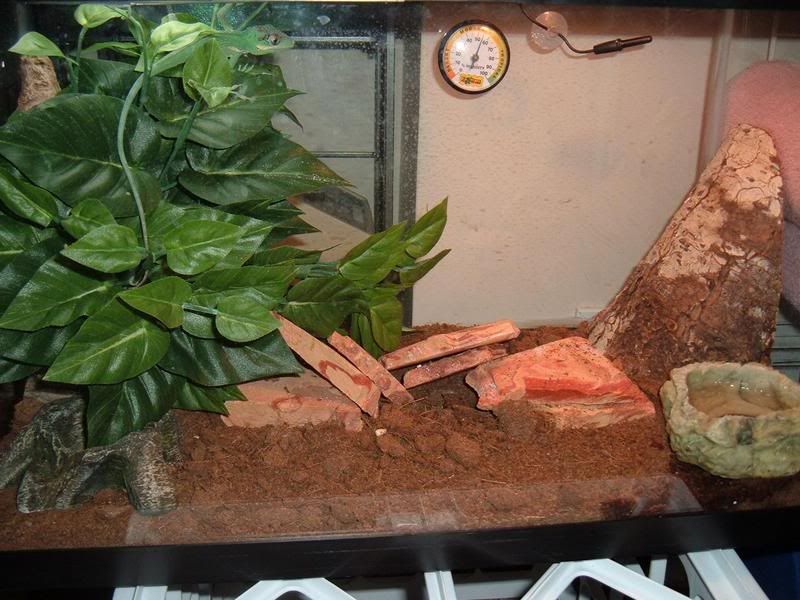 -----
Rachel

1.0.0. Cuban Knight Anole
1.0.0. Ribbon Snake (Dasher)
0.0.1. Red Eared Slider (Timmy)
0.0.1. Yellow-Bellied Slider (Winston Sunshine)
0.0.1. Red-Bellied Slider (Lil' Devil)
0.0.1. African Dwarf Frog
0.1.0. Deer Mouse (Darla)
0.1.0. Black Mouse (Pepper)
1.0.0. Tabbie Cat (Cuddles)
---
[ Reply To This Message ] [ Subscribe to this Thread ] [ Show Entire Thread ]