Posted by: NomadOfTheHills at Tue Feb 5 00:06:56 2008 [ Report Abuse ] [ Email Message ] [ Show All Posts by NomadOfTheHills ]


I believe him to be male, as I have heard him croak at night.
He is a little under three years old, I bought him as a juvenile.
He is not huge because I feed him sparingly, and estivate him every winter.

He has been asleep since November, so I decided to wake him up, and after 15 minutes of helping him get his slough on, he took two mice, once of which I got on video. I feed f/t.

He lives in a 15g long with a glass top to retain humidity.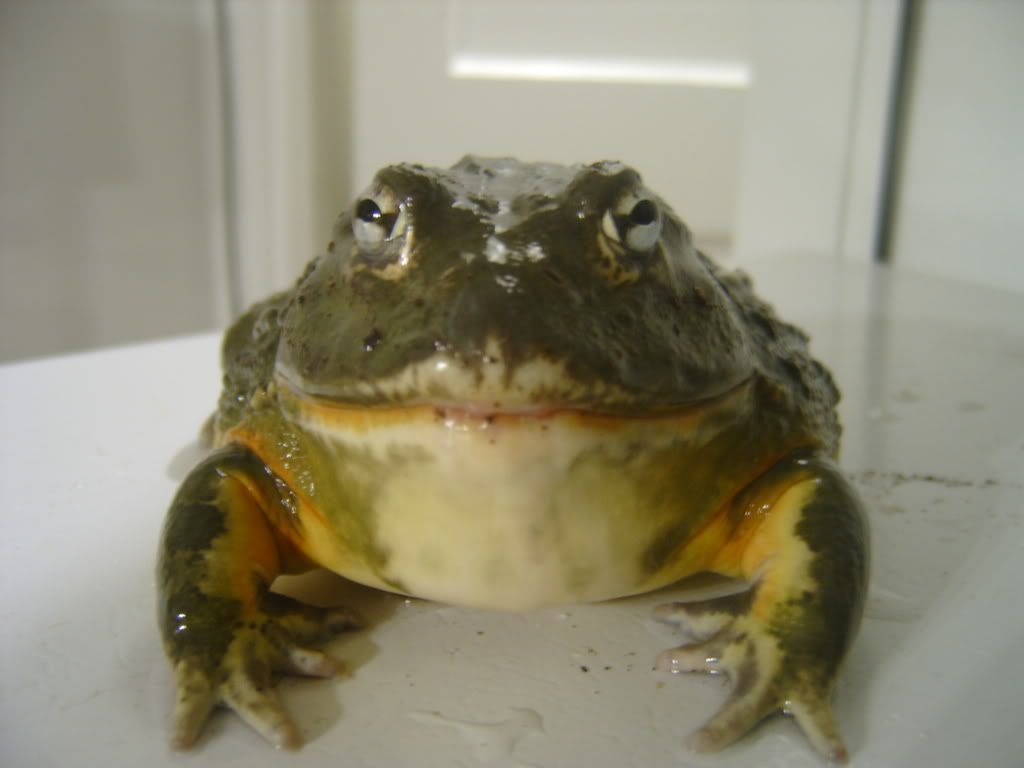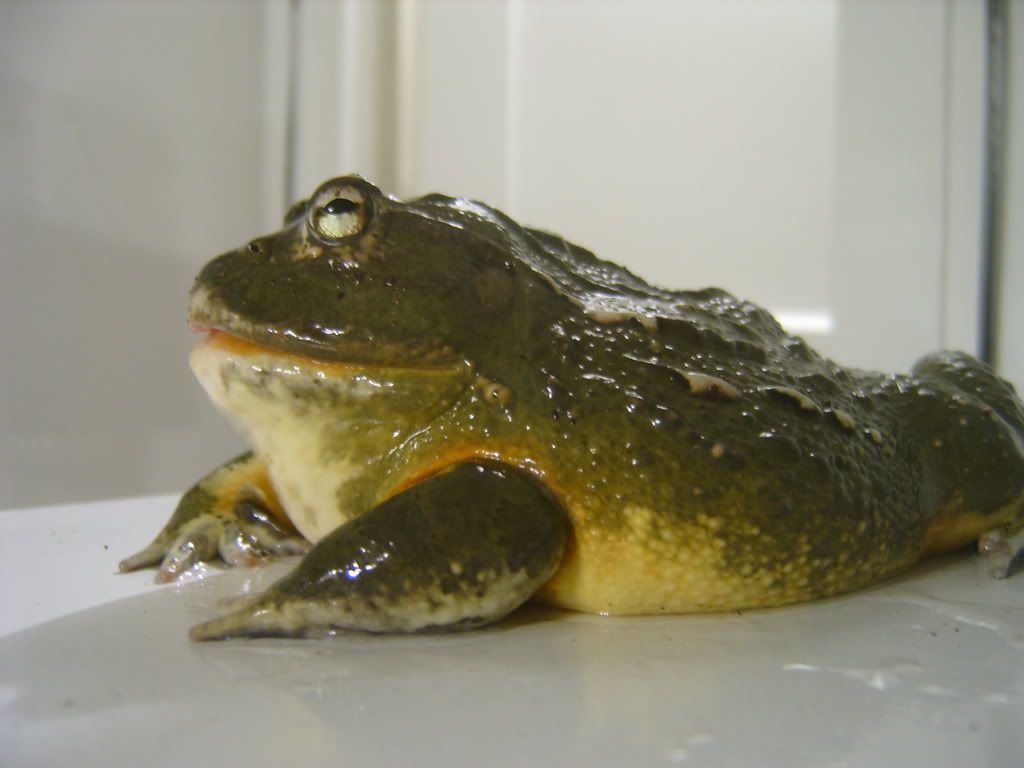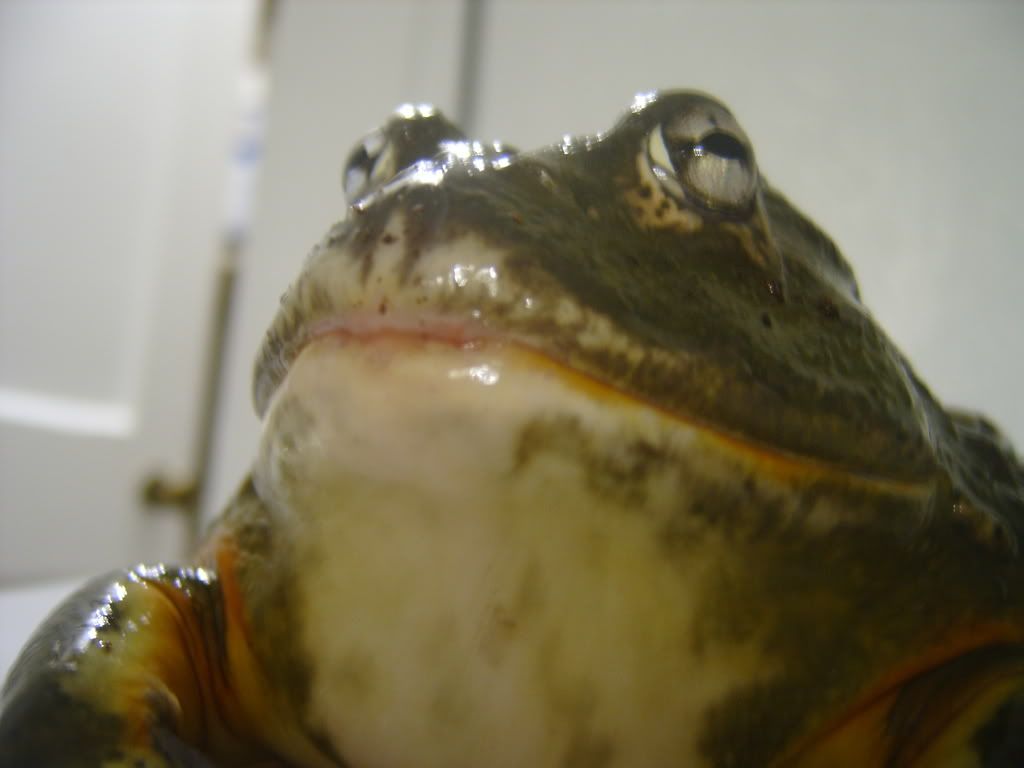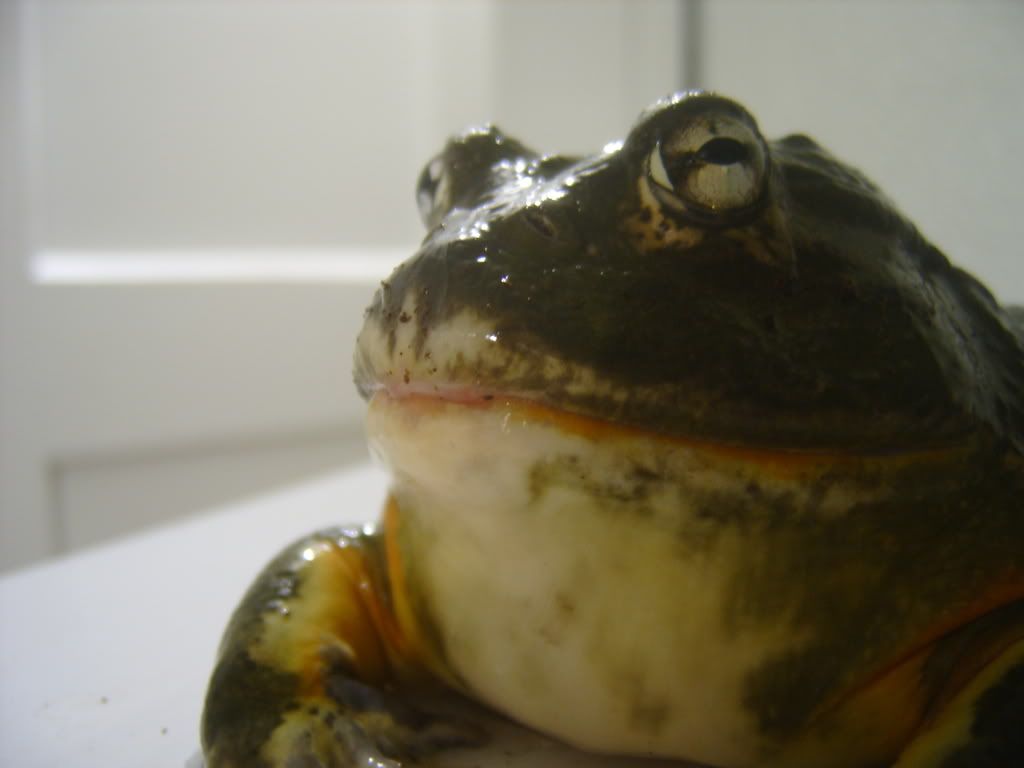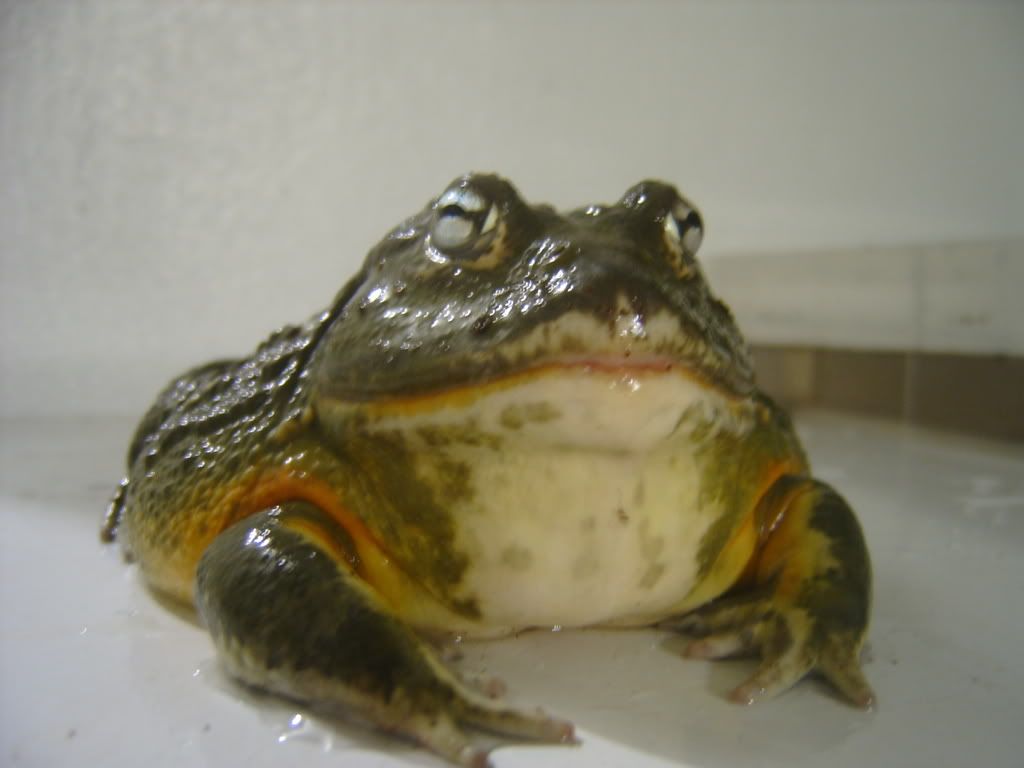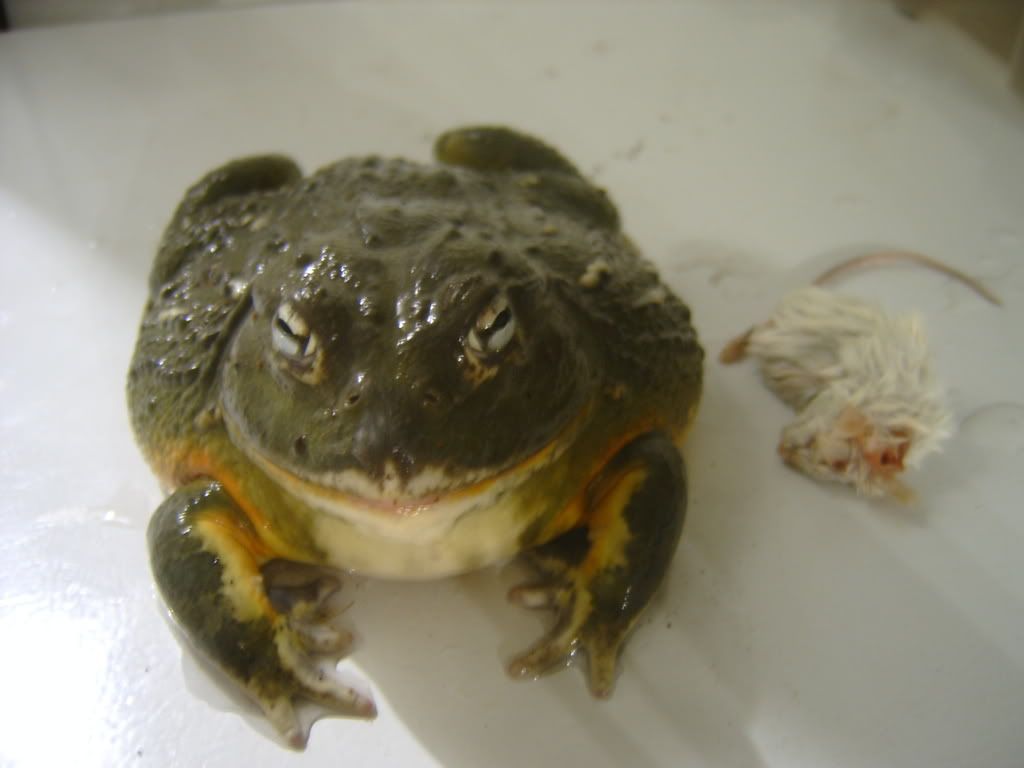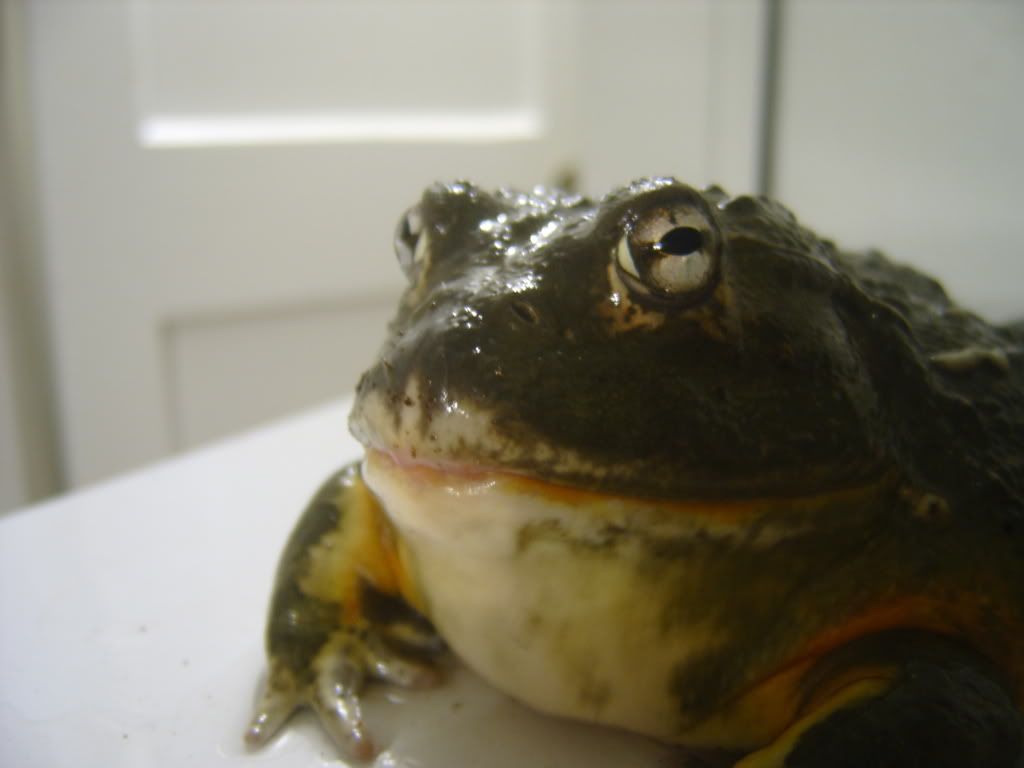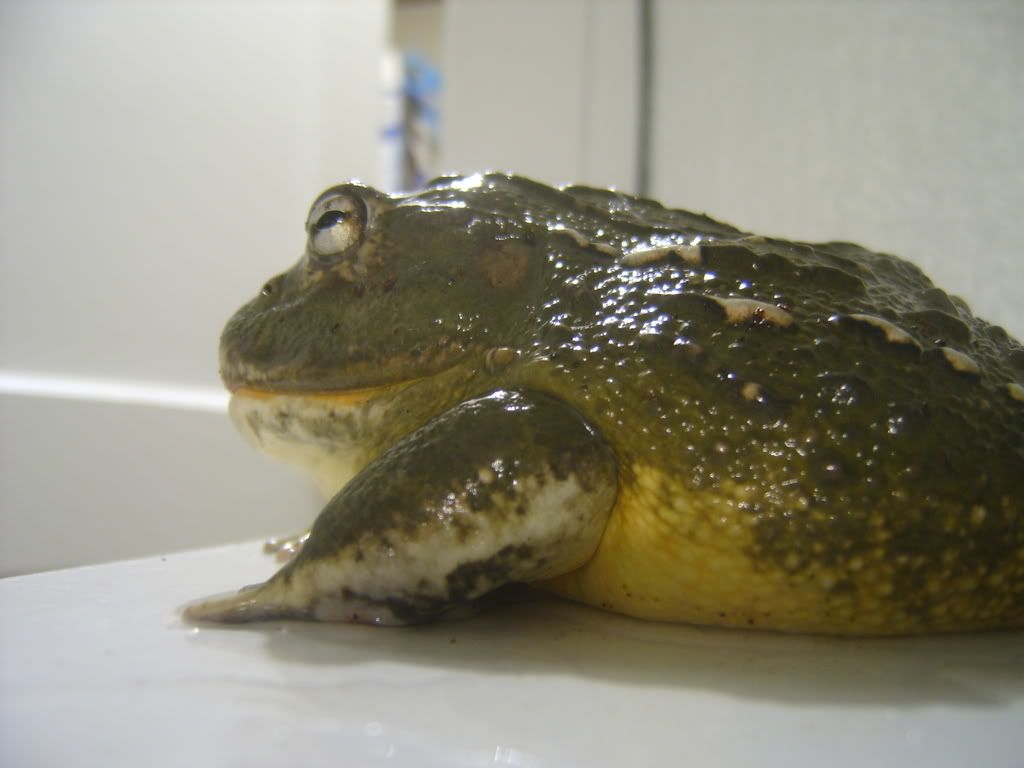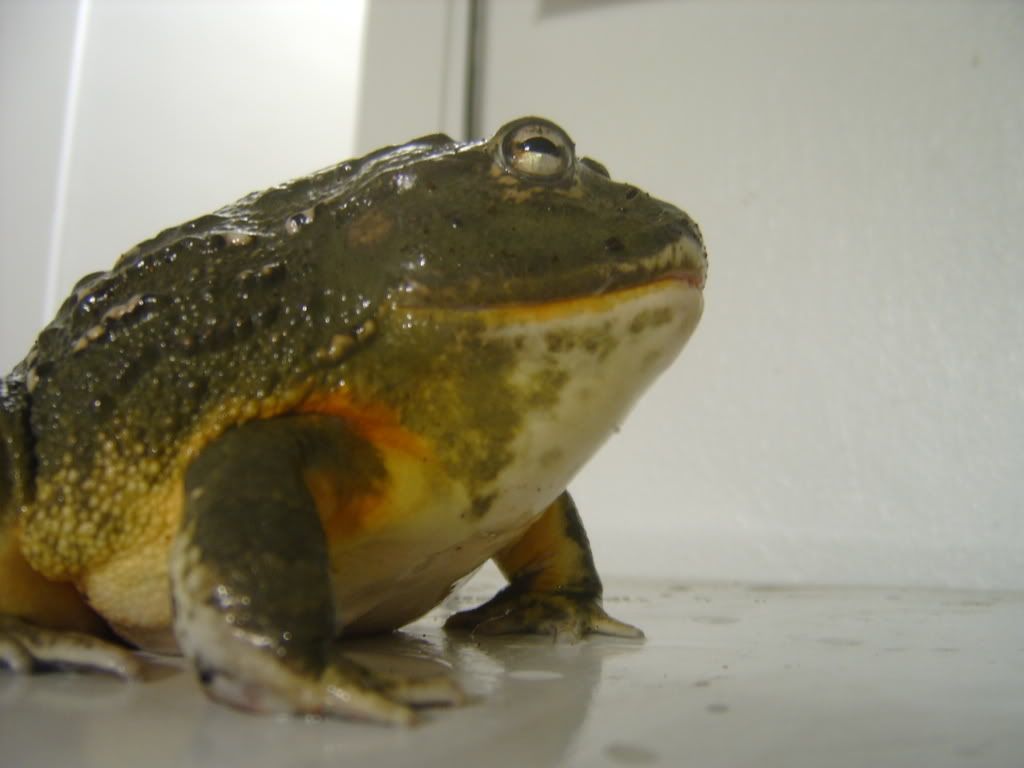 -----
0.0.1 Tiliqua scincoides chimaerea
1.0.0 Pyxicephalus adsperus
0.1.0 Eublepharis macularis
0.0.1 Ceratophrys cranwelli
1.0.0 Python breitenstein
0.1.0 Heterodon nasicus
0.1.0 Morelia spilota cheynei
0.0.1 Bufo americanus
0.0.1 Ambystoma tigrinum melanostictum
1.1.0 Sternotherus oderatus
0.0.1 Ptyodactylus hasselquistii
0.1.0 Lampropeltis getula floridana 'Brooksi'
0.1.0 Japalura splendida
---
[ Reply To This Message ] [ Subscribe to this Thread ] [ Show Entire Thread ]