Posted by: graynightblue at Wed Feb 13 12:41:26 2008 [ Report Abuse ] [ Email Message ] [ Show All Posts by graynightblue ]


This is my first crestie so I thought I would post a pic or two for everyone here. =)

This is him on the umbrella plant.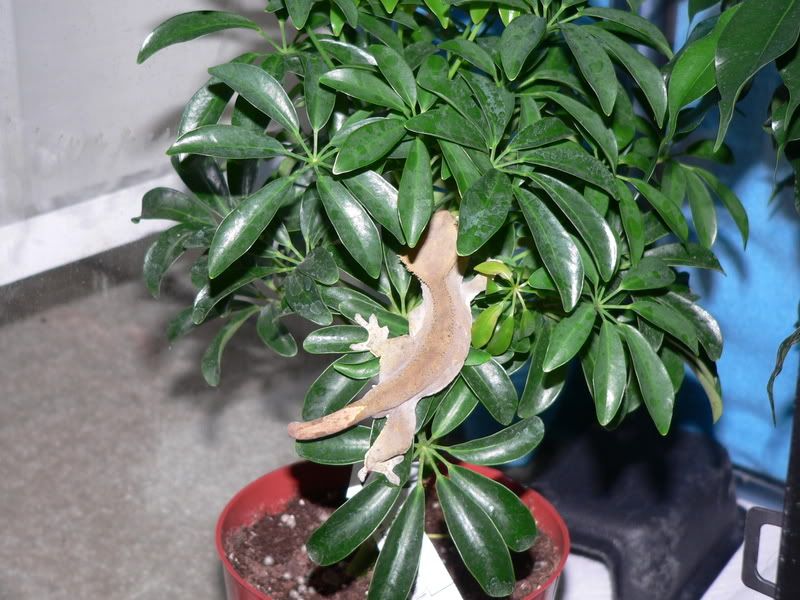 This was going to be his cage untill I was informed he may not be able to find his food in it.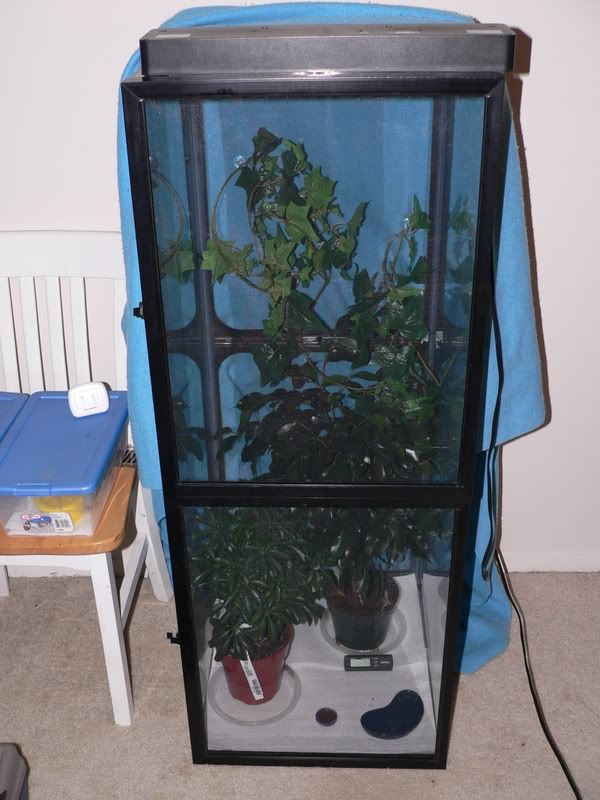 Since I realy don't want him to have to hunt for his food I have decided to move him to a smaller cage on the advice of the kind lady who sold him to me. So here is his new home.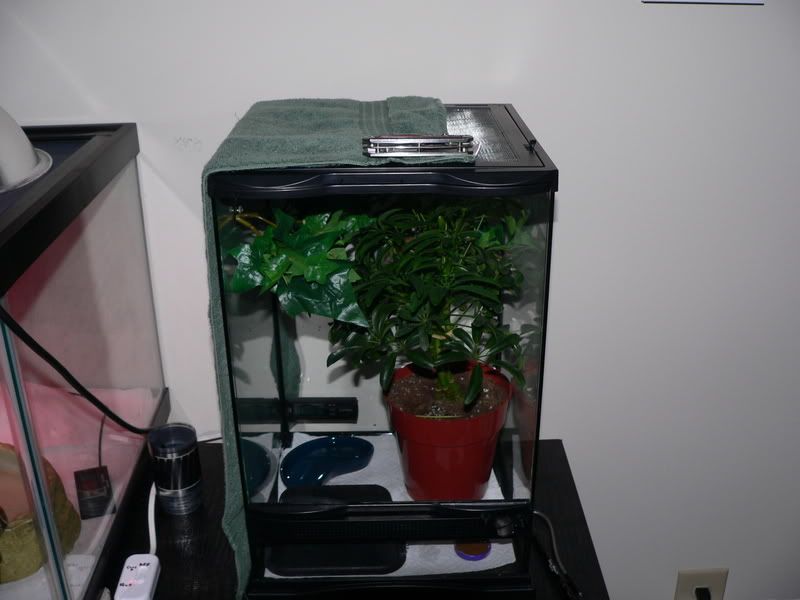 I'm trying to come up with an efficient way to heat part of the cage so he has the ability to chose gradients. Any suggestions? It's so small that a heat light heats the entire cage. Right now it's around 78-80 during the day and 68-70 during the night (room temp) I'm so paranoid about temps since our red tails were so fussy I feel I should still be super paranoid about them. = It's driving me nuts. lol I keep thinking these temps are way too cold for a reptile! Shows how set in my ways I am. He seems to be happy and even though it doesn't look like he's touched his food there is poop so I'm assuming he is eating. =) Would it be ok to place say a 2 inch strip of heat tape along the back of the cage? (not on the floor but the actual back) to radiate some eat towards the top? (like along the top 3-4 inches of the cage so the top tier of the cage is a bit warmer than the bottom) Well, enjoy the pics and take care everyone!

Widj
---
[ Reply To This Message ] [ Subscribe to this Thread ] [ Show Entire Thread ]