Posted by: peter54 at Sun Aug 17 16:19:44 2008 [ Report Abuse ] [ Email Message ] [ Show All Posts by peter54 ]


I'd like to step in here and give my opinion on this incubating temps question. I read somewhere that the whole herp comunity in general, incubate their different Lampropeltis eggs at too high temps, often as high as 90F, resulting in very small and weak young, also hard to start up feeding than expected.

I decided to act on this and set my incubator at 77F. In addition I also moved my incubator to my garage where temps tend to stay around 60F all summer. I forgot the feet on my incubator (it's a Jęger FB80) wich made the bottom of the incubator stay out of contact with the isolation material (2 inch styrofoam). This resulted in much lower temps underneath than the 77 I aimed for. Probably the eggs were hatched in temps about 72-73F instead.

Well, my pyro knoblochi eggs hatched out perfectly after 90 days, 100% hatched and produced very large stout young. Females ate as soon they had their first shed. The males were a bit harder to start and one still hasn't been eating, but he still looks nice in shape.

I had a lot of getula and triangulum eggs too, and they did not go so well at this low temps. My first Cali clutch of 8 hatched 50%, but these young were very large, 12 inches long and thick as my pinky finger. My first Sinaloan clutch of 7 eggs only produced 2 very large young.

After my pyro eggs had hatched I raised the temp in my incubator to 85F and secured the isolation underneath since I had only Cali and sinaloan eggs left in the incubator. These eggs were laid much later and had spent only a couple of weeks in the lower temps. They hatched out after about 60 days.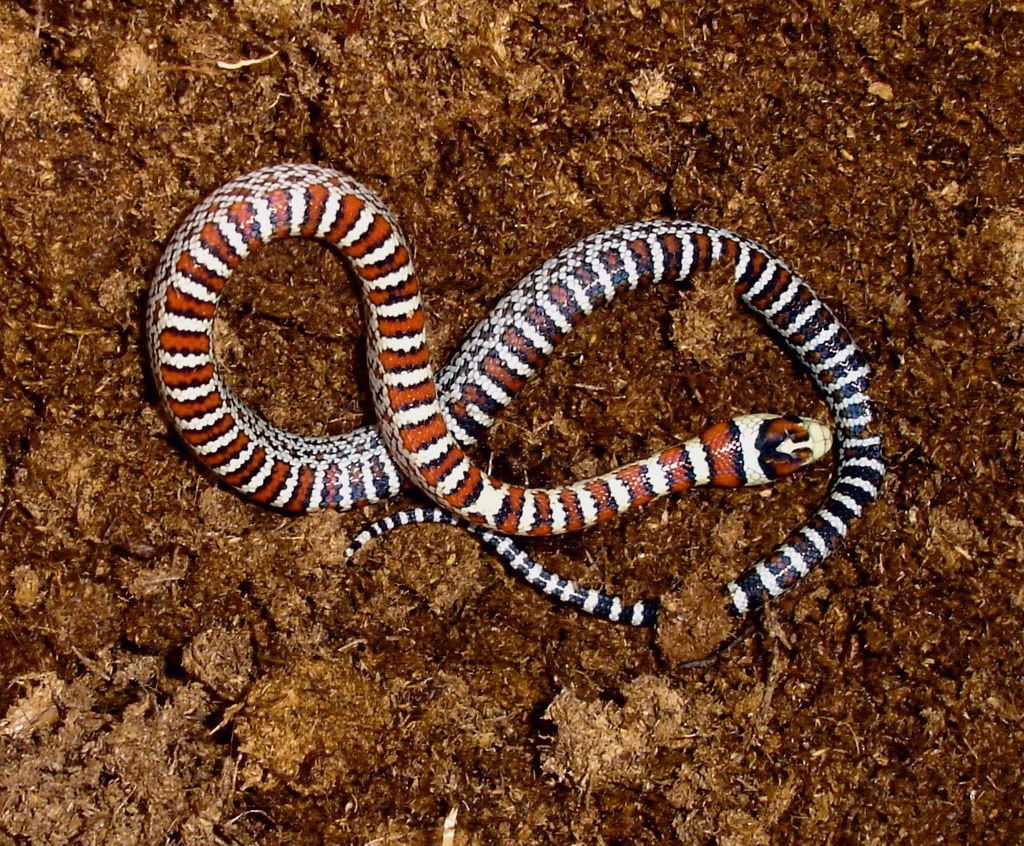 Here's one of my knoblochi hatchlings just hours after emerging from the egg.
---
[ Reply To This Message ] [ Subscribe to this Thread ] [ Show Entire Thread ]