Posted by: Rosebuds at Fri Jun 12 18:36:36 2009 [ Report Abuse ] [ Email Message ] [ Show All Posts by Rosebuds ]


We have been posting so many eastern Mommas and babies lately that I thought I'd show case my western collared friends.



I was a busy lady today. I rearranged lizards and cleaned vivs today, and one of the major changes that I made is I introduced the Sonorans! I was worried because he is a really aggressive hottie, and Eve told me that the sonoran fems are brutal. But I am happy to say and show that so far, all is well! Of course they did the stand off dance, but after a few minutes, I SWEAR, they kissed! They both went to lick the other at the same time, and I swear I saw those tongues touch!

Now they are still checking each other out, but they are the cutest little couple!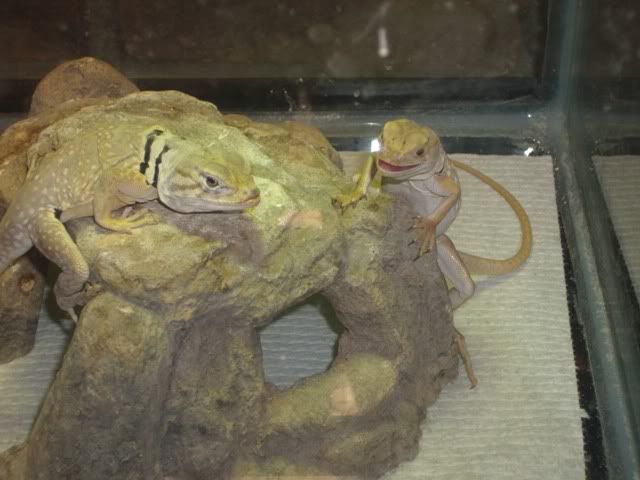 Here are my white Tank bicintores collareds, Cheveyo and GFs. Noticed that one (on the basking cave) is very gravid, and the other is the one that I nearly lost to egg binding around a month or so ago. These are my favorite desert collareds because of that almost lemon coloring!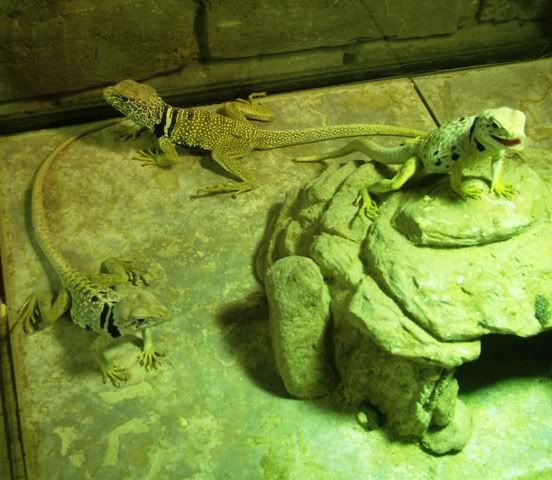 Here is the little recovered girl. After her ordeal, she became very tame and frequently comes over for a visit or waits until I take the laying cave apart in the evening to expose crix!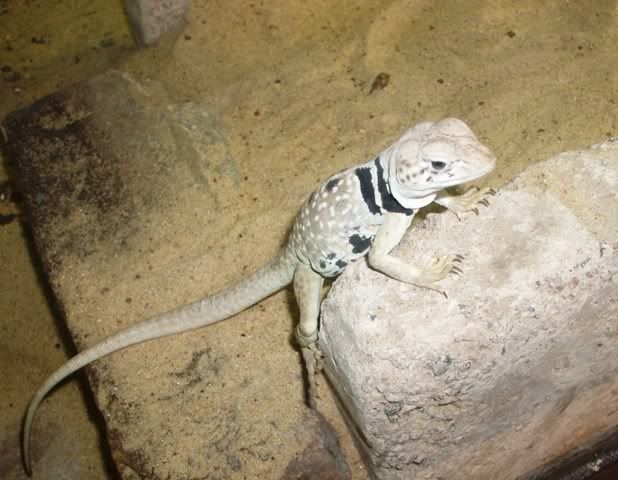 And here is little Nina, C. Baileyi. I suspect that she might either be gravid or is starting to ovulate.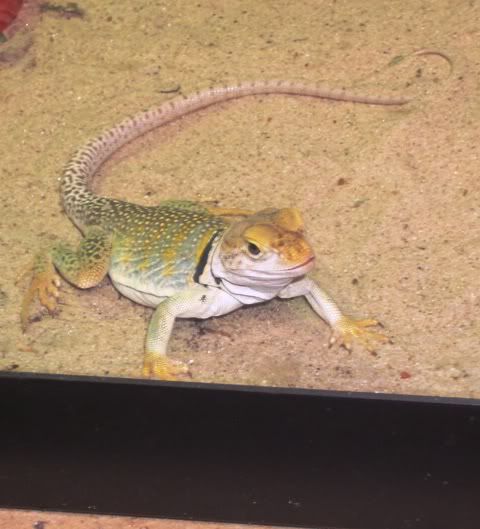 Here she is with her BF, Naiche!

---
[ Reply To This Message ] [ Subscribe to this Thread ] [ Show Entire Thread ]