Posted by: annaisagecko at Tue Feb 23 12:32:53 2010 [ Report Abuse ] [ Email Message ] [ Show All Posts by annaisagecko ]


I understand and agree, But this was not a ill thought out plan, I've owned geckos for years now and plan on being the one "actually" caring for the reptile the cage will be in my room and he will ALWAYS be watched while doing anything with it as he always has been with mine, I don't even let him handle mine unless hes sitting on the floor and able to keep his calm.

The point of it is he wanted to learn how to have his own pet and through having one to call "his."
He is extremely bright and a very strict rule follower, But all aside he IS like you said only 8 and I realize this, My mom is ONLY considering this because of the fact that I'll be here to help him with everything and all the research and cage setup and care to be done, We are home schooled so we have the time and tools and he has the supervision of me and our mother.
Because of my reptiles hes not even allowed in my room on his own just in case.

I apologize for not including all this in the before post as I should have, And I completely understand your concern, Just know we're not just going to give him a cage and animal and say "Have at it!" lol.

I'm almost 17 so its pretty much me getting another pet with the incentive of him having to help me care for it



Like any other animal we bring into our home research will be done to insure we're providing the best possible care we can, If he proves to be unable to safely help me with its care he will no longer be able to until he can listen and pay attention to what hes doing.

It will pretty much be hands on me teaching him what I already know from the years of owning and researching them myself, I know many local herpers and have a local exotics vet.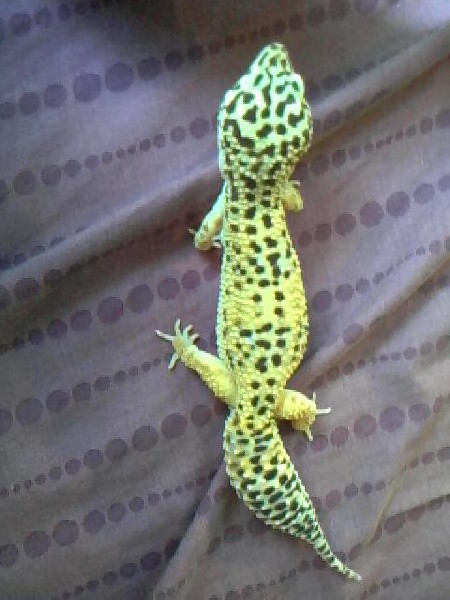 -----
1. Leopard Gecko: Cort.
1. Crested Gecko: Fender.
1. African Dwarf Frog: no name yet.
3. Cats: Midnight, Tiger & Fluffy.
RIP.
Leo: Larry.
Crestie: Tuki.
Marbled Salamander: Ibanez.

I'd Rather Be Hated For Who I Am, Then Loved For Who I'm Not - Kurt Cobain.
---
[ Reply To This Message ] [ Subscribe to this Thread ] [ Show Entire Thread ]