Posted by: asnakelovinbabe at Tue Feb 23 21:37:17 2010 [ Report Abuse ] [ Email Message ] [ Show All Posts by asnakelovinbabe ]


Haha, I know these are NOT garters, but seeing as the water snake forum is totally inactive, and all my fellow garter peeps are over here, I'll share these photos with you guys here.

Here are my '09 FL banded water snakes. They are getting rather large! I love this species for how short and fat they are. I put them in a shallow pan of water with some gravel, just to pop their color! These things are insane. First, here's a whole handful of fire for ya!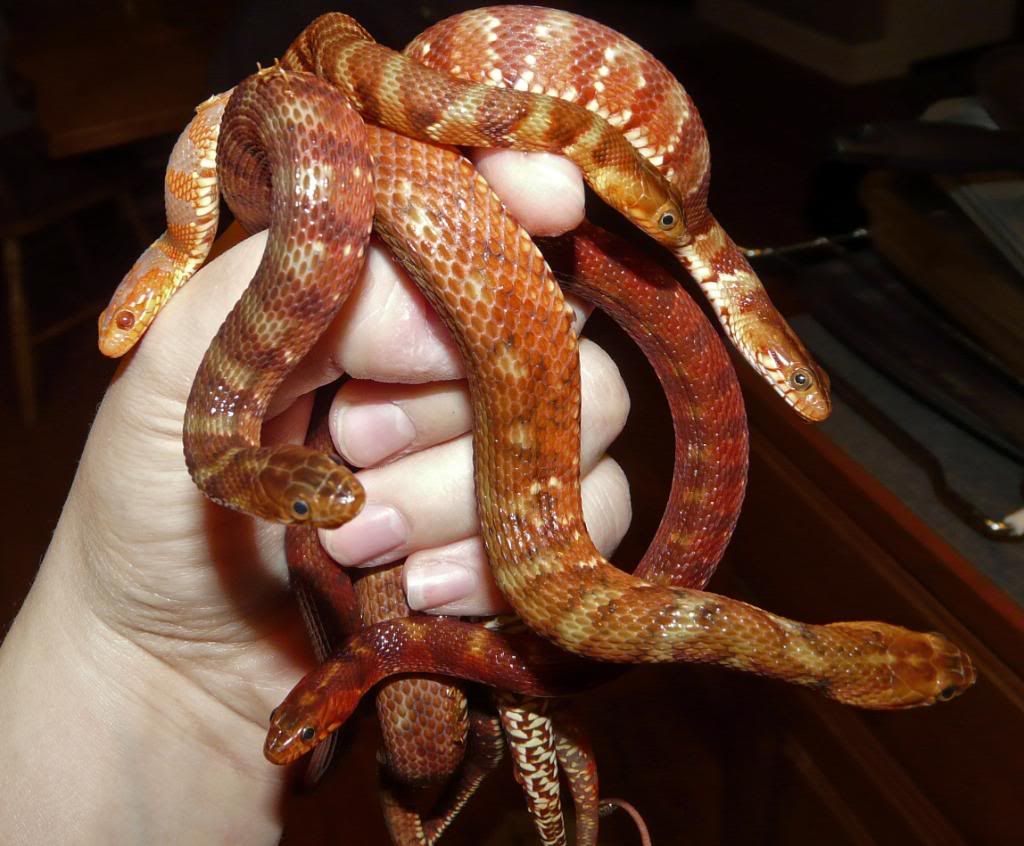 Here's all of them in the pan together so you can compare them all. Yes, the super red one is real, i swear!




First I'll do the ones I produced:

Patternless/hypo/cherry female: this girl is the only one like it! out of a clutch of 26, mostly hypo cherries, some cherries, some normals, this one came out missing her bands. Truly a unique specimen! Her name is Chili.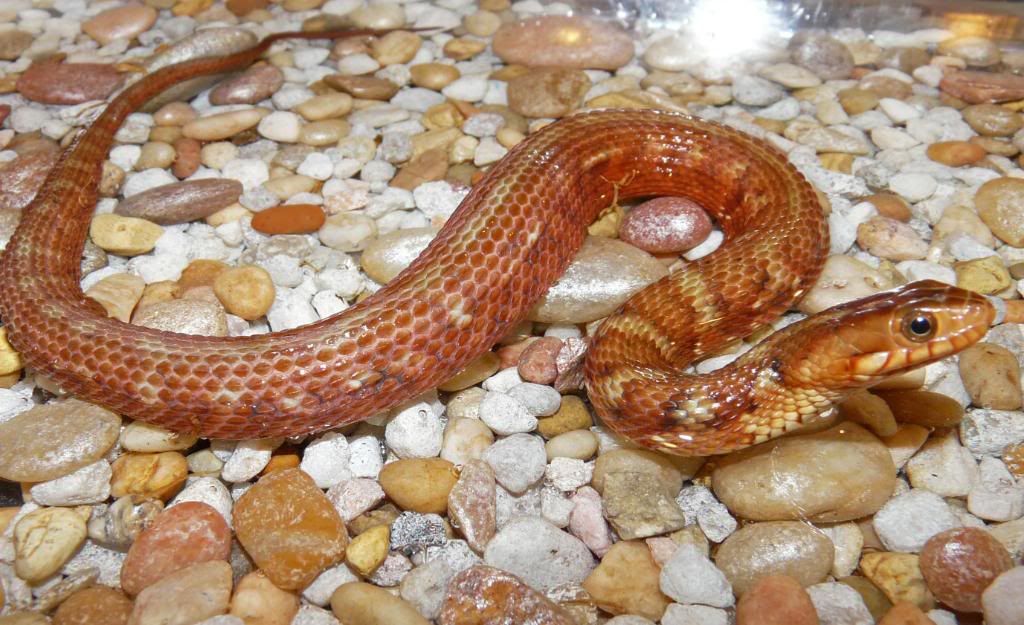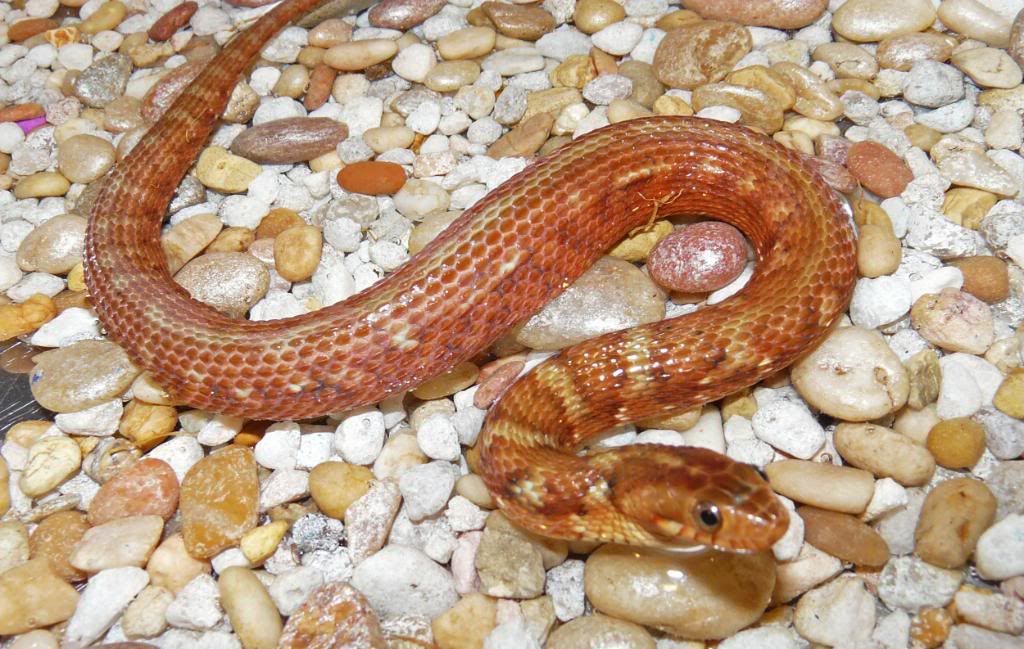 hypo Cherry female: This was one of the nicest females produced! She is named Salsa.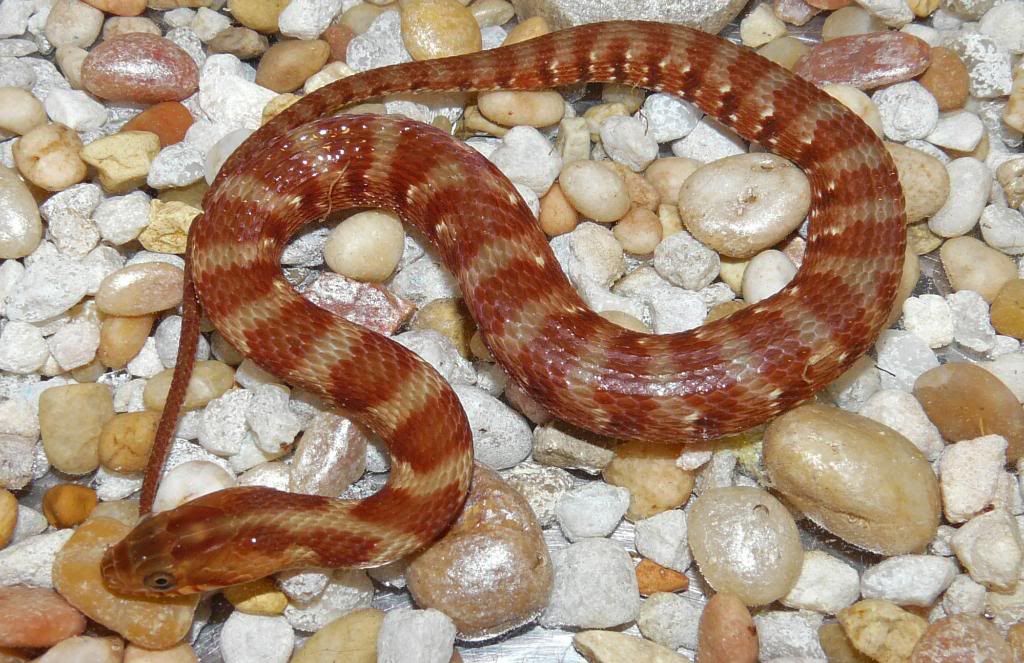 Cherry male: this male was pick of the litter for sure. Amazing looking snake with a touch of hypo influence! His name is Tabasco.




Hypo male: this male was really the only one like him in the group, the only non-normal that I would not have called a cherry. Still, a lot of nice red influence, this animal is going to be a gorgeous adult. very pale and attractive. He was shy during the photos and did not want to poke his head out of the water. Named this one Nacho.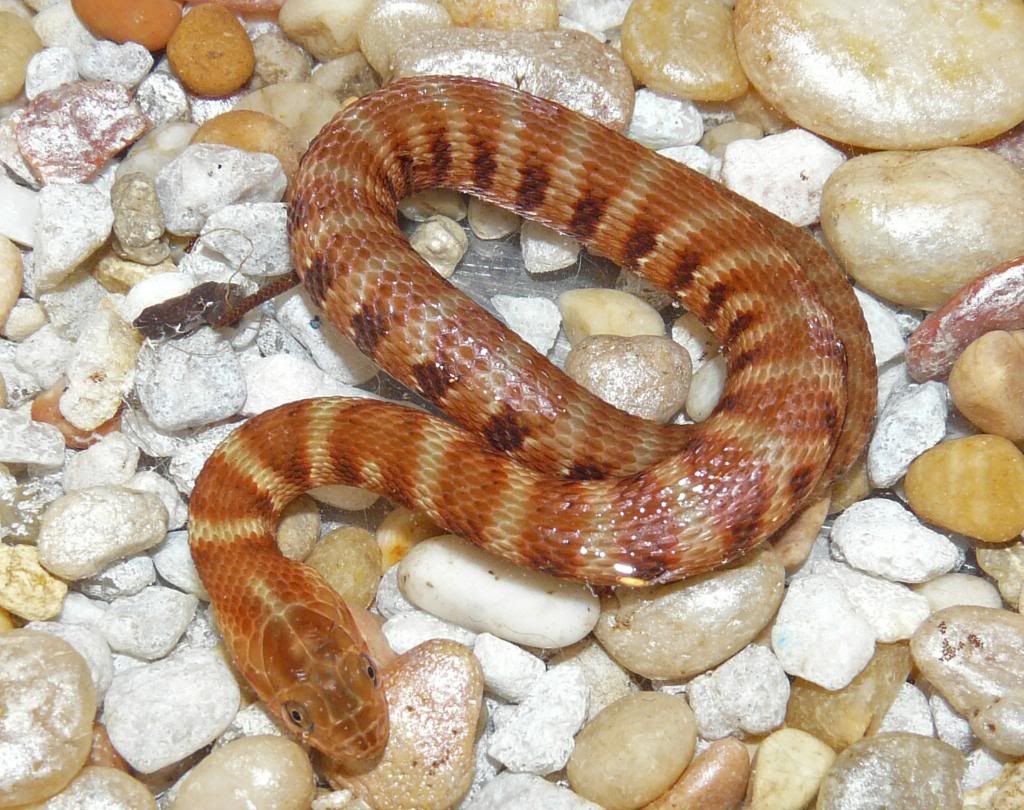 Now, here are my two unrelated's:
Albino male: This male will be bred with the female down below. One day, I will make albino patternless hypo cherries! woo! Name's Taco.




Cherry female: picked up this girl from glades herp. This animal is outstanding, She's so red that I had to desaturate the picture to get her to look real! I've never had to do that before. When I took the photos, she came out looking like one of those fake rubber snakes with red paint on it. I named her Wasabi.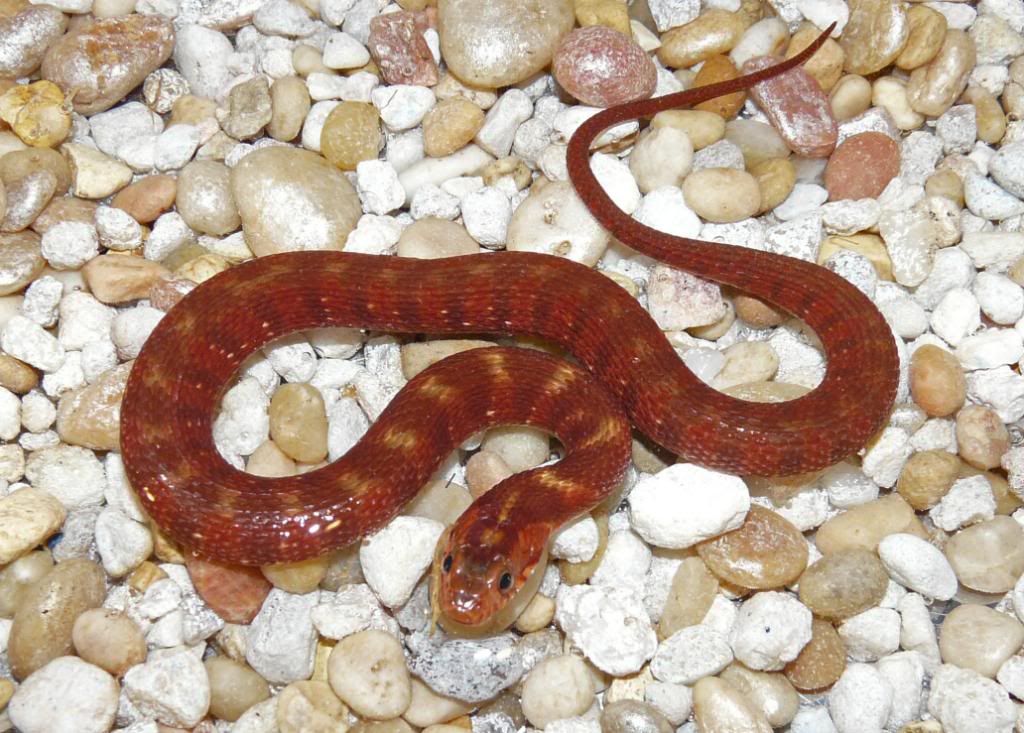 ---
[ Reply To This Message ] [ Subscribe to this Thread ] [ Show Entire Thread ]