Posted by: CSRAJim at Tue May 11 21:21:23 2010 [ Report Abuse ] [ Email Message ] [ Show All Posts by CSRAJim ]


Malays,

Yep, Lance pretty much nailed it...I'd only add the following;

Feed the female at least a day or two before you introduce them as if she's ovulating, she's interested in feeding her potential young...If she's ovulating, the male will be only interested in one thing. Leaving them together - if they get along (she'll decide this unless you've got an aggressive male) - for 3-4 days usually results in fertile eggs if all goes well. Remember, this is nature in our home and sometimes what happens isn't what was planned...

Take the time to watch what they do - the courtship dance - it's an interesting thing to observe and a rare event that until they were successfully bred in captivity (by many of the pioneers that we read about in books), no one really knew about...Besides what's in books and magazines is just the beginning...Experience, gained over time by observation (take notes to refer to next year), is the best educator but, the animals themselves are the best "teacher" of all. They'll teach you what you need to know...For example, one of my males, for the third year in a row, is my "indicator male" as when he's not interested in feeding and is in constant motion in his house, there are "girls" out there...His photo is below...

I place the potential breeding partners side-by-side after burmination and at introduction time, I just open up the tops of their houses and watch them...If there are pheromones in the air, the male will actively seek out the source of the attraction and will enter her house on his own and she'll see him and usually approaches him...They'll taste each other and if she's receptive, things usually happen in as little as 5 minutes (sometimes the courtship takes 20-30 minutes)...Her behavoir is the key (what Lance described in his post)...

While you are doing this "method", don't leave while tops are open for any reason! Separate them quickly if she rejects him to avoid stress...This is not something that should be forced...

Remember to separate them to feed her and give her a few days for digestion...Again, avoid stress...

Best of luck on your endeavors & I hope you have fertile eggs in the future.

Later,
Jim.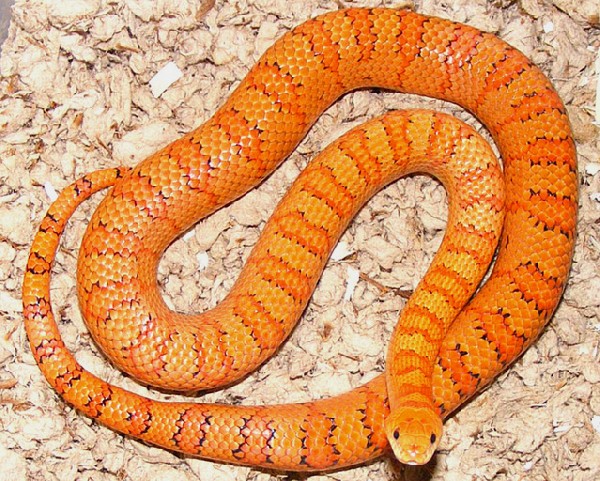 -----
CSRAJim
---
[ Reply To This Message ] [ Subscribe to this Thread ] [ Show Entire Thread ]