Posted by: HappyHillbilly at Wed Nov 17 22:20:58 2010 [ Report Abuse ] [ Email Message ] [ Show All Posts by HappyHillbilly ]


There's a lot of good input here. I just thought I'd try to help drive home the importance of knowing.

Remove all doubt that you can. Know your incubating system. Check temps at various times of the day, day-in, day-out. It takes a while to fine tune an incubator. You can't necessarily control genetics, although I believe that the well-being of the female can cause genetic flaws.

I mostly breed Burmese Pythons and I built my first, and only, incubator out of an old refrigerator a few years ago. I know that it maintains the temps I set it for. I incubated Burm eggs, from the same parents, two years in a row, at 92(F) with no deformities.

Last year I bred a different pair of Burms and got 25 dud eggs. This year the female layed 26 duds and 4 good ones. Incubated at 92(F). Produced two healthy hatchlings, one kinked, and one mind boggling deformity. I'm so confident of my incubating system that I have very, very little doubt that this was a genetic case.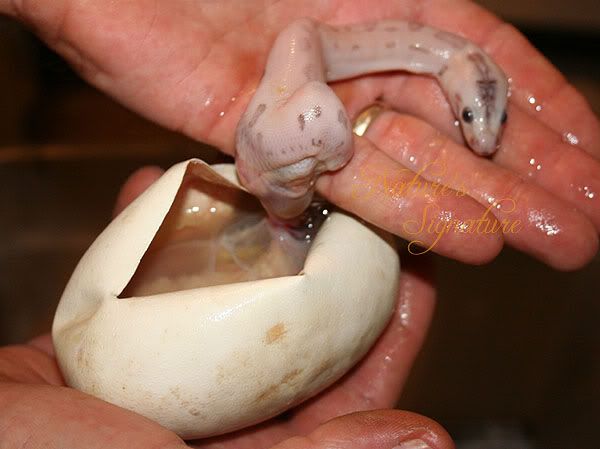 This snake was alive when I cut the egg open a few days ahead of hatch schedule. It moved within the egg as I was cutting it open. It was dead when I pulled it out. Below is a photo of the mass that was in the egg with it.

Protect your investments. Know your incubating system and take the time to fine tune it before you have eggs.

Ya'll take care!
HH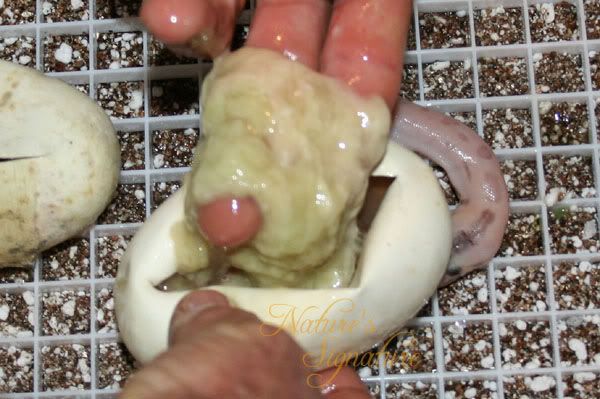 -----
Due to political correctness run amuck,
this ol' hillbilly is now referred to as an:
Appalachian American



www.natures-signature.com
---
[ Reply To This Message ] [ Subscribe to this Thread ] [ Show Entire Thread ]