Posted by: jonnyblaze at Mon Apr 25 18:16:26 2011 [ Report Abuse ] [ Email Message ] [ Show All Posts by jonnyblaze ]


It's been awhile since my last post..Diego passed away today..6 long great years..An irreplacable friend..Extremely friendly and he most definitely was a lady's man..It's been a horrible day and a part of me is gone now that he isn't with me..People said not to have a chameleon as their first reptile but Diego and I proved em wrong..My mom and I both had a strong connection with him and people may say that chameleons don't want attention but Diego did..He never bit anyone,he rarely would get upset and he would try to get close to you if you were by his cage..He loved going outside with me as well..

I had a real bad feeling last night and I let him stay up 2 hours later than his regular bed time to be with me,while trying to do something to keep him with me..When I put him back in his cage,we stared at each other for 5 minutes and that was it..

He's not buried in the backyard..RIP Diego..I'll miss you a lot.....I already do..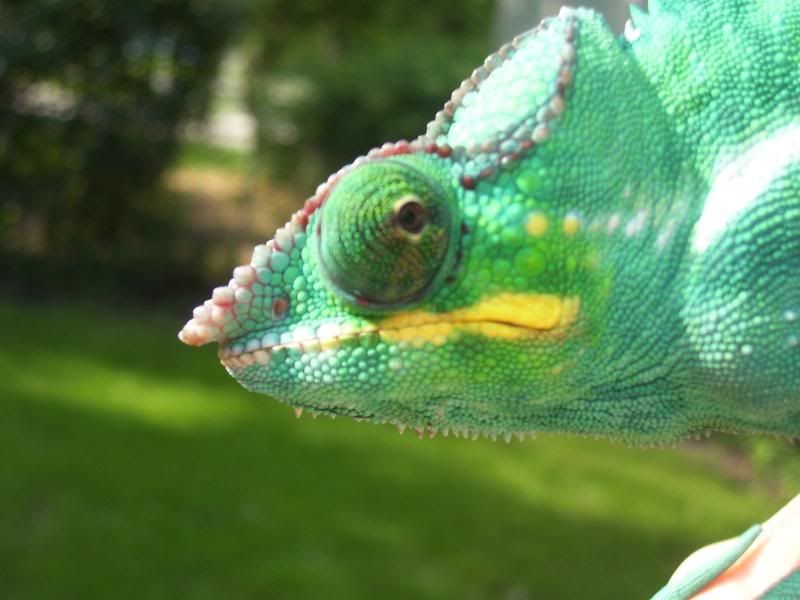 -----
Jonny Blaze
1.0 Nosy Be Panther--Diego
1.0 Bearded Dragon--Vinny
0.1 Yorkshire terrier Brandy R.I.P February 14,2009 ,13 years old
1.0 Golden lab-Dusty R.I.P May 16,2007,14.5 years old
1.0 Black lab "wiggler",2 years old
s136.photobucket.com/albums/q173/jonnyblaze_04/?sc=3
---
[ Reply To This Message ] [ Subscribe to this Thread ] [ Show Entire Thread ]