Posted by: varanid at Tue Sep 6 00:31:04 2011 [ Report Abuse ] [ Email Message ] [ Show All Posts by varanid ]


Met up with guys from another forum for a few days of herping in Harding County, NM. Holy crap. It's 2100 square miles, with less than 700 people in the whole county. Amazing place.

I got there thursday night, stuff already moving. Herped all day Friday but my tent kept collapsing. Figured it was caused by crappy stakes that weren't holding it down right so drove to Amarillo friday night/saturday morning, then drove back w/ my wife to find a huge rainstorm had come in. Saw a salamander migration--with 80 miles of road cruising put in there was literally never a minute I didn't have at least one in my headlights. Left Sunday afternoon. Saw tons of critters.
The group didn't leave till today, and I wish I could have stayed; they totaled 34 or so species of herps (I personally found like 12-14,not bad but DAMN I wish I'd seen that night snake they found!).

Coming in Thursday:
Smallish bullsnake



good size hognose



first of hundreds of tigers



box turtle, def. male




These little scorpions were all over and kind of creeped me out. Found ~12 of them on the latrines.



Sunrise:



this was behind my tent (along with promising but fruitless rocks)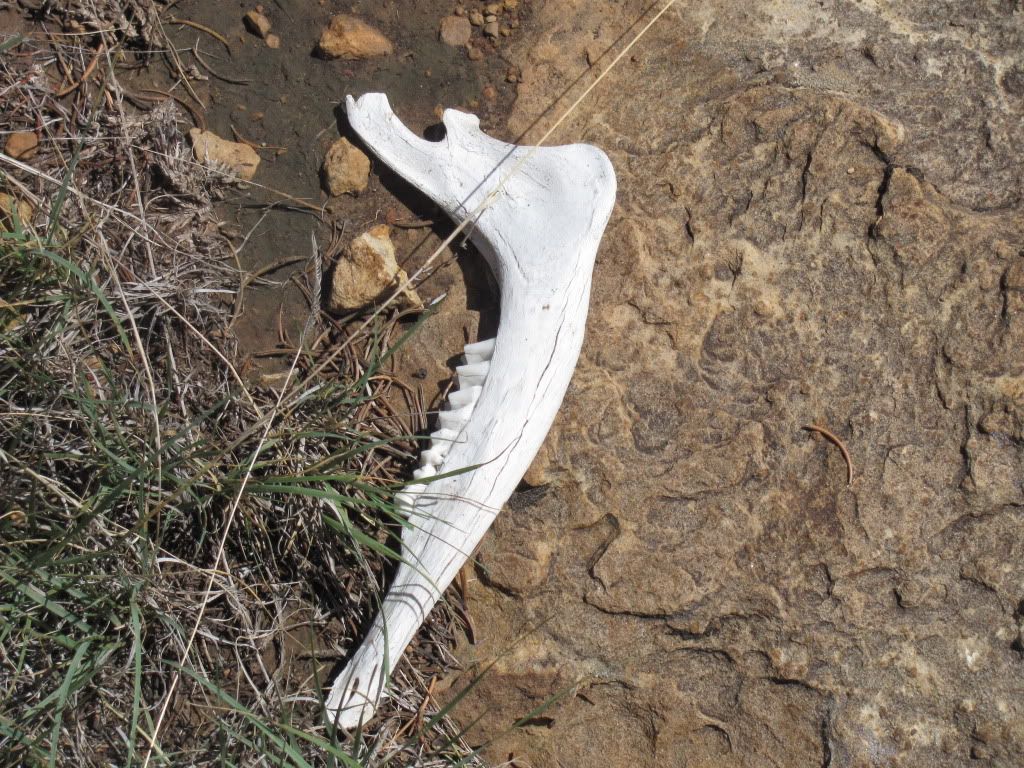 driving down to the canyon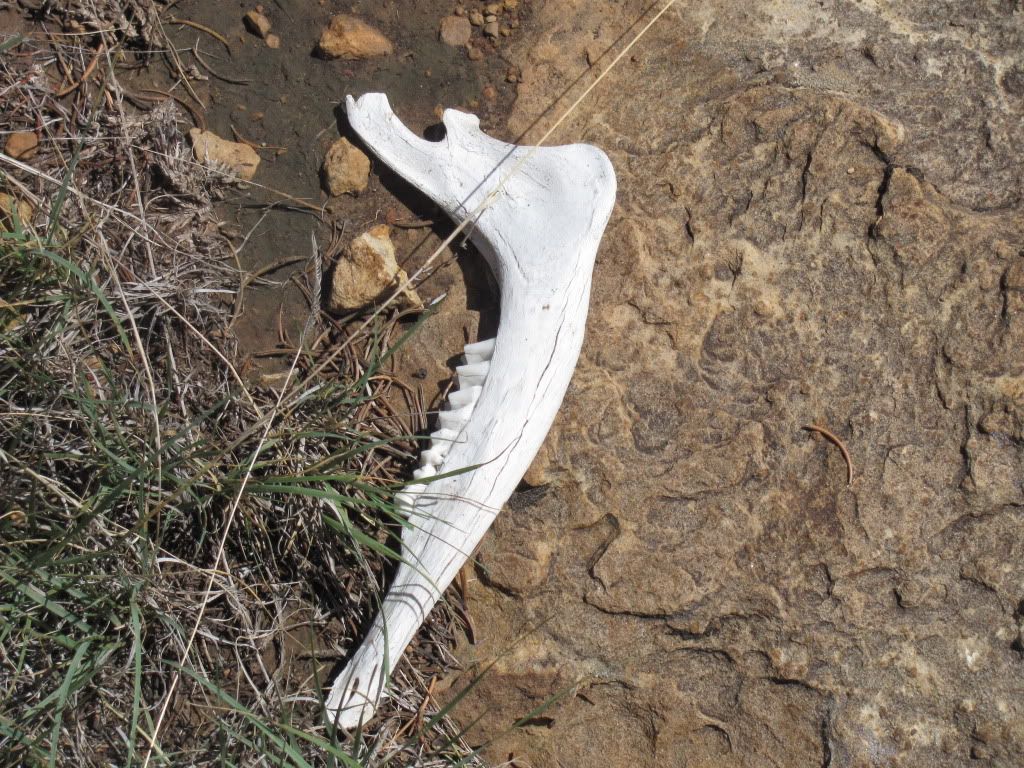 river crossing



habitat shots from Thursday/Friday:

]







Found this guy on the latrine in the daytime. Maybe he ate some of those damn scorps? Good 6" body length, rather large and impressive. Saw several but this the only photo you can really tell it is S. tristichus




saw these cnemmies, but there's 2 possibilities and I can't make an ID off my photos. A. velox, neomexicana...I can't tell from this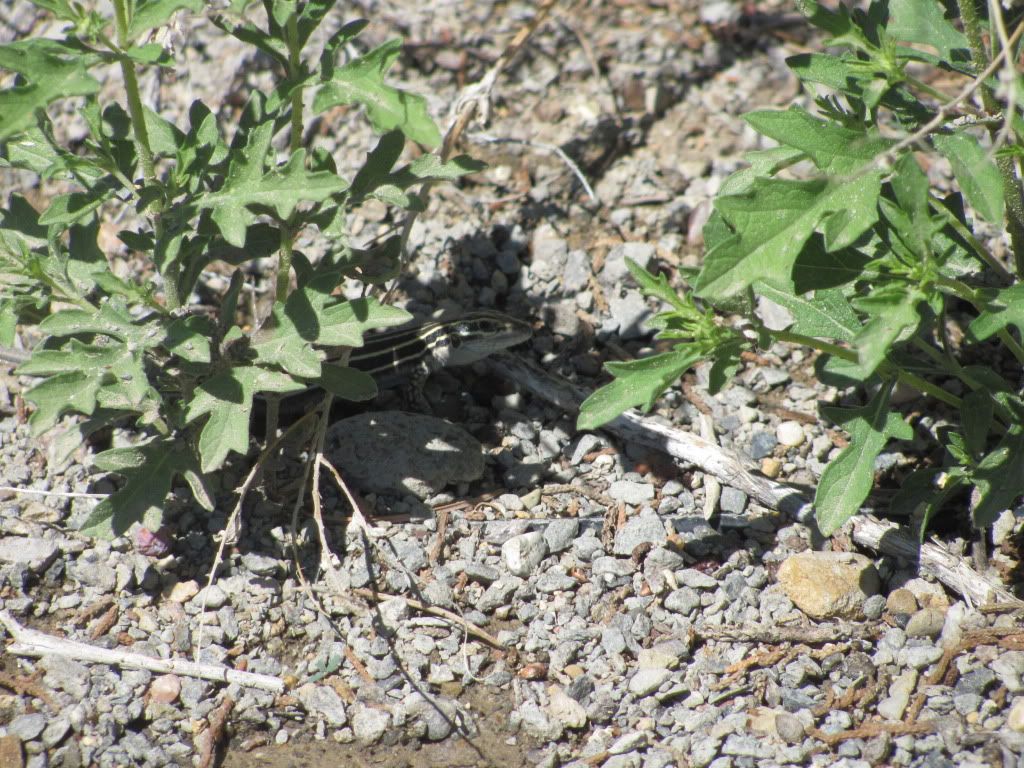 collared lizard spotted on rocks. I only saw one which shocked me, I thought I'd find dozens given the habitat and prey availability




DOR horned lizard. Another member found 3 trapped a cattle guard and got 'em out.



a morning tiger



a juvy hognose from friday morning



a bull from early friday night:



a baby bull!@



viridis on my way out to come back home Friday/Sat. looks dead in the picture but trust me, alive, healthy and PISSY



Another hognose, injured but alive. Cautiously optimistic about her fate. The stuff hanging off is just fat/flesh. It's bad but survivable. I hope she made it. Moved her off the road. The injury was around the venter going back so her digestive stuff should be ok.



So, I come back saturday evening, met back up with people and found out it had poured. Remember those rocks from earlier? This is what they looked like when I got back:



Yeah. It was wet. Didn't find any more snakes but that was the night of tigers. Holy crap. Also toads though I didn't manage to get any good photos of them. Just this one punctatus jumping out of the frame:



I didn't photograph many of the tigers, just this one that was good sized:




The highlight of the trip for me, and the only halfway decent shot I got: a 30" or so blackneck garter that was just stunning. A lifer for me too

Always nice for your first of a species to be a really amazing one isn't it?





Hell of a trip. I had a blast. ALso saw kangaroo rats, field mice, pronghorn (one kept pace with my car while I was road cruising at 30-40 mph--that was insane), deer, fox, etc. And OMG the birds...
-----
We wouldn't have 6 and a half billion people if you had to be beautiful to get laid.
---
[ Reply To This Message ] [ Subscribe to this Thread ] [ Show Entire Thread ]