Posted by: DMong at Wed Nov 9 11:59:14 2011 [ Report Abuse ] [ Email Message ] [ Show All Posts by DMong ]


Very nice Kevin!. I would have chosen the lighter one as well. Here are a few examples of my normal "moonshine" hets and morphs that I acquired from Jim.

Here is a pic of the male shortly after I acquired him. He started off with a very gray coloration very similar to your hatchling or any of the obsoletus complex....




A pic of the female at the same time....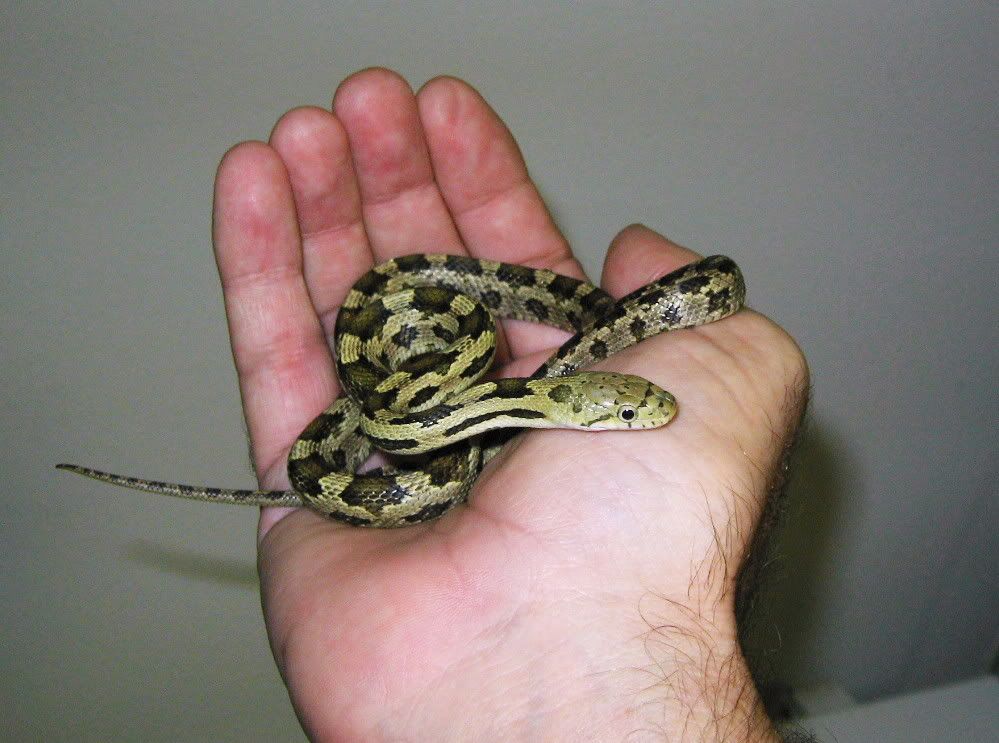 This is a more recent pic of the female het taken back in June of this year. As you can see, she has lightened up more in her saddle blotching, as well as gradually developed more of the adult longitudinal striped pattern typical of these natural intergrades from the Yellow Rat influence......




Here is the morph female as a very young hatchling. Note the pupils "look" black in the photo, but much later on I noticed that they were actually VERY deep ruby/blood colored.




here is the very same above slightly darker female t-plus "moonshine" taken months back. Her pupils only seem very pink red in this photo, but that is actually from the flash and are actually MUCH deeper dark ruby/blood colored.




the lighter morph male taken the same day shortly after acquiring him from Jim. He has lightened up BIG-TIME and got much more vivid bright yellow since this pic was taken!!





older pic of the same lighter morph male above. His pupils are VERY light red/pink and has since developed much more intense bright yellow coloration as well.




a pic of one of the wild-caught females Jim bred to the original morph male he captured about 130 yards away from were he found the morph male....




a pic of another female he bred the morph male to from the exact same area....




I will try to get some recent photos of these taken sometime soon, as all of them have ontogenetically changed dramatically in their coloration since these photos were taken.


-----
"a snake in the grass is a GOOD thing"



serpentinespecialties.webs.com
---
[ Reply To This Message ] [ Subscribe to this Thread ] [ Show Entire Thread ]