Posted by: JPLReptiles at Sat Feb 11 14:31:26 2012 [ Report Abuse ] [ Email Message ] [ Show All Posts by JPLReptiles ]


These are c.b.b. animals and I obtained 100% legal cites in order to import them. Re-Export in the future given I have success with them will be of no issue!!! There are a good amount of hides at this time, I may still end up putting some more in place.

Below I'll post a pic of the final enclosure. Still have some things I want to do but the funds have run out so this is it for awhile. Total cost of enclosure comes out to between $1,500-2,000. I wish I would of kept track of the exact cost. My larger proven (laid an infertile clutch, not housed with the male at that time) is the calmest of the 3. I was able to scratch her chin while she had a belly full of rats, mice, and fish. The other female has been the most secretive, I have only seen her once and don't know if she has had a feed yet. The male also gobbled up some grub but he is still very nervous. I opened the door to take some pics and he puffed up, curled his tail and gave me an impressive threat display before he took off to hide. I have done alot of work while the animals were in the enclosure. Alot of loud noises (chain saw - out side of enclosure but close by, screw gun, moving things around) surely have not helped with getting them accustomed to their new enclosure. I am now done and will leave them alone completely for 2-3 weeks except for cleaning and feeding. I have pics of the larger female I will post as well. She is in shed in the pics. All three animals have very impressive orange and peach colors blending with their yellow. I'm in heaven guys, I have no wish to work with anything else at the present time!!!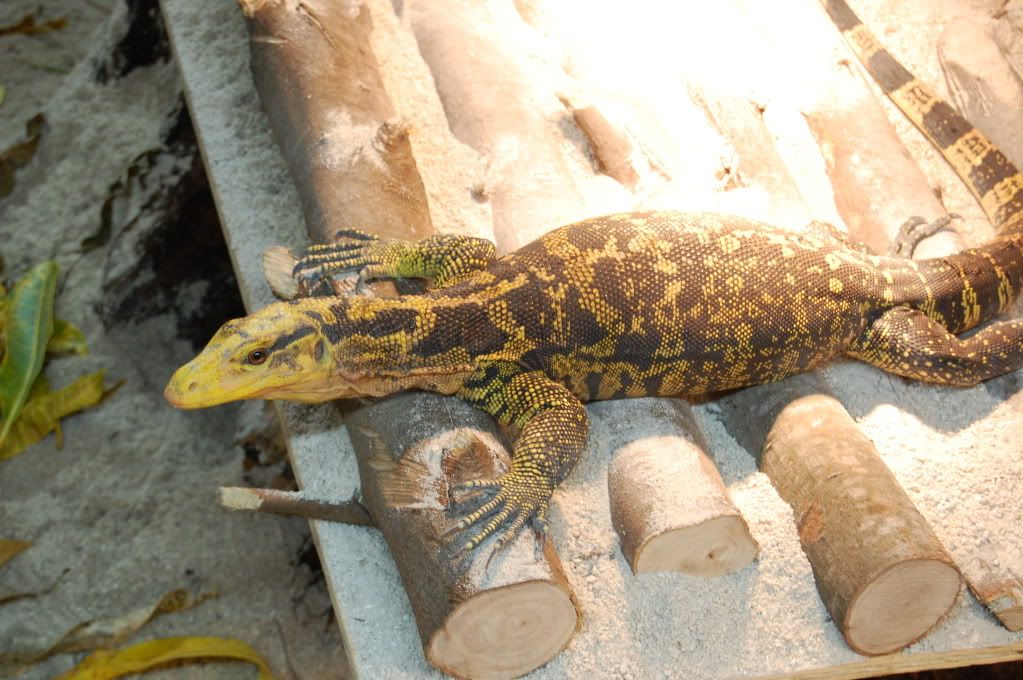 -----
John Light
JPLReptiles@gmail.com
(954) 903-8061
---
[ Reply To This Message ] [ Subscribe to this Thread ] [ Show Entire Thread ]