Posted by: DMong at Thu Jul 12 16:09:00 2012 [ Report Abuse ] [ Email Message ] [ Show All Posts by DMong ]


If the warm side temp is 85 at the very SURFACE of the container that makes contact with the snake, that is fine, as long as the cooler side is in the mid-to high 70's so it can also escape the higher temps when it needs to.

Tim Spuckler was absolutely SPOT-ON with what he mentioned, as all of us have decades of experience with corns and many other types of snakes. You need to STOP messing with it and let it settle in and quite stressing it out. The snake only "seems" like it is okay with "watching TV" with you, and you are like a huge monster in it's eyes. Snakes will often 'tolerate' handling and human interaction, not enjoy it as many think. Some do tolerate it FAR better than others. The most important thing is getting it comfortable enough in it's environment to feed, not interact and "watch" TV..



Also, yes, that's a good thing that it has pooped and the lump has gone away. Now please just let the stressed snake HIDE as it would in nature, then in a couple days place a large F/T'd (room temp) pinky or two in front of the preferred hide entrance hole at night, then go away and leave it all ALONE AND DARK!

Also, another great trick to get them really worked up and into "feeding-mode" is to tear the entire snout off the pinkie real good after it thaws. This allows the very fresh, moist tissue scent to come out of the rodent. Often when bagged and frozen for a while, they can tend to lose a good bit of their natural scent, and often times tearing the face off, or "braining" the thawed rodent gets an awesome feeding response going.

Anyway, please do these things to the letter and quit messing with the snake if you want it to feed!! All the things we mentioned are EXTREMELY important to keep in mind!!!



cheers, ~Doug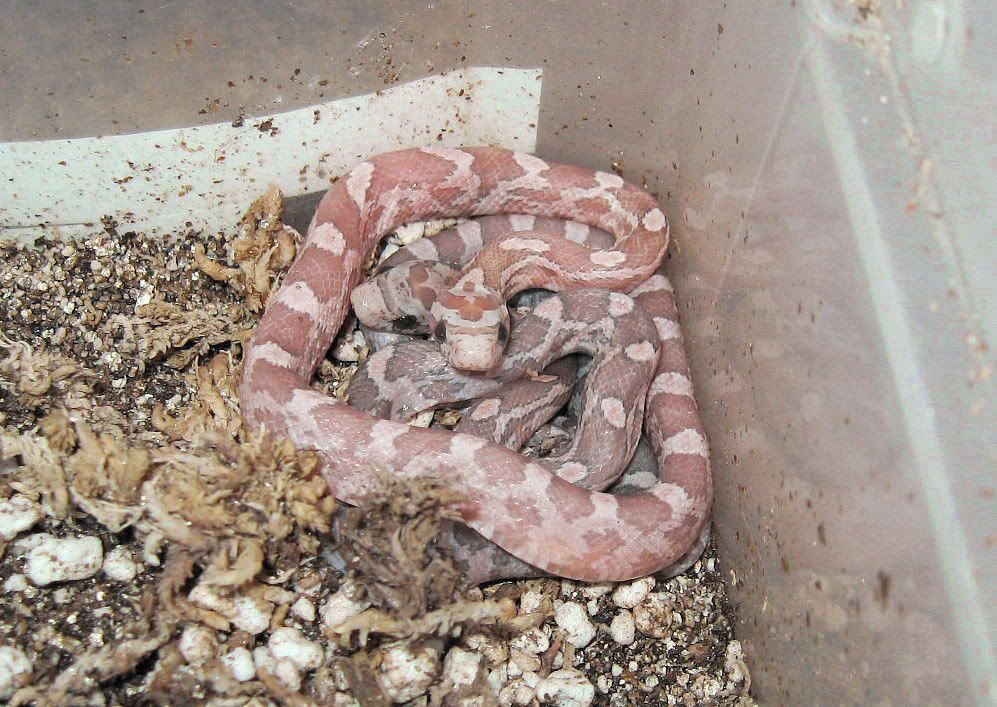 -----
"a snake in the grass is a GOOD thing"



serpentinespecialties.webs.com
---
[ Reply To This Message ] [ Subscribe to this Thread ] [ Show Entire Thread ]