Posted by: gerryg at Sat Dec 1 17:39:33 2012 [ Report Abuse ] [ Email Message ] [ Show All Posts by gerryg ]


As most of you regulars know all my current milks are way down from Central America way and all too young… imo anyway… to be breeding at the moment so brumation has so far not been a topic of interest for me. However I am making inquires into obtaining a pair of snakes from "north of the border" so now seems a good time to ask questions.

First… is brumation necessary for milks whose home range would normally place them under a few feet of snow during the winter months? If it is do the snakes normally start "shutting down" on their own or is it something I will have to initiate?

Second… are there recommended brumation temps for a given ssp's? Winter temps in the country of origin for the ssp's I currently have are in the mid 60's… what would the temps be for ssp's originating in Nebraska?

Third… are there dangers to it? I've read posts in the past where experienced keepers have lost snakes while they were in brumation. If experienced keepers lose animals it seems all but a given there must be dangers. While I would like to breed all the milks I have… which is why I get them in pairs … they are first and foremost pets. Each ssp's I have is chosen because of some feature about them I like. The fact that each is also rare/hard to come by/uncommon/etc is purely coincidental… I don't want to lose one of them for any reason.

And lastly… I've also read post where keepers place more emphasis on the light cycle rather than lower temps… I'd really like to hear more from those of you that go that route in regards to breeding success..

If you can't tell I'm looking for input on all things having to do with the pro's and con's of brumation... alternate methods etc... appreciate hearing from all of you with experience.

Here's yet another picture of my little darling Jade... when I first looked at this picture I was freaked out... what are all those scars along her infralabials... I took her out of her cage to have a look at what she'd done to herself only to find there were no scars... it took me a few moments to realize the "scars" were little more than a reflection off her infralabials of the skin between her scales... so for those of you needing an excuse to add a BM or two to you collection... how much cooler can you get than a snake that acts as it's own mirror?



Gerry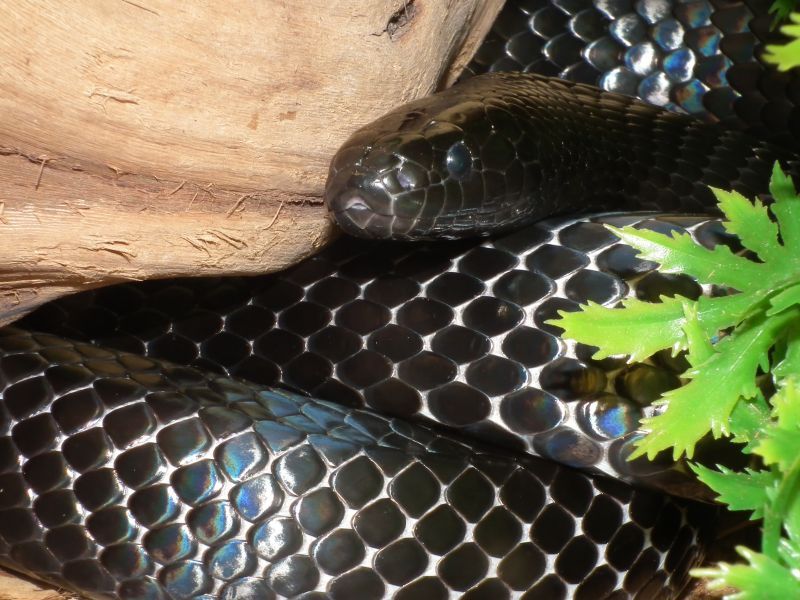 ---
[ Reply To This Message ] [ Subscribe to this Thread ] [ Hide Replies ]
Brumation questions - gerryg, Sat Dec 1 17:39:33 2012