Posted by: waspinator421 at Sat Mar 23 22:53:15 2013 [ Report Abuse ] [ Email Message ] [ Show All Posts by waspinator421 ]


So I've finally managed to sit down, get the pics together, and share this with you. Basically the short of it is that my potential pied female, Spot, passed away.

The summarized long story is as follows:

Spot from the start had been a vigorous feeder, happy to eat any leftovers from other snakes. She was big and ready to breed the day I got her, but for two years she just wouldn't produce.

In early 2012 I finally saw her being courted. About a month or so after that she went of feed. Normal right? Then she started losing weight, and still wouldn't eat. Brought her into the vet, and got some meds which helped out another snake in my collection with seemingly similar issues.

She indeed got better, and started eating again. Until she stopped again in the late fall. Then one day in November, seemly out of nowhere, she developed hard malformed areas in her back. Immediately brought her back to the vet.

She was very well behaved, and only got sassy after she'd already been poked, prodded, had x-rays taken. Did not blame her for having enough of it.

My reptile vet (awesome lady btw) suspected she had developed some kind of bone cancer, and that it was disintegrating her spine. She prescribed a couple meds to try, but she did not suspect the outcome would be good.

She was on the meds for about a month and the whole while she was getting worse and worse. Developed an RI on top of it all, and eventually passed away.

I was and still am devastated at the loss. Not only was she a beautiful snake, but also losing the genes that could potentially unlock a new and exciting morph was a blow.

The only hope I have for her genes, is that I was told that she had produced babies in the past. Hopefully someone will or already has bred siblings from that litter and we will see it again someday.

She will sorely be missed.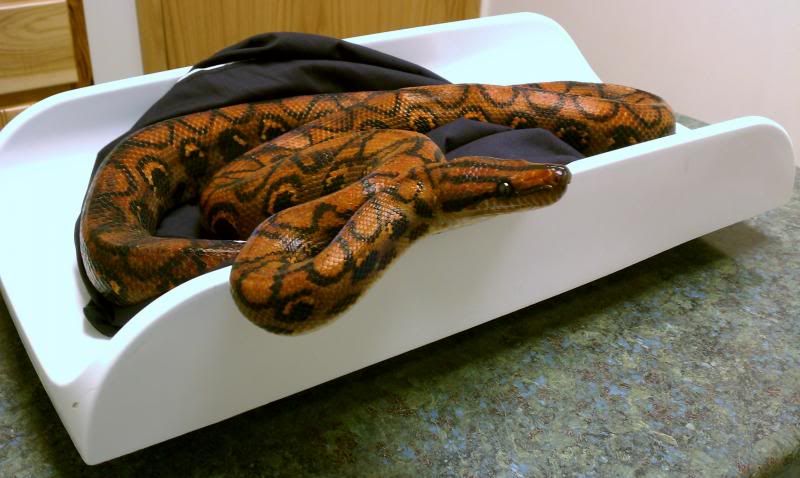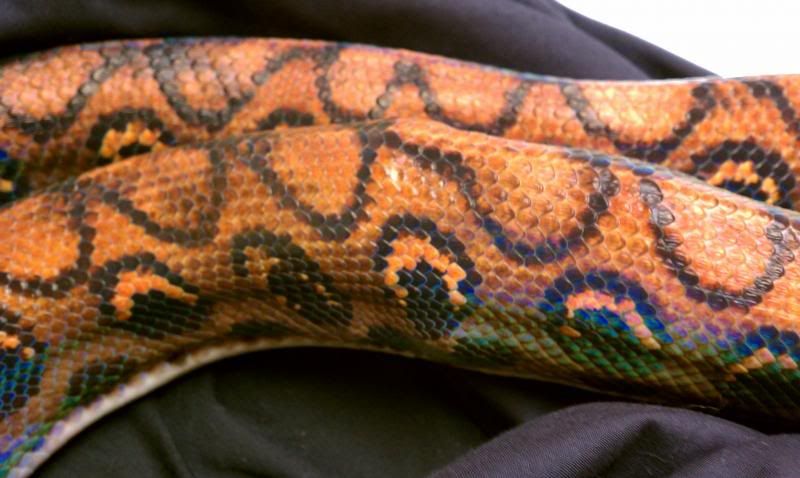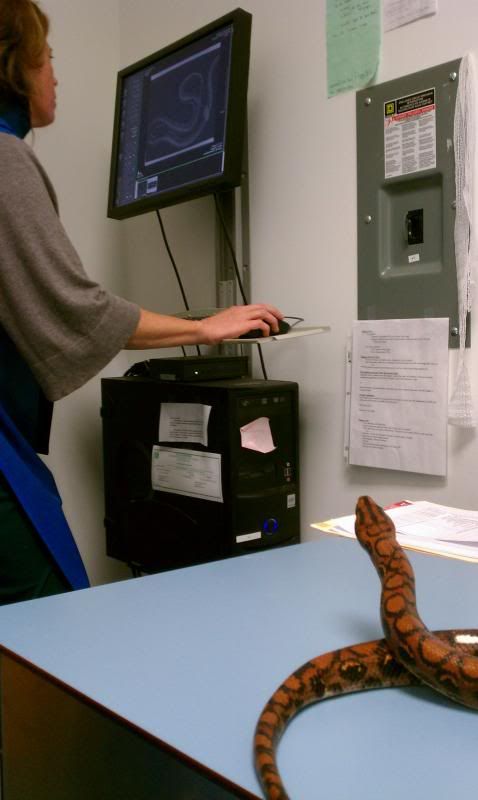 -----
Aubrey Ross




www.SlipstreamSerpents.com
Follow us on Facebook!
---
[ Reply To This Message ] [ Subscribe to this Thread ] [ Show Entire Thread ]