Posted by: adognamedjack at Thu Jul 4 01:37:58 2013 [ Report Abuse ] [ Email Message ] [ Show All Posts by adognamedjack ]


thanks! just a few of my boys, they're eating me out of house and home!
i picked up the display case for 60 bucks and spent a whole winter rebuilding it... it was in such bad shape i almost threw in the towel a few times. had to break it down 100% put some new glass, made up sliding lids, refurbished the tracks, ran heat tape with reostats for each tank, new light sockets etc! it was in bad bad bad shape and no where close to snake proof.
then when it was all done i realized it was too big to make the turn in my hallway...had to take it all back apart and put it together in the room. i have alot of head aches and like 400 bucks in that thing....
i want to move it over like 8 inches but it weighs a ton and is setting on carpet...
heres few old pics

fuctions pretty good now!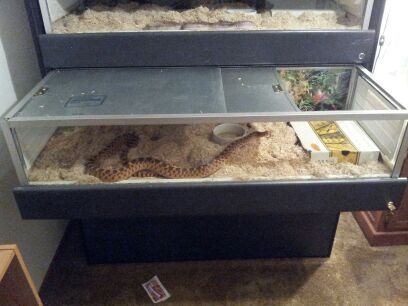 just to get it in the room... the actual tanks are just out of view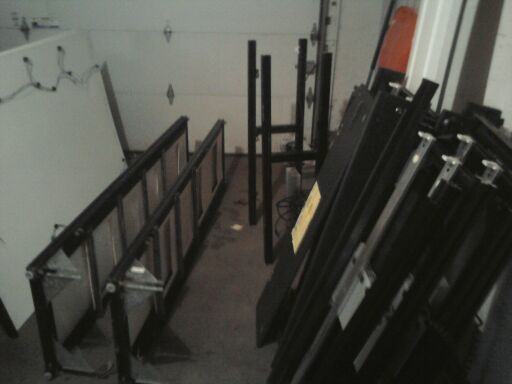 got it all together and one the top bulbs went out grrrrr! i would have to tank the tank off to replace it. but i dont use the lights so i just left it this way after all that lol!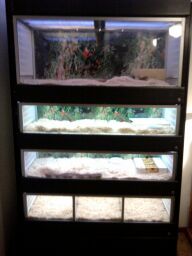 now that i figured it all out doing another one for a few girls wouldnt be so bad!
---
[ Reply To This Message ] [ Subscribe to this Thread ] [ Show Entire Thread ]