Posted by: RG at Mon Jul 29 10:24:53 2013 [ Report Abuse ] [ Email Message ] [ Show All Posts by RG ]


Just last week, my second clutch (a double clutch) of Western Hogs started to hatch.

The pairing was a double clutch from an:
Axanthic 66% Het Amel female (outcrossed lineage from the NY and BHB Axanthic lines)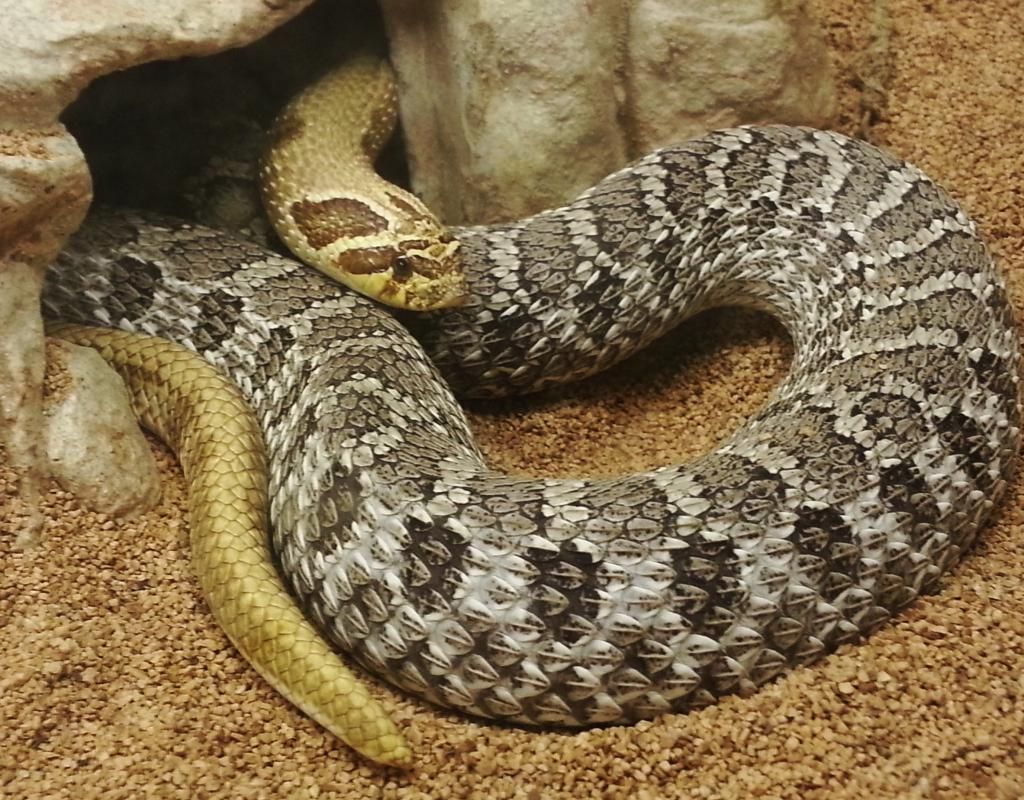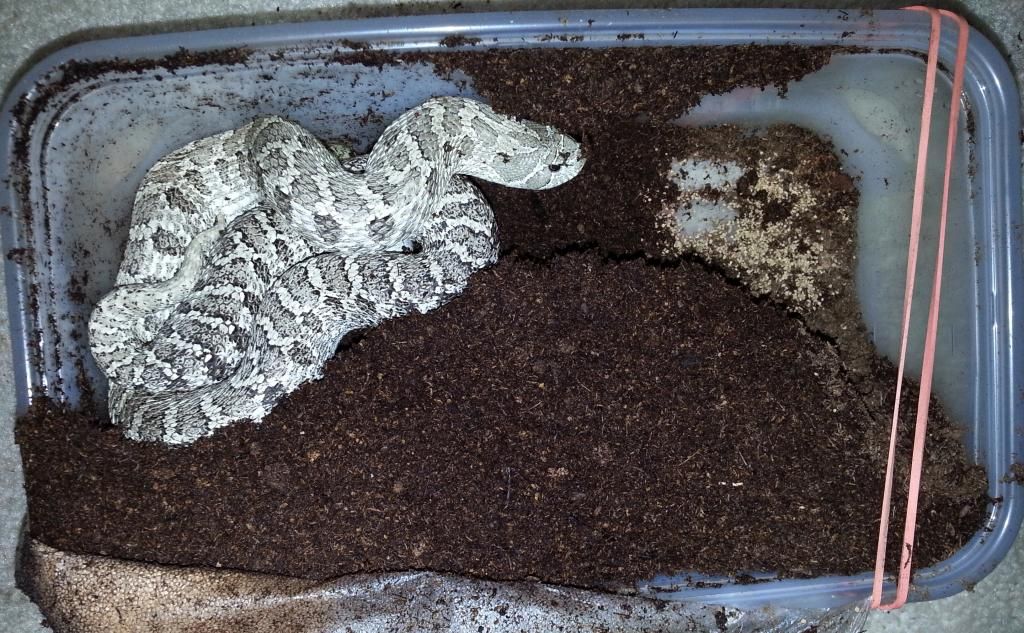 Anaconda 50% Het Amel male



I was hoping to produce some Anacondas this time, because I didn't get ONE freaking Conda from the first clutch (5 eggs). (about a 3% chance of that happening by the way)

As my luck would have it, the first one to pip was a normal!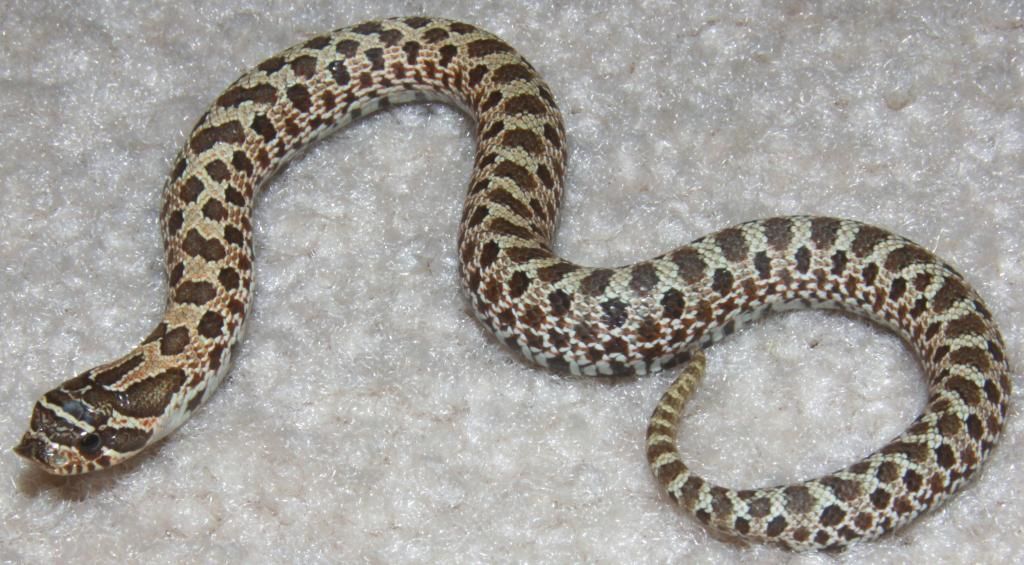 Conversely, the second one to pip and first one out was an Anaconda! FINALLY!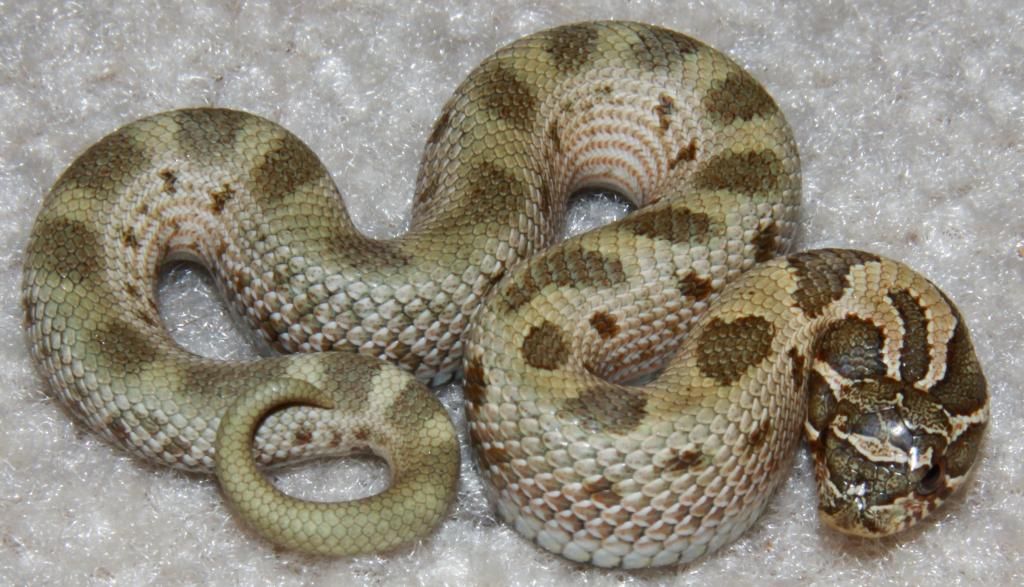 A friend of mine told me I should keep it as a memento, and I think I'm going to do just that.


Over the next couple of days more Normals and Anacondas emerged.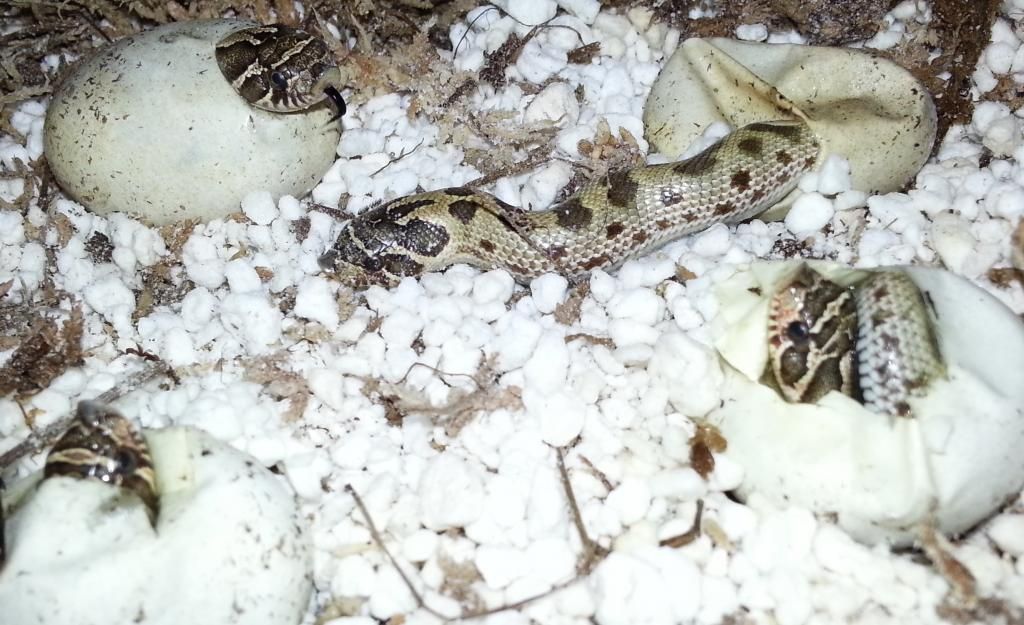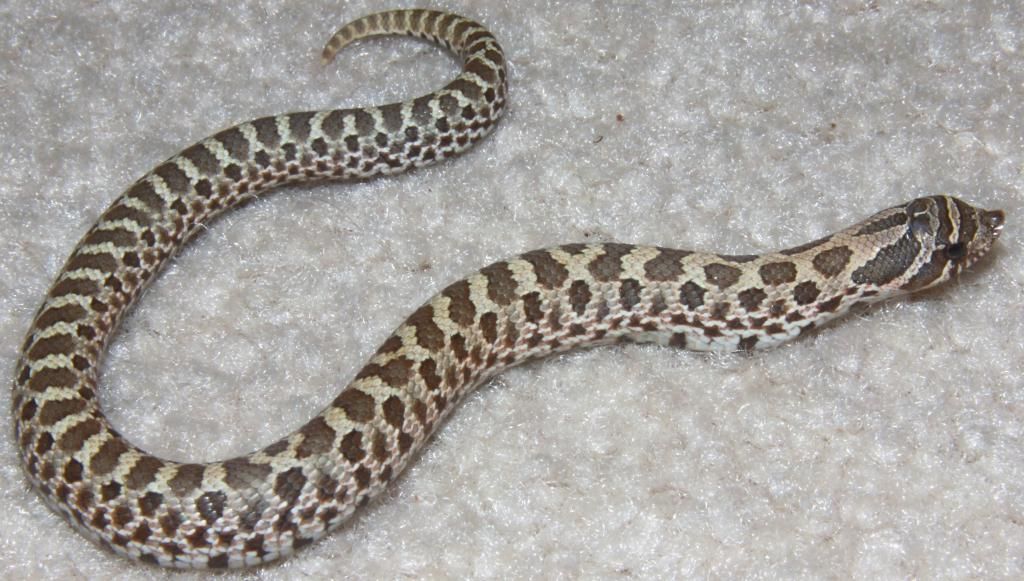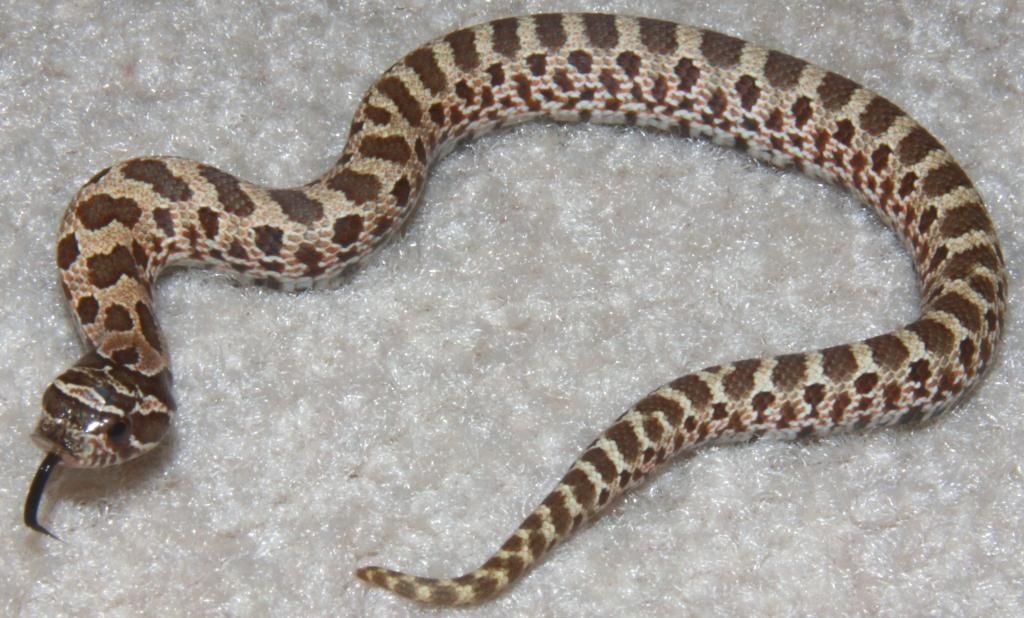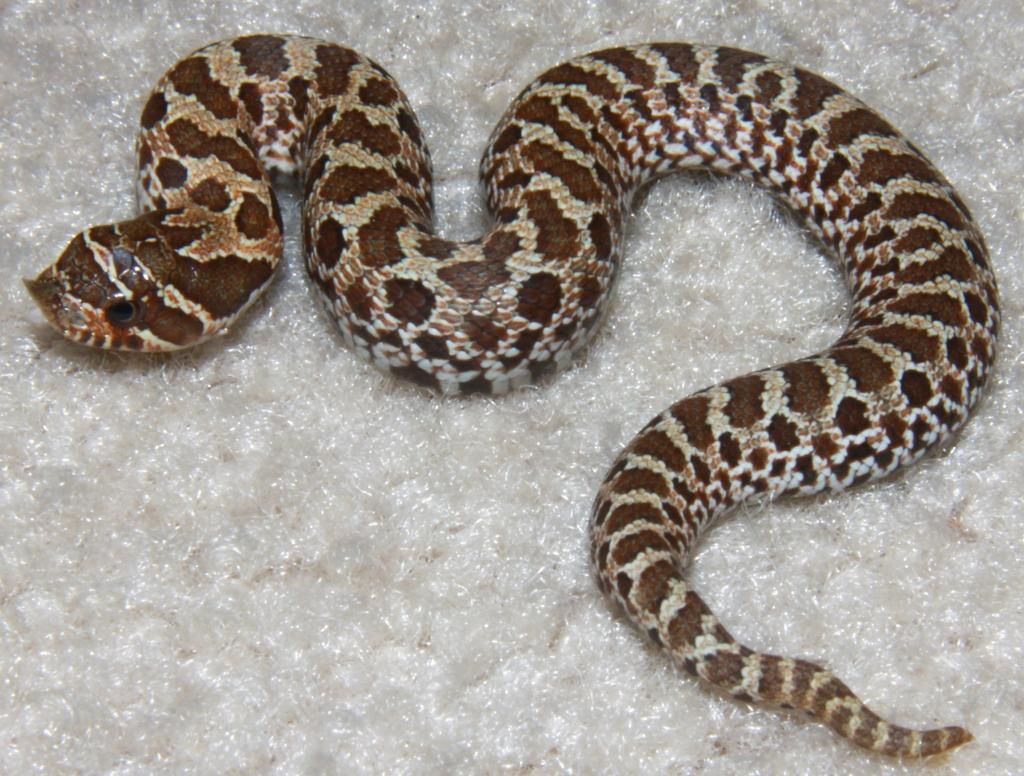 However, there were a few eggs that were late to pip, due to my impatience I carefully opened them and I was extremely surprised to find an Amelanistic Het Axanthic!






Unfortunately, it wasn't an Anaconda, but at least I proved both the parents to be 100% het Amel!



After realizing that both parents were 100% het Amel, I was so happy that I proved them out! But then I started thinking how unlucky I've been; now knowing both parents are Het Amel.
Statistically speaking I should have had approximately 3 Amels and one should have been an Amel Anaconda. If you factor in the previous clutch (5), I should have had 4 Amels with two Amel Condas….but this is why I love to label statistics "fuzzy math"



Statistical methods are an important tool to help understand and predict outcomes, but sometimes you get lucky…and other times you don't…either way there are no guarantees!

At least the Anaconda genes did try and make up for my bad luck in the first clutch, I ended up with 7.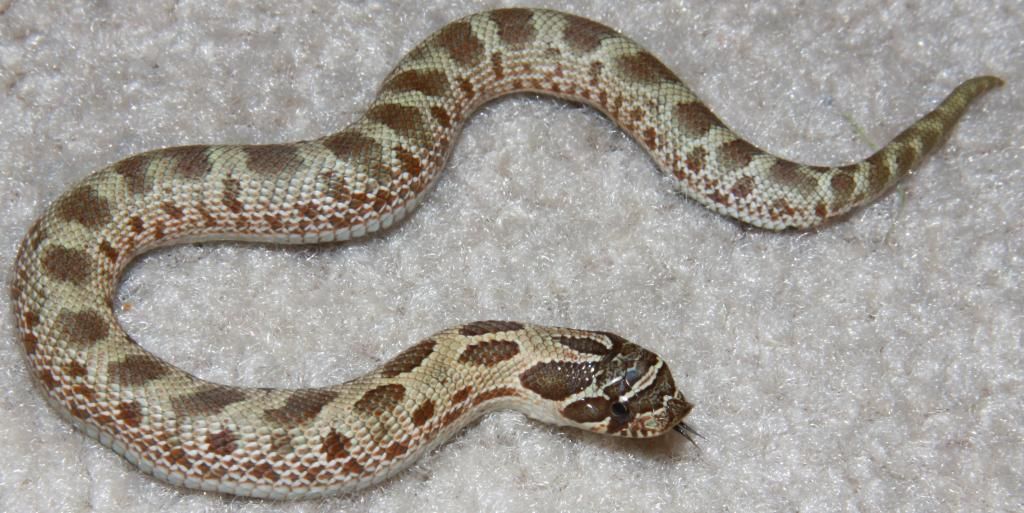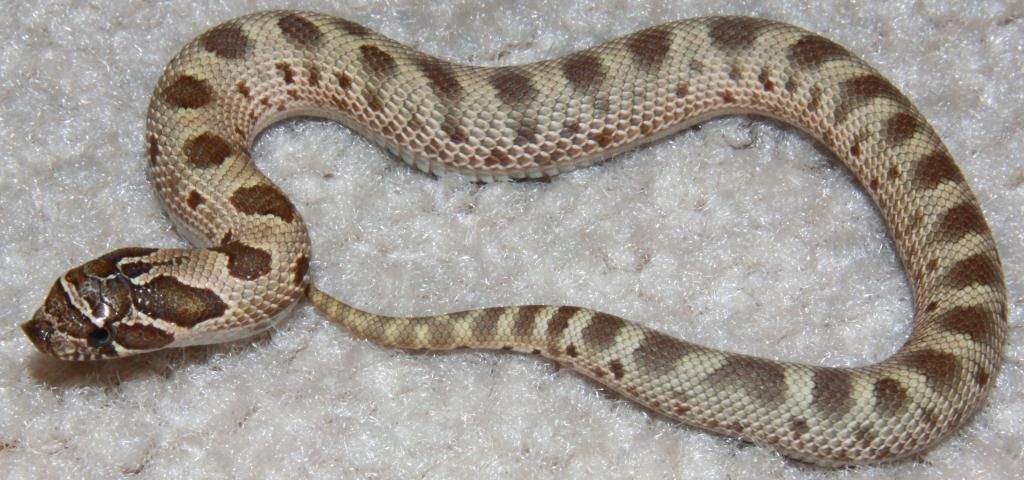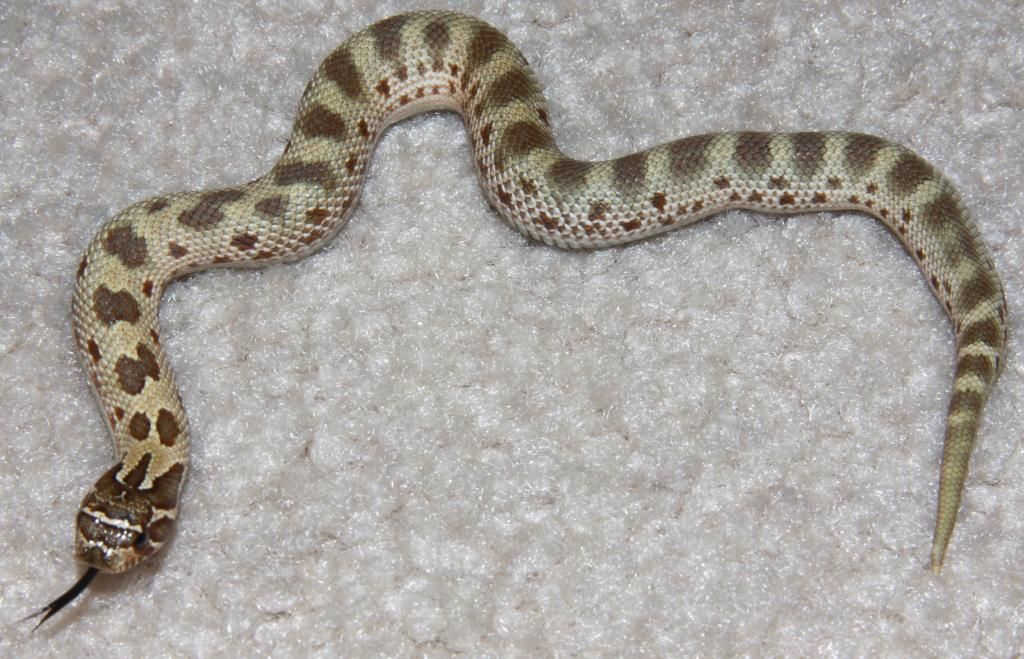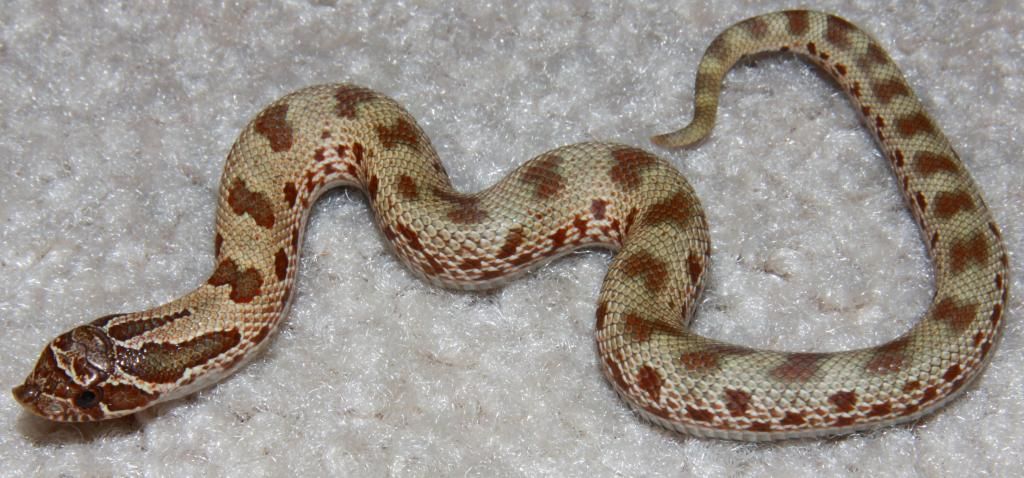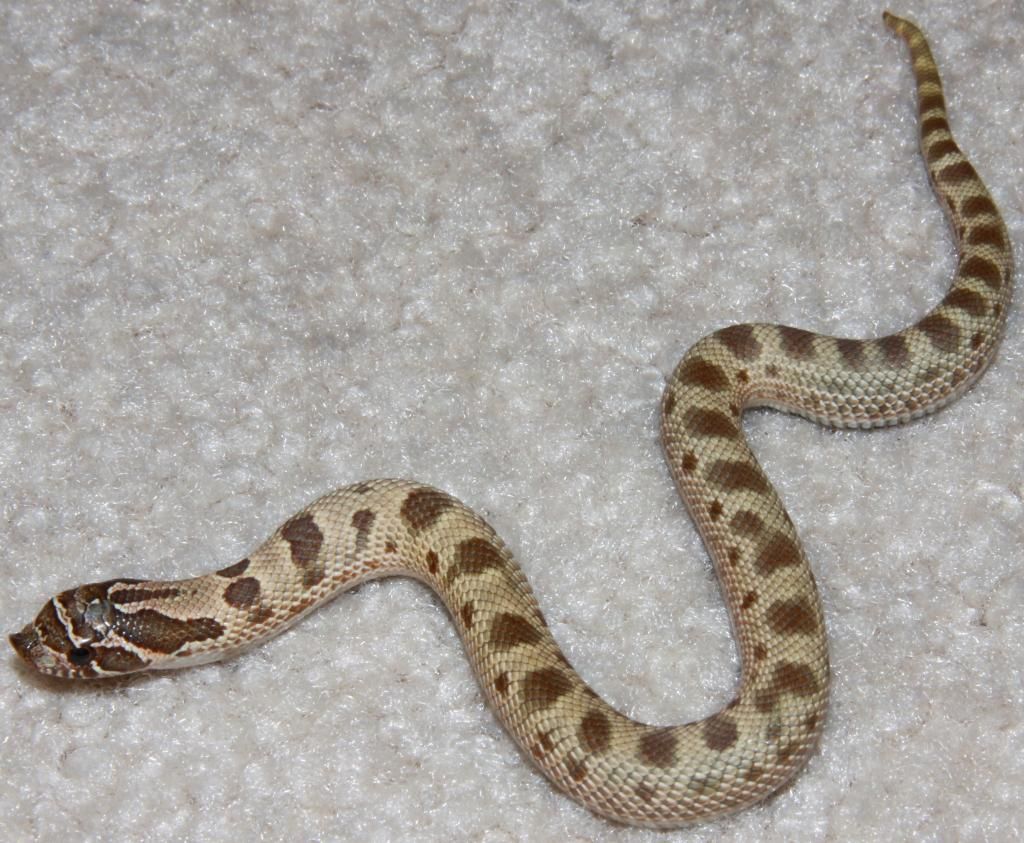 When they first came out all the Condas looked almost exactly alike, but after their first shed they all have taken on their own unique coloration. Also, the Condas were noticeably greener dorsally than the normal clutch mates, not sure what's going on but I really like the green color with the red highlights on the sides



I'm already excited for next year…and maybe with some guidance from my friends, I might even produce more hogs later this fall.

Hope you all enjoyed the photographs,
Rusty

---
[ Reply To This Message ] [ Subscribe to this Thread ] [ Show Entire Thread ]