Posted by: rainbowsrus at Sat Aug 31 17:53:17 2013 [ Report Abuse ] [ Email Message ] [ Show All Posts by rainbowsrus ]


This is the story of Houdini and his 14 closest friends. On the morning of 08/31/2013 around 7am I check on my gravid girls and noticed a baby hanging out in the corner of Olive Oyl's cage.



Cool I thought, she dropped her litter. I opened the cage and found one lone Anery male baby out on the prowl and mom in the nest/hide box. Only a little bit of umbilical blood trail to be found. No egg sack, no slime pile, no brothers and sisters. It was like he escaped the ovary with little to no evidence. Remember, he's not just outside mom but cruising the cage. Fast forward a couple hours to 9 am and mom delivers the rest of the litter in the nest box. All those babies were normal hanging out in the sack newborns.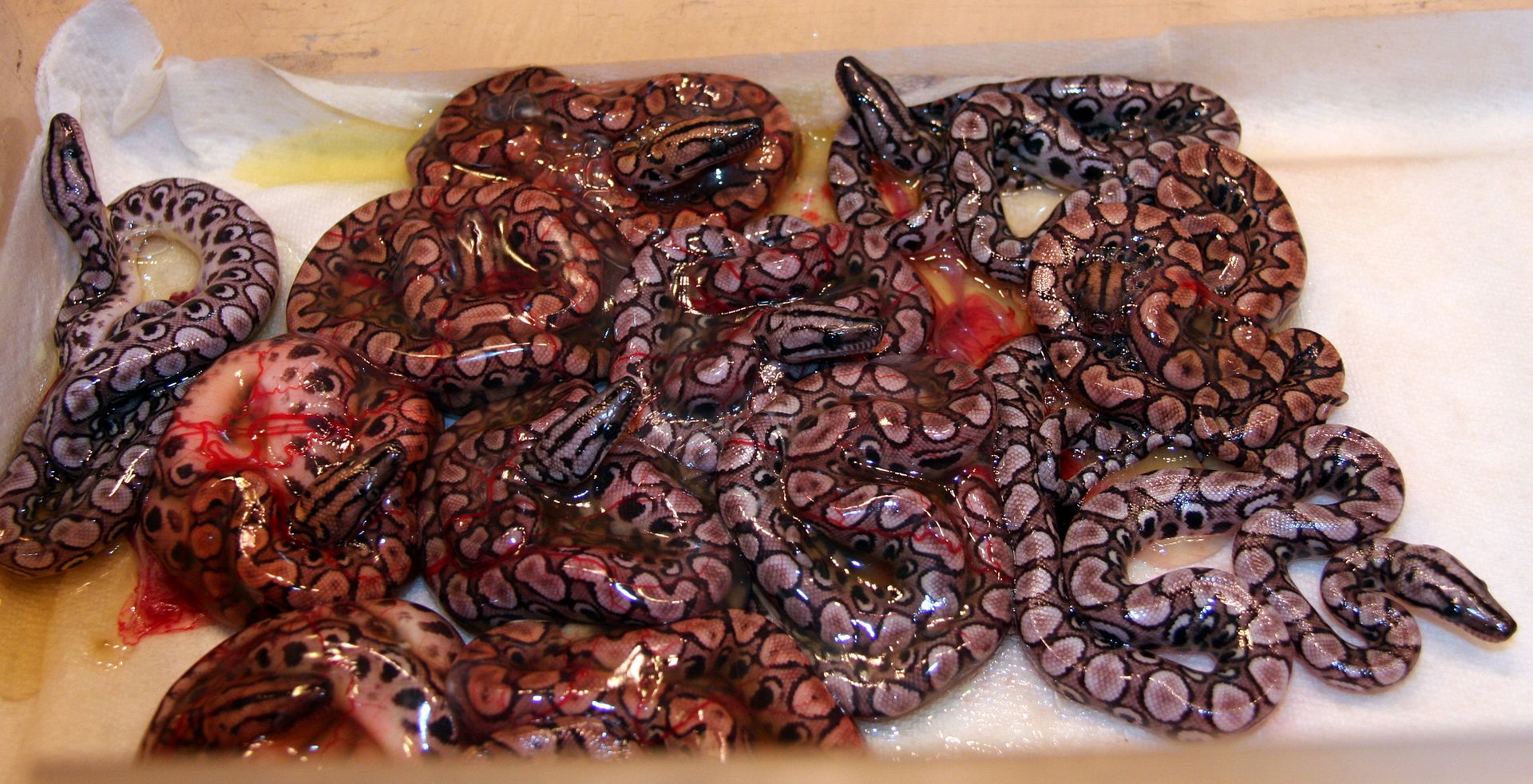 By 11 two had left the nest box but most were still chilling in the communal pile. At 4PM this afternoon there were still a half dozen in the nest, 4 of which still in their individual egg sacks.

Total of 9 Anery and 6 het Anery.




Houdini is already already in his own individual tub. I think I'll keep him.




This is the first time I have found a single baby born ahead of it's litter mates like this.
-----
Thanks,


Dave Colling


www.rainbows-r-us-reptiles.com



0.1 Wife (WC and still very fiesty)
0.2 kids (CBB, a big part of our selective breeding program)

LOL, to many snakes to list, last count (02/01/2010):
42.61 BRB
27.40 BCI
And those are only the breeders



lots.lots.lots feeder mice and rats



---
[ Reply To This Message ] [ Subscribe to this Thread ] [ Show Entire Thread ]