Posted by: FR at Fri Mar 27 09:00:07 2015 [ Report Abuse ] [ Email Message ] [ Show All Posts by FR ]


Hi Jon, First, I love those subox, I was there the night the first albino was collected. I have seen them way into mexico as well.
Thanks for the pics, I do understand the variation, which is what I question(I question everything) As a newbie, its odd to me. Most of my hognose work is in the field. In the field, there are normal individuals that for all intent and purpose are axanthic. I understand I could easily breed them to eachother a couple of generations and express Axanthic looking animals. But they would not be true genetic(recessive) axanthics.
I am asking because I am attempting to understand how this hognose stuff is used in the trade(not nature)
I have found yellow hogs, and finally kept one. They are actually less common then axanthics. The one I kept is a female and I raised her from aa neonate. I do have a really lite male that is kind of yellowish/tan ish, as well, that will be one of my pairings this year. Hopefully I find a male. I did find one, but did not keep it.
As far as I understand it, the use of co dom and polygenic is sort of overlapping. I guess it would be better if I knew how those co dom axanthics were developed.
Lets say, I breed my yellow to that tan ish male. Normally what occurs is a blending, with extremes that normally exceed both the parents. I then take the yellow extremes out of a few clutchs and within a couple generations, I would have extreme yellow co doms that when bred together produce supers(what ever that would be)
The point is, these line bred animals would perform like co doms, Or what I am told is the definition of co dom. Maybe what I need to ask is what is, polygenic?
Anyway, got to hit the bush. Going to see if this wet year had any effect on hogs in the field.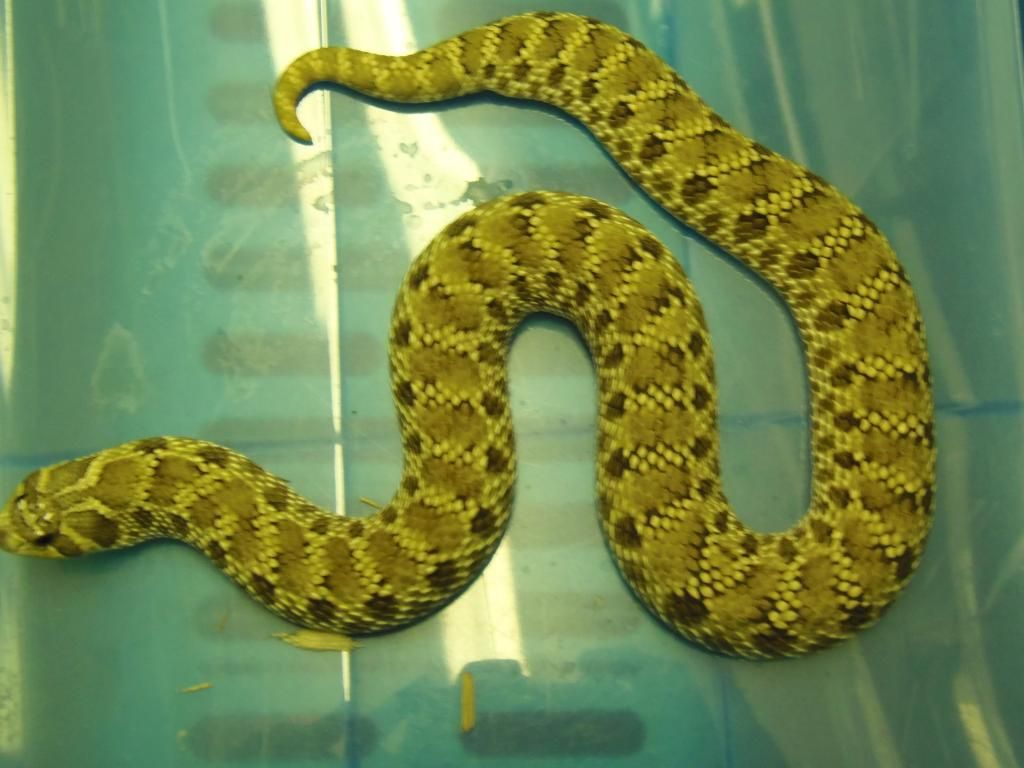 ---
[ Reply To This Message ] [ Subscribe to this Thread ] [ Show Entire Thread ]