Posted by: hisgirl93 at Mon May 2 14:50:38 2005 [ Report Abuse ] [ Email Message ] [ Show All Posts by hisgirl93 ]


(Whoa the board has livened up since kitten season started huh?)

Well one of my foster kittens died two days ago. He was fine in the morning but I came home from shopping and found one kitten throwing up and the other one passed out. They have some kind of intestinal bug and are on two different kinds of antibiotics. The little grey and white one (Joey) died in my arms and my husband buried him in the backyard. It was heartbreaking as he was very uncomfortable towards the end and I had to carry his body wrapped in a towel with me when we took the rest of them to the emergency vet.

I have been giving the others fluid subcutaneously (just under the skin by their shoulder blades) and I think that is what saved their lives. Especially Rosie, the little white female. Here is a pic of her, and of her with her mama Lily: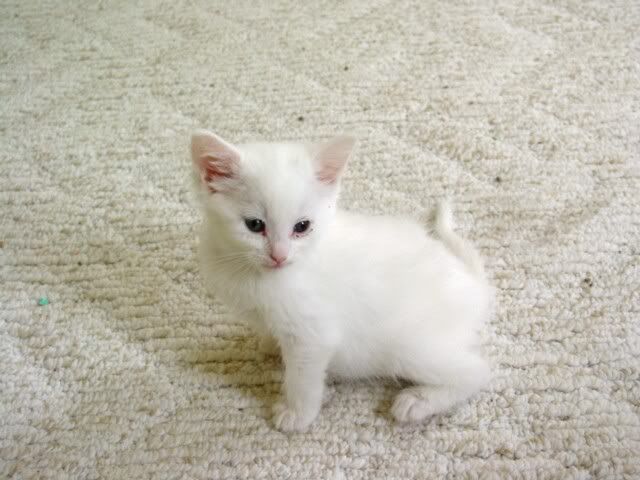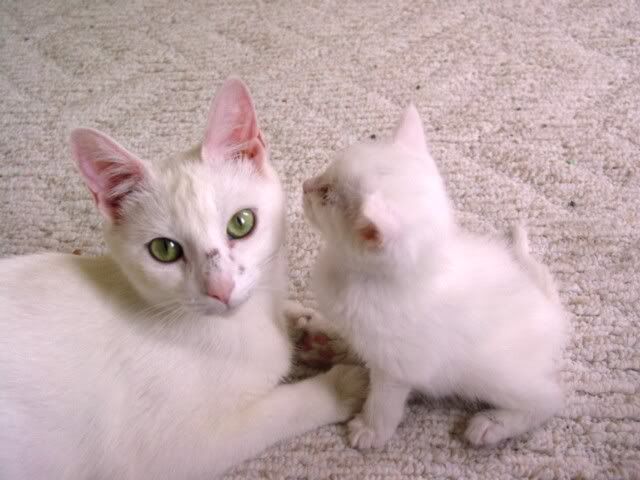 Hope your furbabies are all doing well. The other litter of younger kittens seems to be doing great. They are all on antibiotics now too as a precaution. I am becoming an expert at squirting pink stuff down their throats!

---
[ Reply To This Message ] [ Subscribe to this Thread ] [ Show Entire Thread ]