Posted by: kblumenthal at Sun Jul 8 21:41:50 2007 [ Email Message ] [ Show All Posts by kblumenthal ]


Wow, this has been one heck of a year for boas! A lot of great new morphs (I'm really digging that Paraglow, and now a super version of an Aztec - wow!), and some great litters that are absolutely incredible - congrats to all (and best of luck to those that still have babies in the oven)!

My other female DH Sharp Snow from Ryan Horsch (R&R Boas) finally had her litter today (bred by a DH Sharp Snow). She went 134 days from her second ovulation date - yes, 134 days - it was one VERY LONG wait! She didn't give me a POS, so I had to go off of her ovulation date. She did shed though - 40 days after her second ovulation.

She ended up having 1 Sharp Snow, 1 Albino 66% poss. Het Anery, 2 Anerys 66% poss. Het Albino, 3 Normals 66% poss. DH Sharp Snow, 1 stillborn Albino, and 5 slugs. It was a small litter, but she is doing fine and did great through the whole process. Enjoy the pics, and I'll be sure to post more pics after they've shed.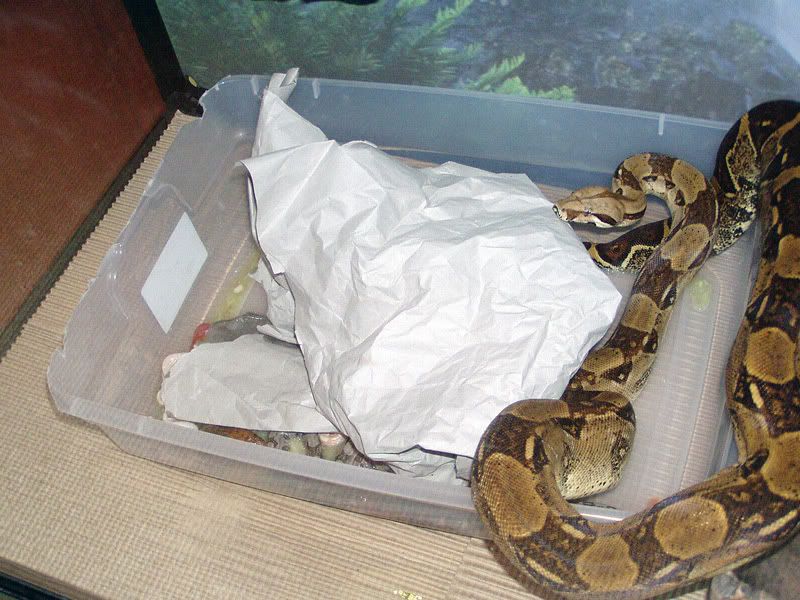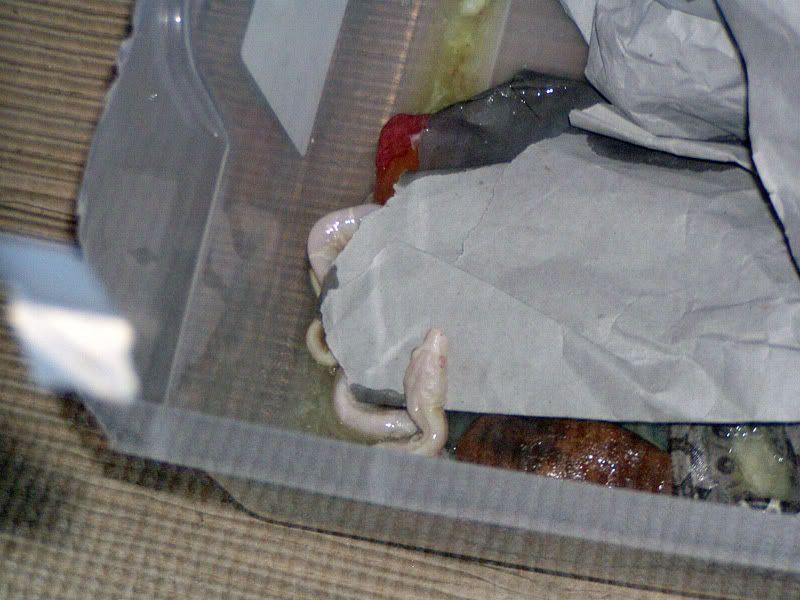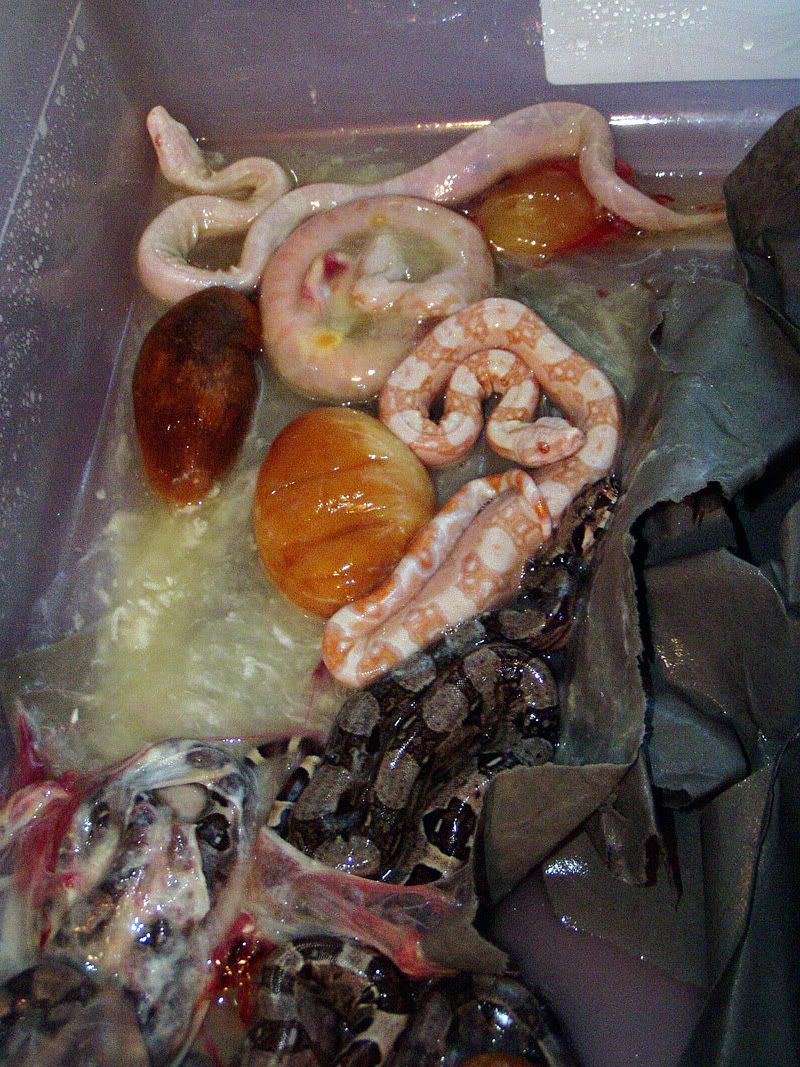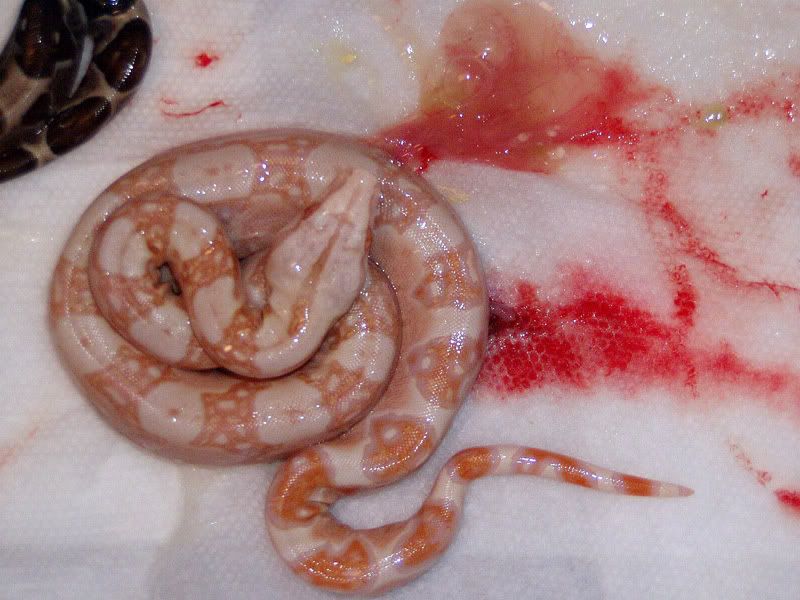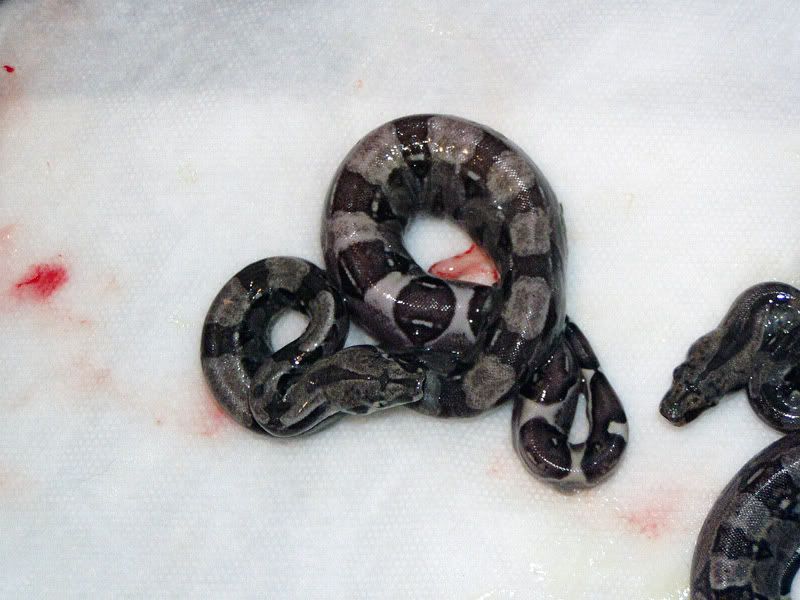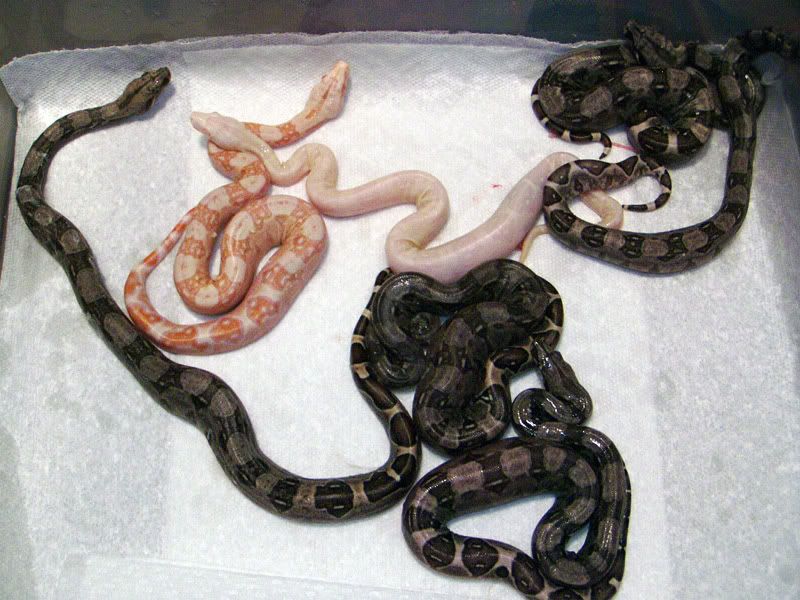 Thanks,

-----
Kevin Blumenthal
www.blumenboas.com
---