Posted by: Thunder_Dan at Sat Jun 14 00:24:09 2008 [ Report Abuse ] [ Email Message ] [ Show All Posts by Thunder_Dan ]


Well, I had a Taiwan Beauty snake a couple years ago (RIP) and just recently bought a Blue Beauty. Off the bat, one difference I've noticed is that the Taiwan Beauty had a body that was much more circular - round if you took a cross section. My VBB has a cross section (if you could get one) that seems like a tall loaf of bread.

This may be their individual personalities, but my Taiwan Beauty was less nervous when I picked him up. My VBB is very twitchy and nervous. It could be that I just got her, but I don't recall the Taiwan being as nervous when I first got him either.

For both, BEAUTY is very appropo.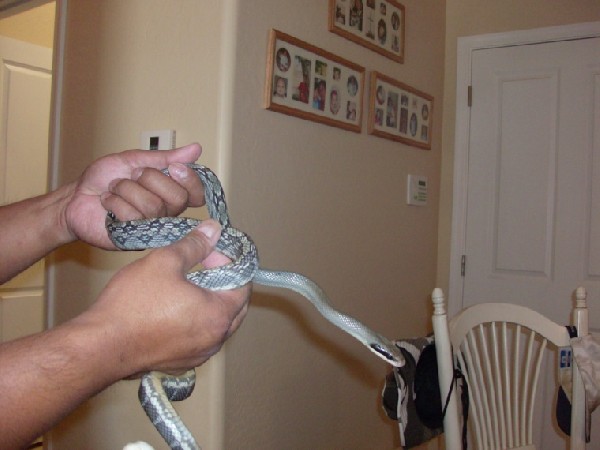 -----
0.1 Blotched King Snake - Relena
1.0 Amelanistic Corn Snake - Peek-a-Boo
1.0 Snow Corn - Hiro
1.0 Albino Bull X Albino Pine - Sven
0.0.1 Western Coachwhip - REALLY RED!
0.1 Vietnamese Blue Beauty - Kokoro (Heart)
1.0 Bearded Dragon - King Kamehameha
---
[ Reply To This Message ] [ Subscribe to this Thread ] [ Show Entire Thread ]