Posted by: ALT at Sun Mar 6 12:41:19 2011 [ Report Abuse ] [ Email Message ] [ Show All Posts by ALT ]


Been quiet in here, so I figured I'd share some photos I took messing around with my fancy-schmancy new iphone camera. I've been a steadfast hold-out on mobile phone technology for years, avoiding the flip phones, phones with cameras, anything that would break when dropped, require charging more than once a week etc. But holy crap this thing is fun!

Anyway, the little monsters came from Joe Bernardo last fall. We're still having disagreements over the whole feeding thing, but I'm hoping as the days get longer and the weather improves they'll turn into proper vacuums. For now, they're getting a thawed pinky once a week whether they want it or not.




A colored-up Cletus.




Natural light Brandine on the herp room floor.

I only give my herps names that earn them (have personality)...or ones I use heavily in outreach with kids. Kids always ask what their name is and seem to have a hard time wrapping their little brains around why a 'pet' wouldn't get named.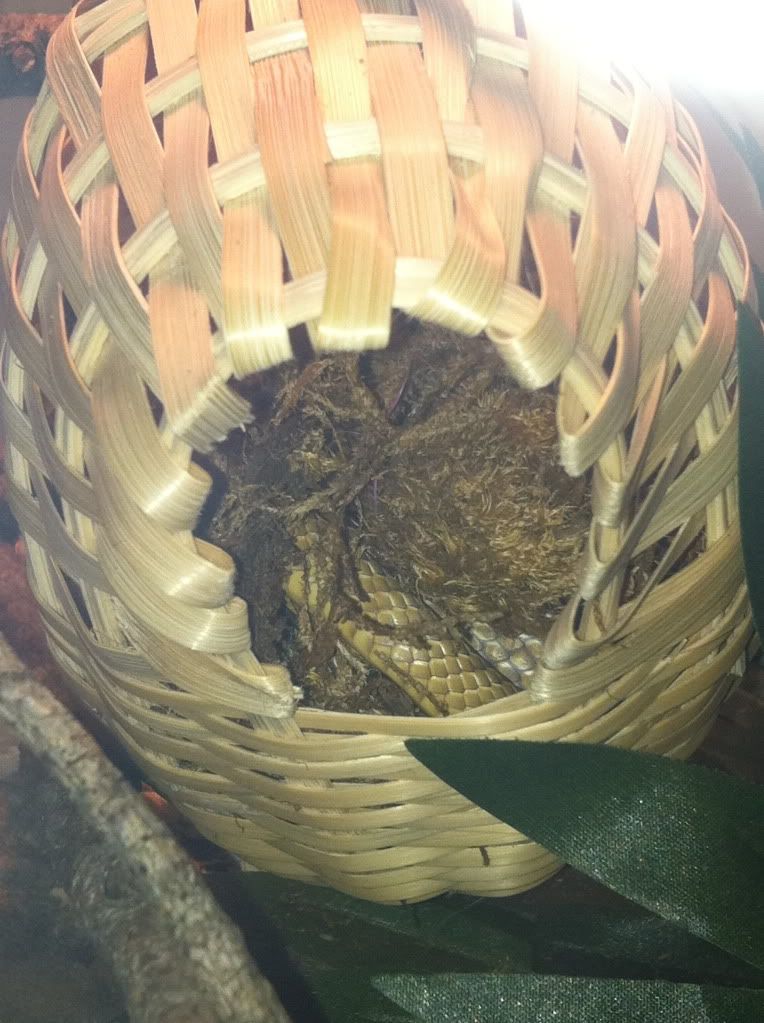 A while ago I gave them these wicker finch nests in the branches right below their basking lights so they could have a nice hot secure hide. Finally caught one using it yesterday!

Who else has seen coachwhips with 4 prefrontal scales? This has me intrigued a bit since every photo I've seen aside from Joe's lines have only 2...
---
[ Reply To This Message ] [ Subscribe to this Thread ] [ Show Entire Thread ]