Posted by: Mark M at Wed Apr 27 00:49:43 2011 [ Report Abuse ] [ Email Message ] [ Show All Posts by Mark M ]


I normally dont post every tradgedy that happens (thank goodness it doesn't happen much), but this one I will because I think we all can learn something from it.
This evening, two weeks after my normal spring introduction of my female lewisi "Baby" to my male, I spotted a lot of blood on the kennel floor. I looked in the hide box and in horror saw my female hiding in a small half pipe in the hide box with her guts hanging out and and chunks of viceral fat lying on the floor. She had been attacked by my male after 16 years of being together every summer. I scoop her up holding my hand underneath her so her guts wouldn't fall out, put her in a plastic rubbermaid tub, sprayed saline solution on her guts and rushed her to the 24 hour vet. Luckily there was someone on staff that has some reptile experience. Since this female is my favorite and greets me in my office and "appears" to like me also? I decided to drop the big bucks and have surgery although I was told there is a 50/50 chance she would make it.
The vet called me around 10 pm tonight and said all her organs seem to be intact and had some eggs developing but none were ruptured. All the stuff hanging out was viceral fat, so the mangled fat was cut out, cavity was cleaned, and she was sewed up. If she makes it through the night being on an IV drip and antibiotics, she can come home tomorrow with hopes that an infection wont happen, and infection is the biggest fear at this point.
I hope this information is helpful to someone in the future, but am not sure what the lesson learned is?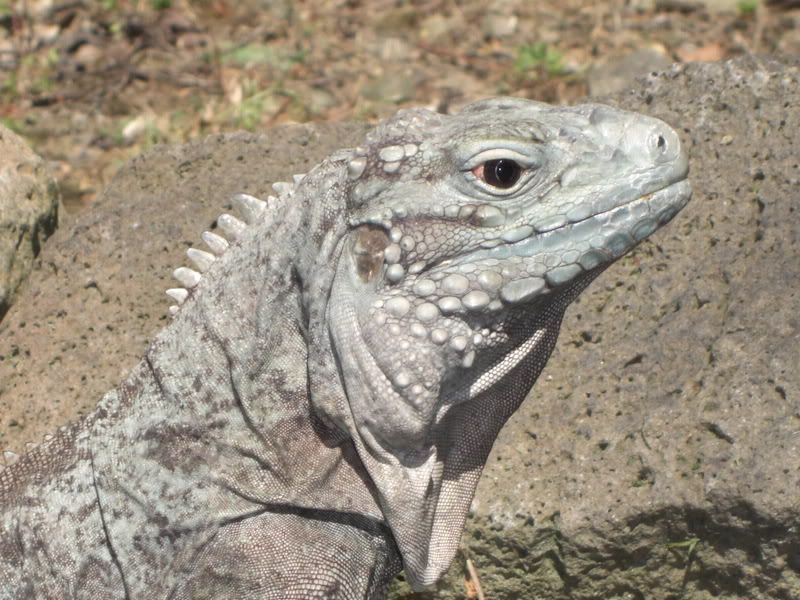 ---
[ Reply To This Message ] [ Subscribe to this Thread ] [ Show Entire Thread ]