Posted by: DMong at Fri Jun 29 12:33:57 2012 [ Report Abuse ] [ Email Message ] [ Show All Posts by DMong ]


Hi Alex,........

Well, I didn't breed them this season, but I certainly will next year. I'm glad you find these snakes very interesting as well.

Here is one of the wild-caught locality females Jim bred the original morph with back in 2008. (photo by Jim Godfrey)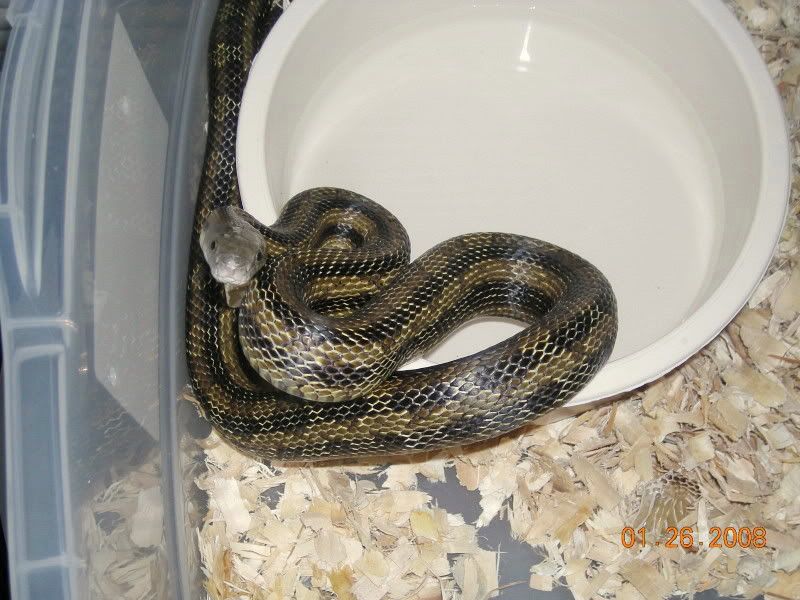 a very light phase individual that looks like an amel that also has pink eyes. This is a very old pic shortly after I first acquired them.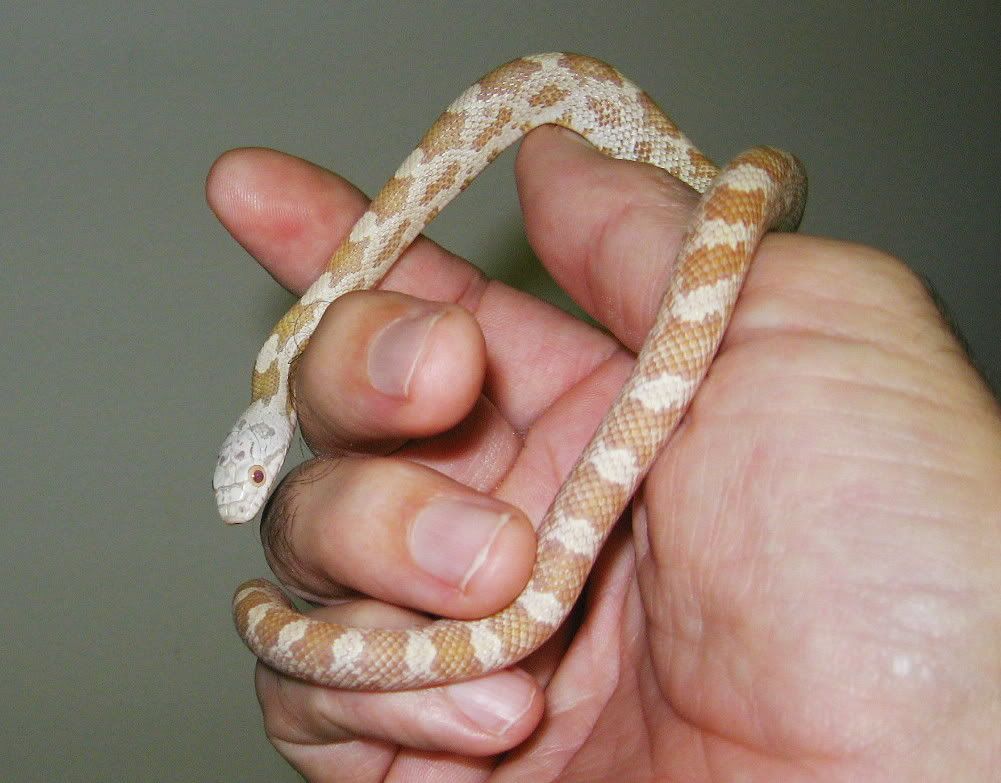 Here is a fairly recent shot of him.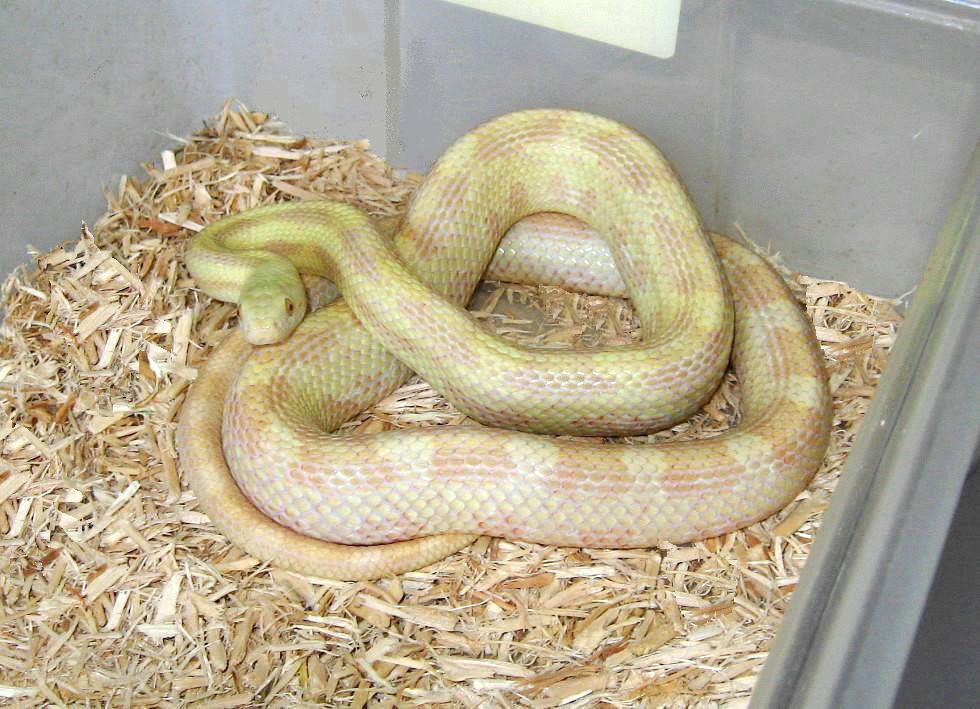 Here is a pic of the darker morph female shortly after I got her as well. Note the darker tan/brown coloration and what appear to be solid BLACK pupils. They might even be black here and they gradually underwent an ontogenetic change to the deep ruby/red.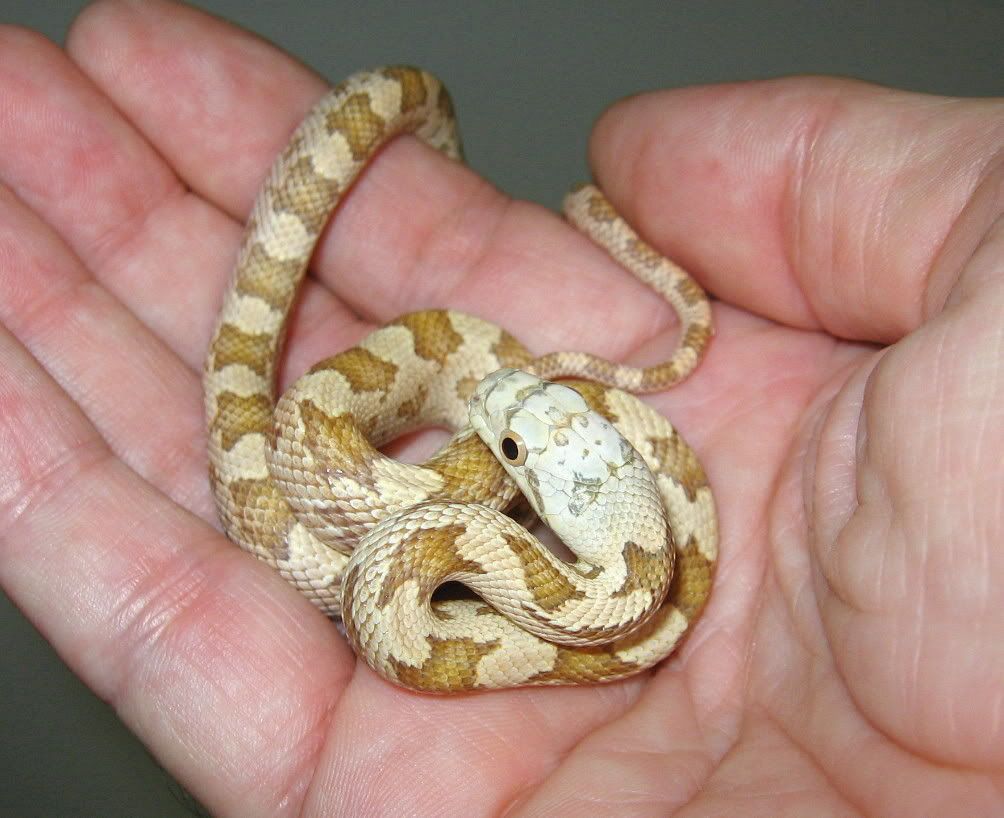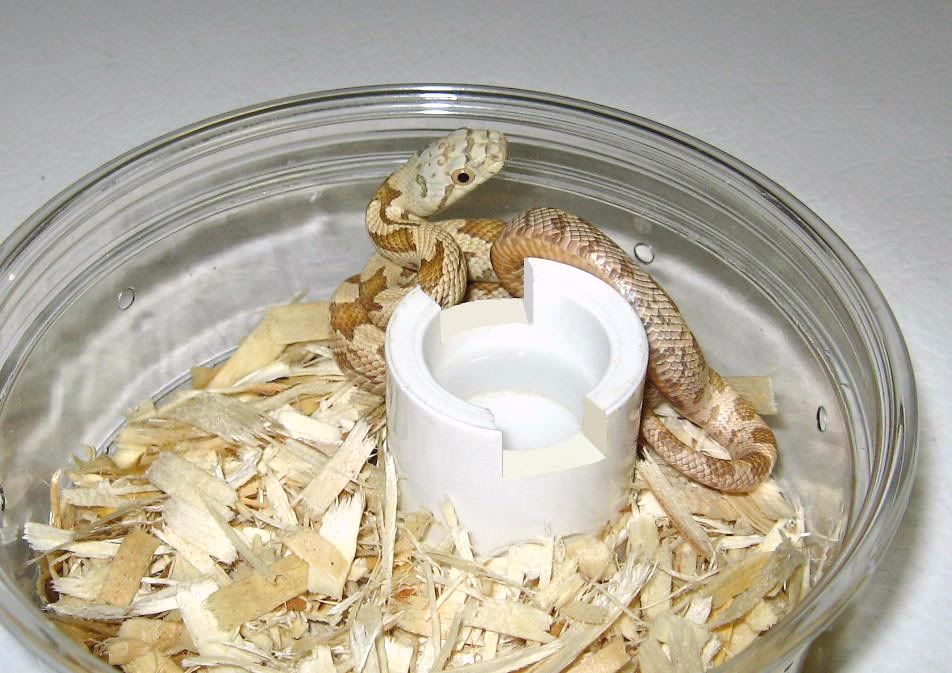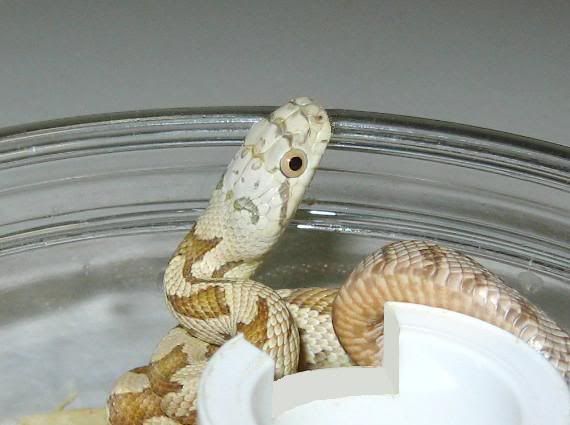 later on I was surprised to find out that the eye coloration became a bit lighter and discovered that they were actually a deep ruby/red coloration.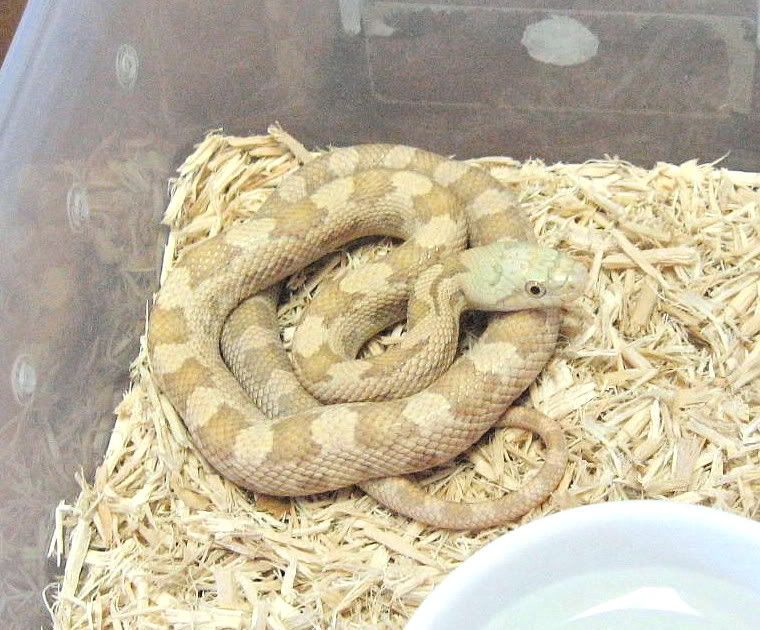 I wish the snakes head was turned a bit more to open the iris more. It would clearly depict that her eyes are not black at all, but very deep red. I think these snakes are probably tyrosinase-positive albinos rather than hypos. They certainly aren't amelanistic (t-negative).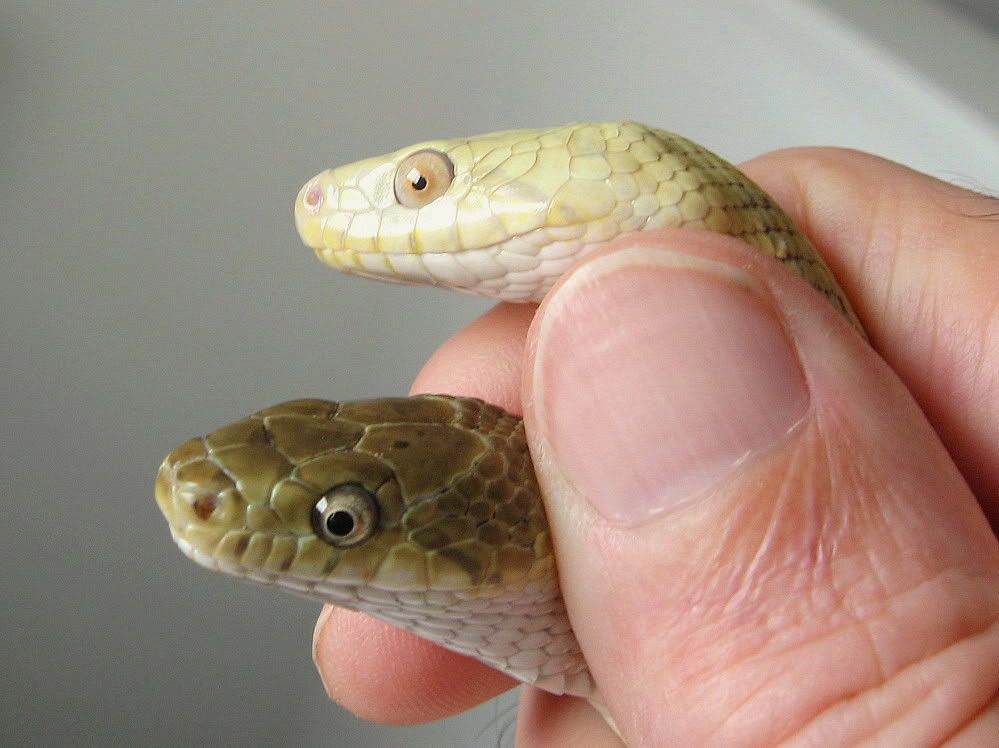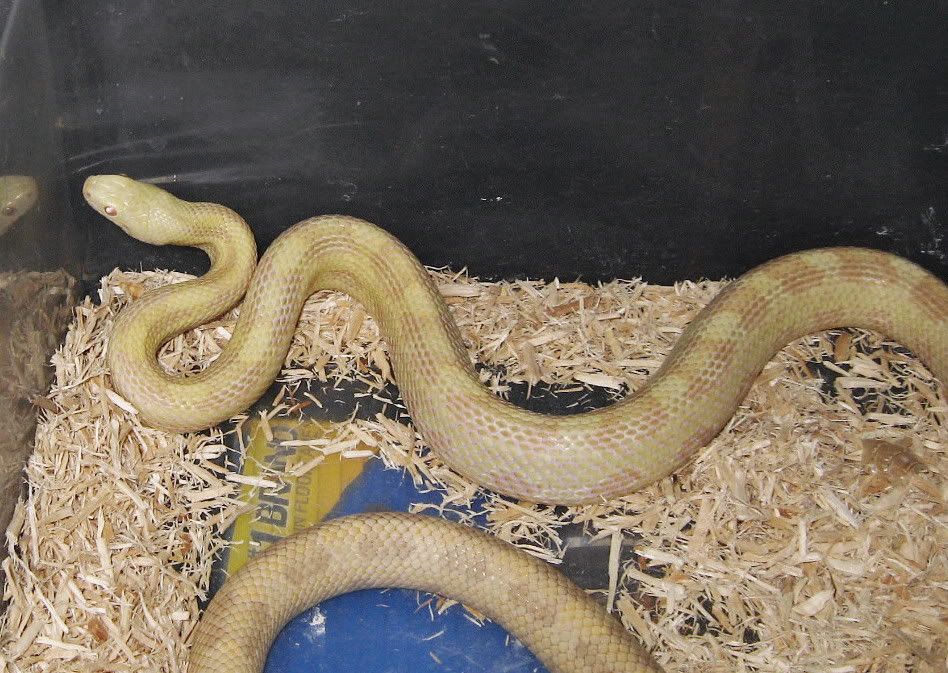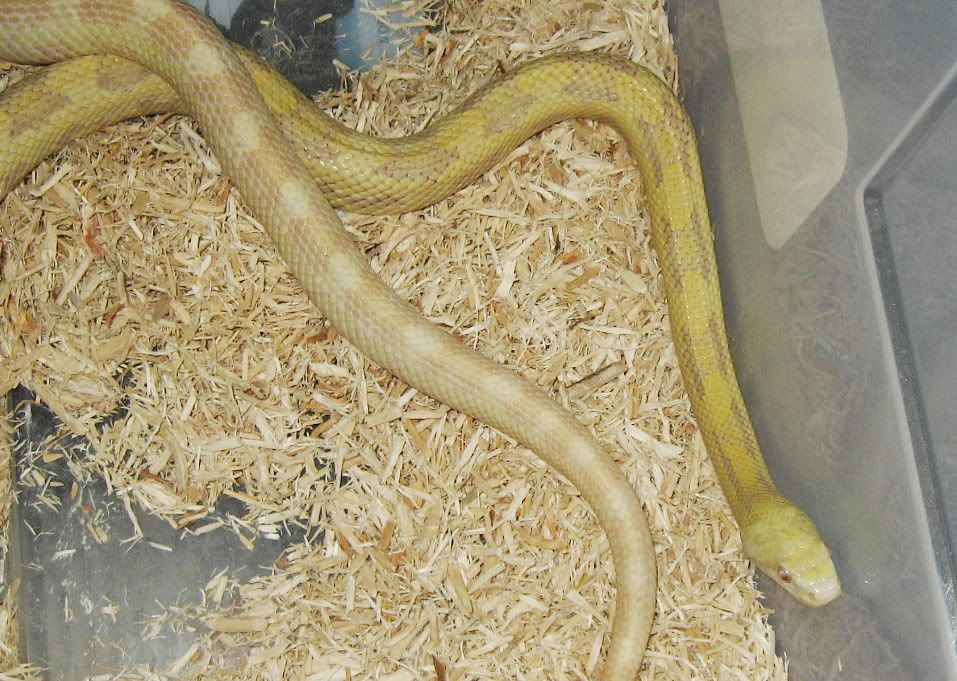 Here is a pic taken a while back of one of the normal phenotype hets. I really like the coloration of this one a lot!!..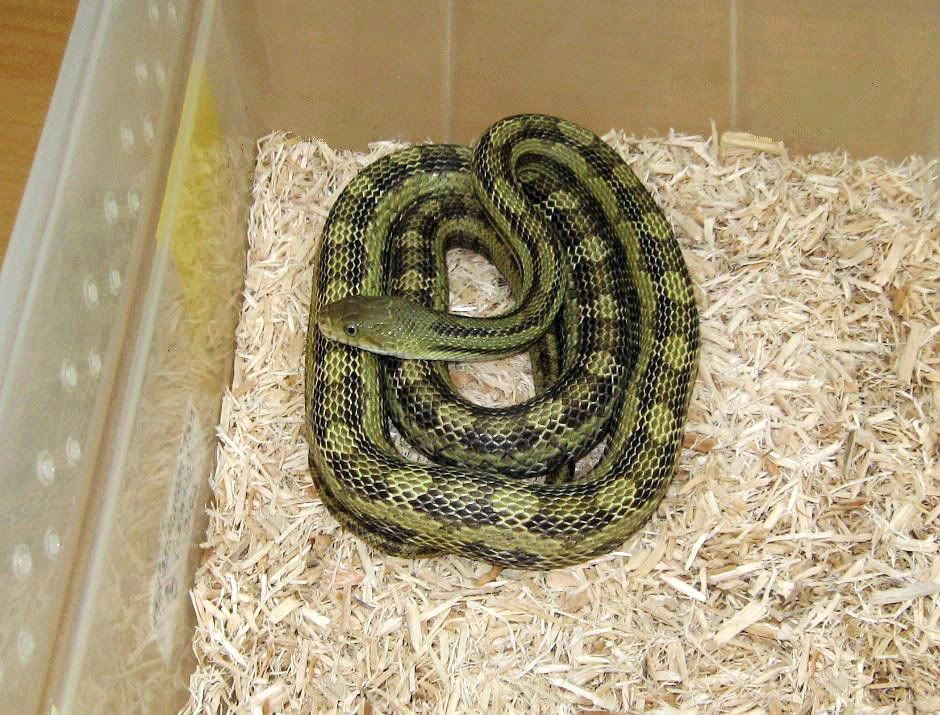 cheers, ~Doug



-----
"a snake in the grass is a GOOD thing"



serpentinespecialties.webs.com
---
[ Reply To This Message ] [ Subscribe to this Thread ] [ Show Entire Thread ]