Posted by: Zach_MexMilk at Wed May 1 13:32:08 2013 [ Report Abuse ] [ Email Message ] [ Show All Posts by Zach_MexMilk ]


It has been really hot here in the San Francisco Bay Area (well, hot for us NorCal people), with some days hitting the low 80s. I have been stuck inside an office, in front of a computer, all day and really needed to see some green grass, smell that earthy air, and just get away from the City (as well as escape this horrible depression that has come over me recently). When one of my best friends texted me earlier today stating that he wanted to hit the field(outdoorsy guy, but never was too keen into herping), I opted to try out luck at road crusing.

Driving past prime herp habitat, I was able to convince my pal to help me lay down some boards, as it was still fairly light out. Emptying my trunk of the old pieces of wood (and countless spider eggs....ugh), we got back into the car and continued on.

No more than 5 minutes later I spot a shiny piece of rope moving off the asphalt....

SNAKE!

I pull off to the side and jump out, frantically searching for what could have been anything....

Well, it wasn't just anything...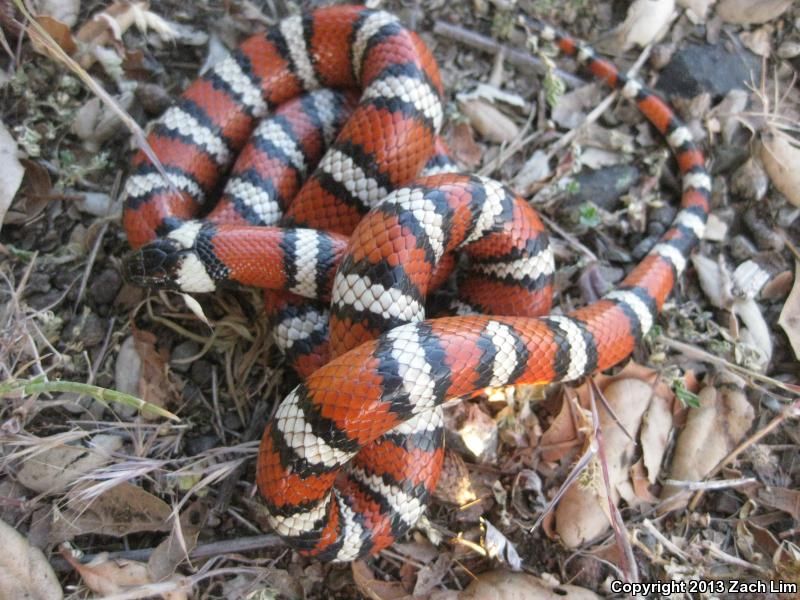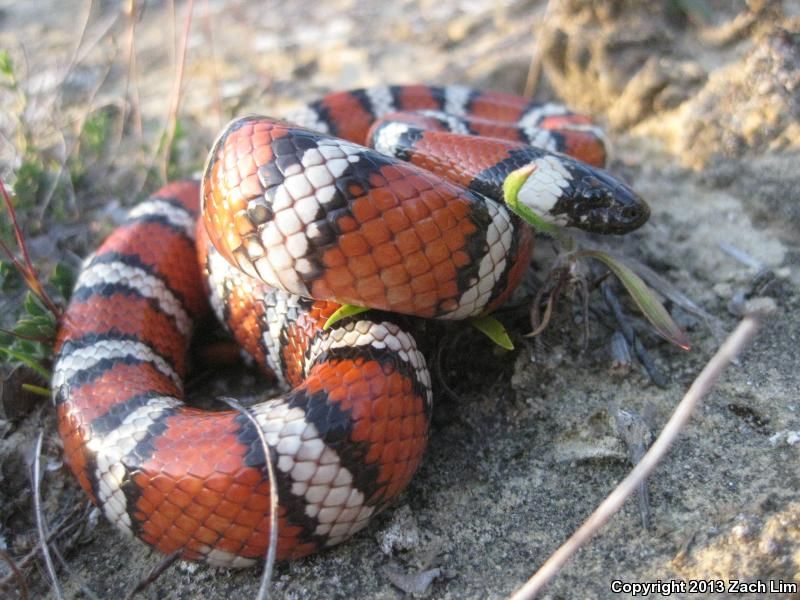 Yup....a fully confluent, adult Coast Mountain Kingsnake (L.zonata multifasciata). My favorite North American snake.

Needless to say, I was beyond thrilled. Amongst all the cuss words and "Z dancing" I did, I managed some pretty horrible pictures (see above for the only two post-able ones).

What an evening.


---
[ Reply To This Message ] [ Subscribe to this Thread ] [ Show Entire Thread ]