Posted by: FR at Wed Jun 5 09:54:41 2013 [ Report Abuse ] [ Email Message ] [ Show All Posts by FR ]


First, what are the issues that makes you think your monitor needs to be treated?

Heres the HUGE problem. as americans, we are TRAINED to live in a world of treatments and not prevention. Treat this with that, treat that etc, etc etc.

The reality and TRUTH IS, all healthy monitors in nature have parasites. In most cases, they get more, with EVERY MEAL. Every meal.

In nature, monitors will grow up rapidly and strong and reproduce well and regularly, UNLESS something kills them, like predators, cars, more cars and people. hahahahahahahaha true. What is considered normal growth, reproduction, and size, COMES FROM THESE ANIMALS FULL OF PARASITES. Yet in captivity 99% of keepers cannot keep them alive for over a year. And its these keepers that treat them for parasites. As that's about all they know how to do.

Treating for parasites is NOT whats important, learning to provide husbandry that allows the animals immune system to become NORMAL. Then parasites are not a problem.

If your individual is putting on weight, then parasites are NOT the problem. Let the animal be normal. Support its immune system.

What bothers me is, no one asks that question. All they think they know is, treat for parasites.

The hard facts, Over 500,000 monitors with a high percentage being Savs, are imported a year and 99% are dead before the next years imports come in. Most of those Savs are tiny hatched in cages from wild females. They should not DIE.

The problem is very simple, keepers somehow think they KNOW. When in fact, proven by the numbers, they do not know. They need to ask questions, they need to ask the right questions. In this case, to question the answers they read on the internet.

Here on this forum, we have IZI attempting to venture into monitor keeping. And she is reading all manner of stuff. The problem is the stuff shes reading, is just stuff, its neither right or wrong. This is what drives folks crazy.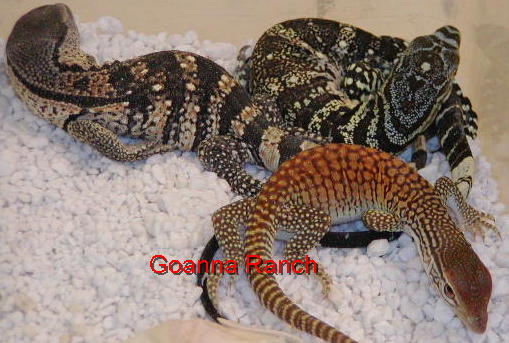 ---
[ Reply To This Message ] [ Subscribe to this Thread ] [ Show Entire Thread ]