Posted by: WRC1228 at Wed Jan 7 13:53:34 2015 [ Report Abuse ] [ Email Message ] [ Show All Posts by WRC1228 ]


"there is no such subspecies as V. albigularis ionidesi."

There most definitely is such thing. As someone who has traveled extensively throughout Africa including Kenya, Tanzania, Mozambique, Namibia and South Africa and personally seen each of these 4 subspecies in their natural habitats - I'll clear up the confusion for you, murrindindi.

FYI, a subspecies is usually defined as fairly permanent and geographically isolated race.




Varanus albigularis angolensis (Angolan White throat)

These have never been introduced to the pet trade and can only be found in Namibia, very north-western Botswana and in southern Angola. If you travel to Namibia, you can see them in Etosha National Park. These are very beautiful when young but as they age they become sort of speckled and lose most all of their pattern. Dark noses and dark ends of tail. You will find no other Albigularis subspecies in these areas.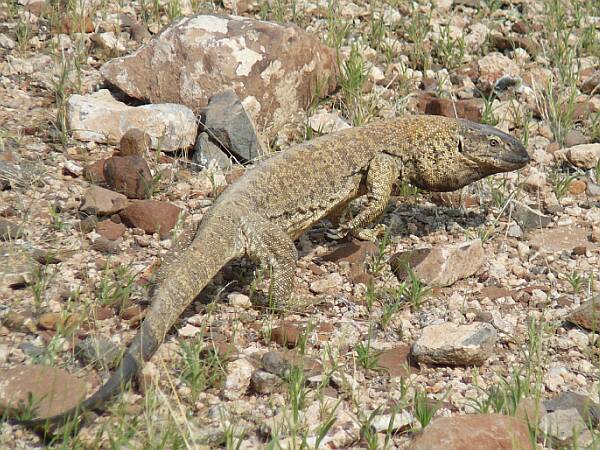 Varanus albigularis microstictus

These are found in and around North Eastern Tanzania, very far eastern Uganda and in Kenya especially around both Tsavo West and Tsavo National Parks. You'll see them in the pet trade.







Varanus albigularis iondesi (commonly called "blackthroat&quot



These are collected and found only in western Tanzania around Ruaha National Park and the surrounding reserves. You will not see any other Albigularis subspecies in those areas. You'll see them in the pet trade.







Varanus albigularis albigularis (commonly "cape" white throat)

Found in South Africa, southern Botswana and Mozambique. You'll see them in the pet trade but not very often.






Each of these 4 subspecies have their own distinct patterns and markings, sizes, habitats, have been permanent as long as anybody has ever known, and have their own geographic territories. In very few areas will you see them actually cross-breeding between subspecies. Hope this helps you.
---
[ Reply To This Message ] [ Subscribe to this Thread ] [ Show Entire Thread ]