Posted by: brewstersmom at Fri Sep 2 10:05:16 2011 [ Report Abuse ] [ Email Message ] [ Show All Posts by brewstersmom ]


Hi All,

Sorry it has been a while since I've posted much.

I had a terrible week and wanted to share with some people that might understand. For those of you that have not met Brewster in person he is a total love bug with people. He doesn't care much for other dogs, but he lives to meet new people and kids. He is awesome with them, even big crowds (we have taken him to festivals, the kids' sporting events, etc.). He used to do therapy work before I had my second human child I would take him to a nursing home the town over to visit all the old folks. We have lots of kids in our fam and we did lots of praise-based training when he was young and he has always loved kids even if they did something not nice to him he never reacted.

So, this is why this story is so troubling. On the first day of school we brought Brewster to the bus stop (we do quite often and he loves it and so do the neighborhood kids). A few kids were petting him and one said matter-of-factly "he just bit me." I said "He did?" I was in shock. He has never bit!!! I apologized and then looked at Brewster--he was still sitting there calm and happy, panting and doing a shiba smile waiting for more pets. I didn't see it happen but the kid said it didn't hurt. I don't know if the kid went to pet him and he turned his head or what, but there was no mark on his hand. There was sort of a pink spot but it was gone by the time he got on the bus. Well, his mom sort of freaked out and went on about how another child of hers was visciously attacked by a big dog when he was small. He needed surgery and everything. I sympathized with her and told her I was so sorry that must have been so scary, etc. Well, she then went on to say to keep Brewster away from her little 3-year old, etc. He wasn't even at the bus stop, Greg was standing back a ways and he was sitting, on leash, on our joint (condo) property when the kids approached without asking. We would have said yes to petting because he is so friendly. But still, if she is so afraid of dogs you would think her kids would be trained to either not go near them or to ask first. In any case, I thought everything was fine. It was a bit embarrassing for the boy. He said he was fine, there was no mark on him by the time he went on the bus it wasn't even pink any more.

I *thought* everything was fine. The next day we went to the bus stop (without Brewster) and she came over with paper and wanted our information. I happily gave her our address, name, phone, name of our vet, etc. I told her he was UTD on shots. After giving all that I inquired about her son's hand and said "there wasn't a mark, right? He didn't break the skin or anything?" and she hesitated and then said "Well, there was a puncture." I asked "a puncture? He didn't break the skin did he" and then she didn't answer me but started to go on about how we might say he has never bitten but she needs to report it to the police to make sure it doesn't happen again after what happened to her other child, etc. She said we would be hearing from her or something like that.

So I went home and then burst out crying thinking they were going to put Brewster down over what wasn't even a bit, honestly. He doesn't even mouth you when playing, I think it might have been bad timing or something (e.g., he turned his head while the boy reached to pet or something weird).

I called the police myself to report it and they had me call the dog officer. I explained to the dog officer that my dog is a small dog and very nice with people. He is well-trained and was sitting on leash when the boy and other children were petting him. We have other witnesses who were there but nobody except the boy saw Brewster bite him. My kids were confused because they were also petting Brew and they didn't see him bite, etc. The dog officer said not to worry, she hadn't reported it, and if she did we had done all we could.

Two hours later the dog officer showed up at my house. She reported a "dog attack" to the police. I was a bit in shock but I invited the guy in. He was SO nice and loved Brewster. Brewster was in his lap and licking his face almost the whole visit. He said they couldn't remember which hand and there was no mark on the boy, but he is required to document it since she reported it. He said the dog was probably playing and got carried away. I explained he wasn't even playing at the time, he was sitting there all happy. That's why I think it was a mistake, etc.

Anyway, Brewster is under quarantine for 10-days. Luckily I did have his rabies shot done even though he gets bad reactions and seizures from it. Had he not had the shot they would have taken him. I'm not sure if they would have destroyed him or held him for 10-days or what. At the end of 10 days we have to pay for a vet visit and certif of good health, and some fines to the town.

We live in a small town and I'm hoping it doesn't say dog attack in the paper. Nobody will want their kids coming over to play if that happens. Also, I'm afraid these people might want to sue us or something. I can empathize with being a protective mom and how people are more important than animals, etc. I cannot, at the same time, justify what she is calling a bite or an attack as such. There wasn't even a bite mark and she called it a "puncture." Uggh. I want to cry.

Please keep good thoughts for Brewster that this all just fizzles away. I know a lot of Shibas do not like strangers or get overwhelmed or nervous with lots of petting. Brew is not like that. He LOVES it. The kids put him in a wagon and pull him around (he jumps right in). They dress him in doll clothes. He gets excited to play with them all. When they were 1 or 2 they'd sit on him to watch tv. Lots of kids come over to play and everyone always says how wonderful he is with children. This one weird fluke of an incident is going to label him vicious.



We've had Brew since he was barely 7-weeks old. He will be 9 on Sept 14.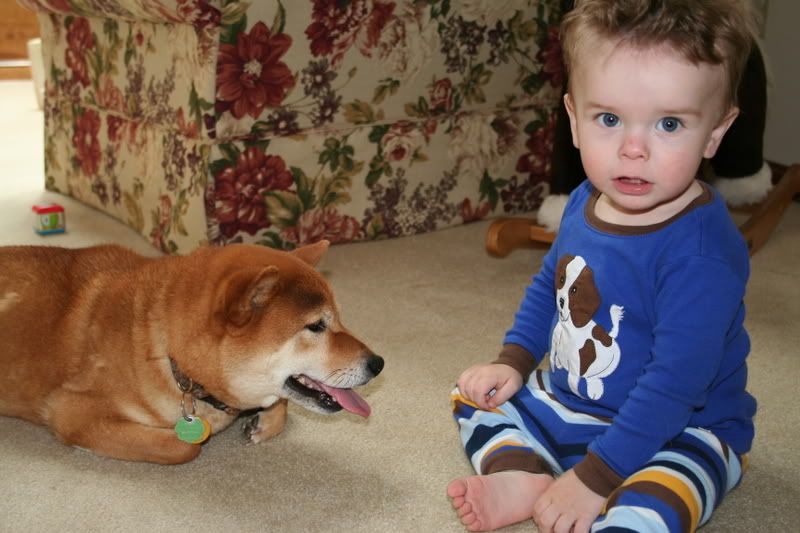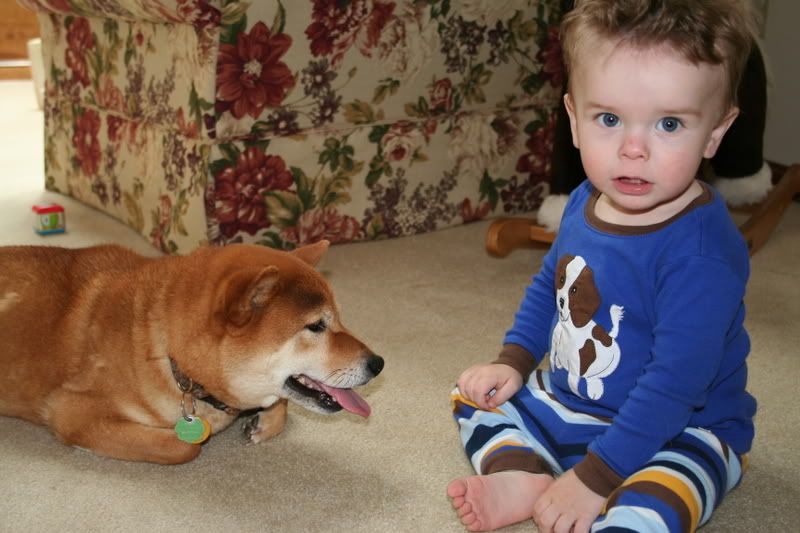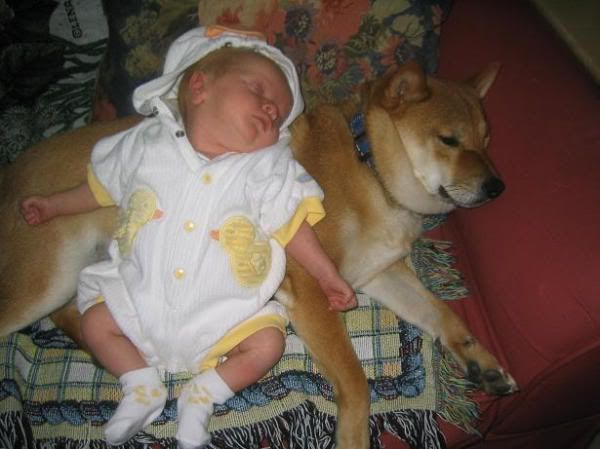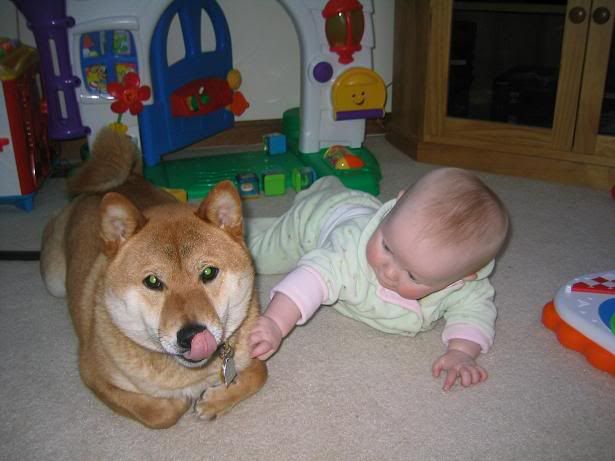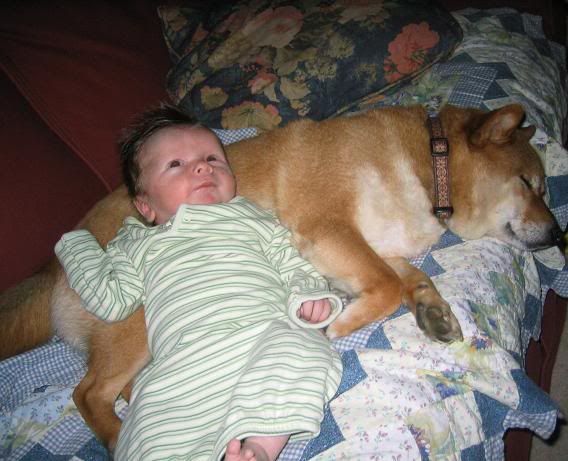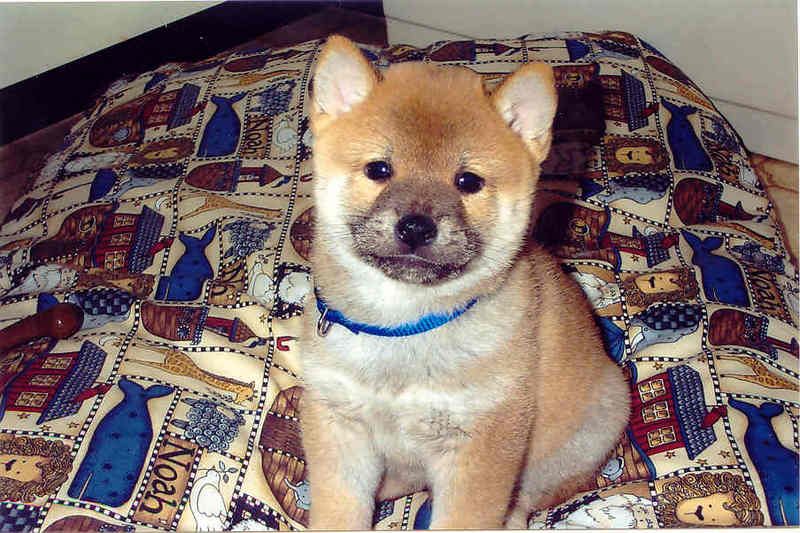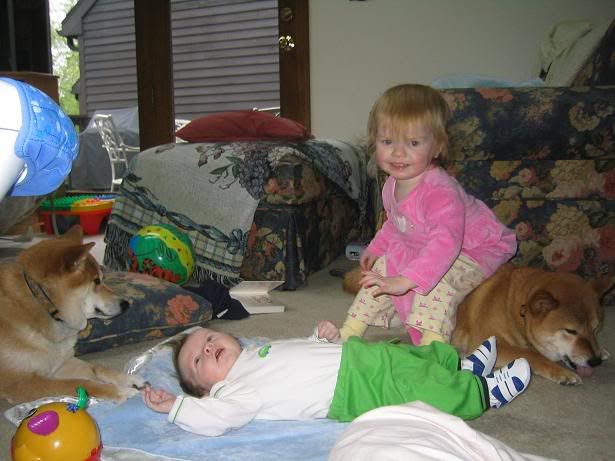 -----


Amanda's Pack: Greg the Husband, Kate the daughter, Liam the son, Brewster the Shiba Inu, Cassie the Torbie & Fenway the Leopard Gecko!
---
[ Reply To This Message ] [ Subscribe to this Thread ] [ Show Entire Thread ]