Posted by: DISCERN at Thu Sep 19 19:34:17 2013 [ Report Abuse ] [ Email Message ] [ Show All Posts by DISCERN ]


Austin,

Unfortunately, there are those in this hobby that contradict themselves by saying:

1) Snakes are individuals.
2) Every snake that is healthy WILL always feed no matter what.

Yes, that last statment is true, but there are many deciding factors as well. That last statement at times contradicts number 1, and also, contradicts certain individuals who stress that what they do is NOT a recipe, but what everyone else does IS a recipe, and how we as keepers need to always think about the snakes, and so forth, and blah, blah, blah.

The hypocrisy reeks thick and bold.

But whatever....

The point is, snakes ARE individuals. The fact that your snake IS eating, but in a different way, is, to me, just fine. He is eating. You are doing something right. You are succeeding!

I have had some snakes switch from eating mice all of their life, to then, only wanting rats, years later. Nothing changed in their husbandry. Nothing. I, of course, looked at what I was doing at first, before I looked at everything else in the equation. I then had to give them what they wanted, not what I wanted.

Friends of mine have had snakes:

Not eat until they left the room.
Not eat until the lights were turned off.
Not eat until nightime.
Not eat anywhere in their cage except in their hide.

And then, most just ate, whenever, wherever.

My biggest bullsnake, will only take a dump inside his hidebox. Each week. Every time. No questions asked. Why does he do that? Something about his thought process makes him think and then decide to do that. HA!! I love it!!

The key thing that is good news is that your snake IS eating. It is just choosing, as an individual, to eat differently than your other hog. This represents that they have minds, they make choices, and they are again, individuals.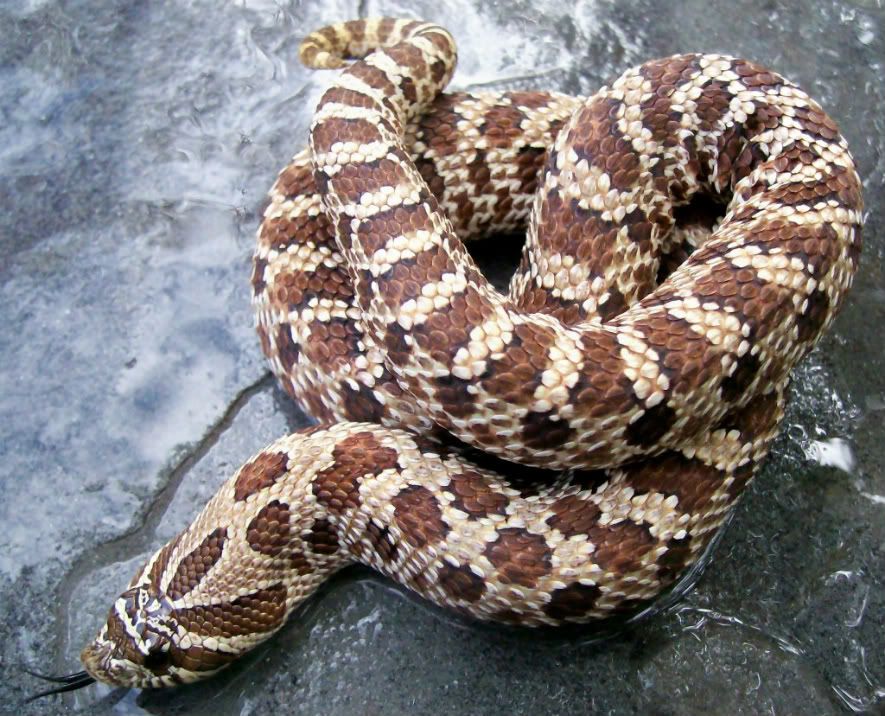 -----
Genesis 1:1
---
[ Reply To This Message ] [ Subscribe to this Thread ] [ Hide Replies ]