Posted by: DogTired at Sun Apr 23 15:56:45 2006 [ Report Abuse ] [ Email Message ] [ Show All Posts by DogTired ]


Hi! I am pretty new to the cat world, but I have a general knowledge of feline behavior. About 2 months ago I found myself suddenly with a new kitten, as her current owner was not caring for her properly. We don't know how old she is, but with her growth in the past 2 months and the size she is now, I am guessing she may be 10-12 months? She looks to be nearly full grown now. She hasn't had her first heat yet, and I am not sure when that is supposed to happen.

I have read the posts regarding litterbox issues, but none of them are exactly what I am going through. Kitty is using her litterbox without an issue. But, every so often she will walk to a corner of a room, sniff a piece of clothing, or a bag, or towel (whatever is there) and she will quickly jump on top of it and "mark" it. She isn't peeing as normal, as it is only a few drops, but the odor of those few drops is horrid! Do female cats mark things? If so, would getting her spayed help with this? She is an indoor only cat, and has only started doing this in the past week. Nothing has changed at all since we've gotten her, and her litterbox is always clean. And, like I said, she pees in the box regularly. Any suggestions or ideas as to why she is doing this, and how to stop it??

Thanks!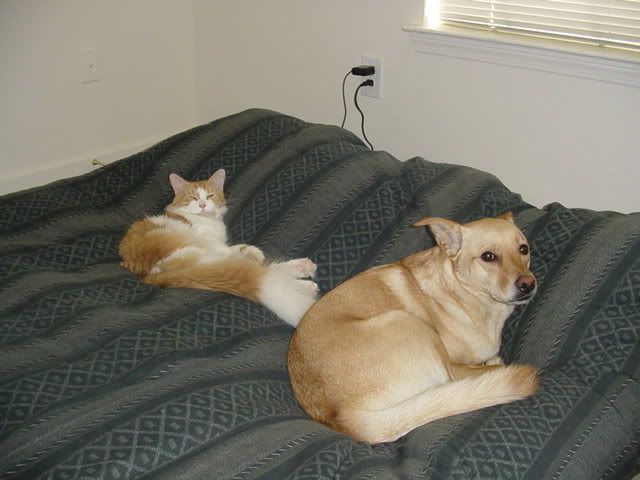 Kitty & Zelda
---
[ Reply To This Message ] [ Subscribe to this Thread ] [ Show Entire Thread ]