Posted by: xNeViNx at Sun Jan 1 14:03:11 2006 [ Report Abuse ] [ Email Message ] [ Show All Posts by xNeViNx ]


im new with day geckos, and dont know too much just yet, so please take it easy on me with the crittisizem(lol). i would like to get a couple day geckos. i have a 30 gall(tall) terrarium that i would like to put 3 diff kinds but only one of each of those in in the enclosure. blue tail day geckos are number 1 on my list. if it turns out i can only get one blue tail, ill be happy with that, but after the blue tail, i'ld just like 2 other small types. is the enclosure too small for mixing them even if all 3 are females? if any one can give me some good advise, prefferable care sheets i would appreciat it. i havent done too much searching just yet, but i am kinda working on that right now.
thanx alot
nevin
-----
AIM- McChompinator

green tree pythons
yellow anacondas
jungle carpet pythons
brazilian rainbow baos
reticulated pythons
columbian boa constrictors
amazon tree boas
kenyan sand boas
ball pythons
blood pythons
burm pythons
tamed tokay geckos
leopard geckos(all morphs, cept a couple)
crested geckos
bearded dragons
mali uromastyxs
sudanese uromastyxs
poison dart frogs
albino pacman frog
african fat tailed geckos
jacksons chameleon
2.0 brothers
0.2 sisters
4 cats- max the fat pimp dog-cat(rip)
1 miniture mutt-brutis

all ive got is insane

"dont be afraid to die, only be afraid to not live"

"dont become classified. if you are nothing, then you can be anything."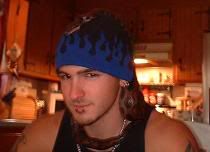 ---
[ Reply To This Message ] [ Subscribe to this Thread ] [ Hide Replies ]
question about mixing kinds of geckos... - xNeViNx, Sun Jan 1 14:03:11 2006