Posted by: FR at Fri Sep 26 10:41:28 2014 [ Report Abuse ] [ Email Message ] [ Show All Posts by FR ]


oh my, FR 2.0, the world is not ready, hahahahahahahaha. Tell your son, do approach with intent, approach them as if it does not matter, almost ignore them. Do not make direct eye contact. Never chase them. All of that threatens them. Then let them come to you.
Its a bond of trust first, then apply reward training. Give the animal a reason to be your partner.
With these lizards and snakes to a lessor extent, just want to be around you. They want to watch you, see what your doing, be part of it. Got me, its just what they do.
All the reptiles that I worked with in the field, always position themselves to see.(when not down in deep shelters. When in deep shelters, they are normally with eachother.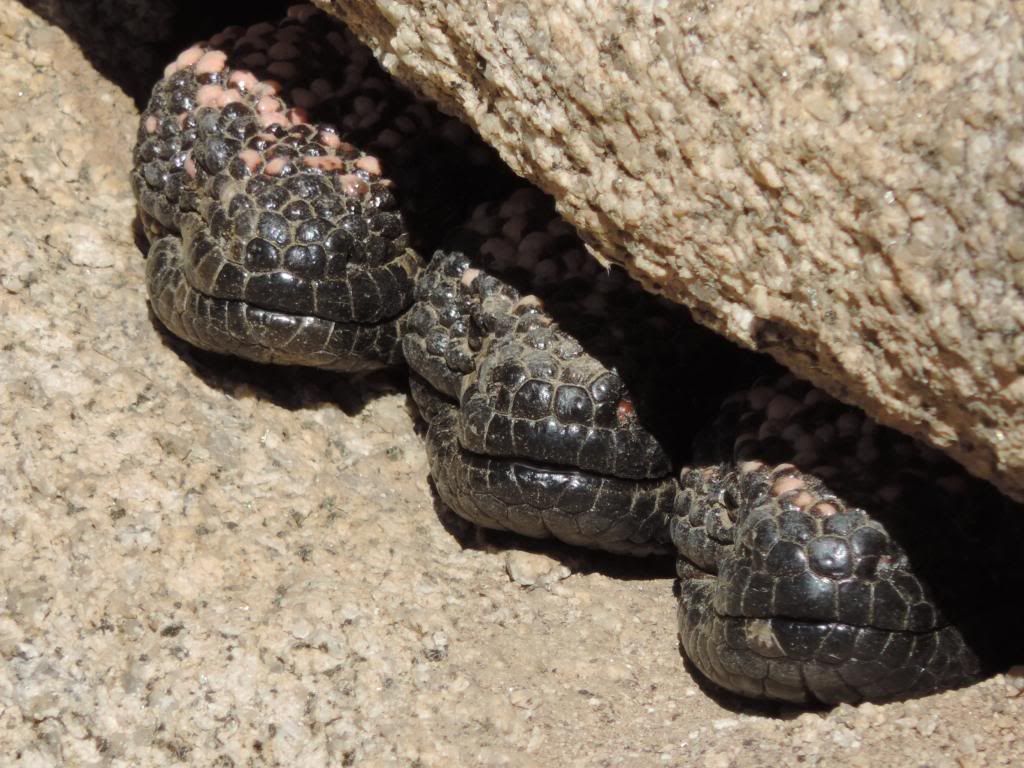 These three gilas, perch in the elevated crevice, which is shallow and goes no where. They sit there day after day, watching the other gilas below them and the valley beyond. Why you ask? got me, they just do.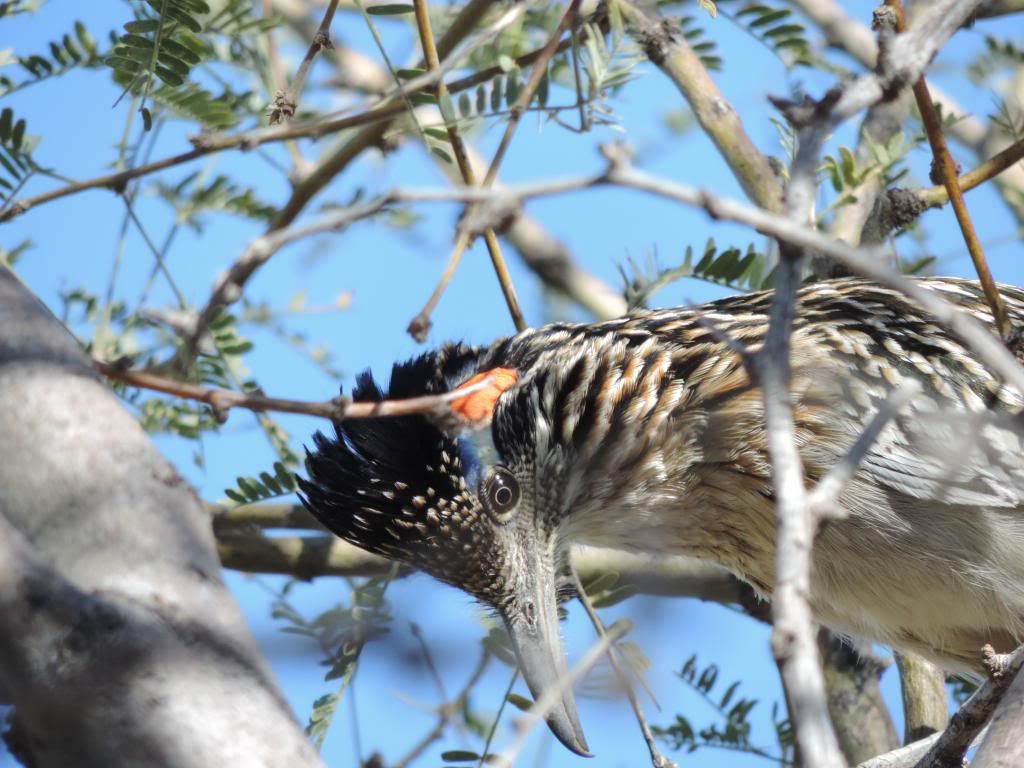 This is a totally wild roadrunner, I saw it running down the road, so I called it. It quickly turned around and came up to the car window to have a chat. I have never seen this animal before.

---
[ Reply To This Message ] [ Subscribe to this Thread ] [ Show Entire Thread ]